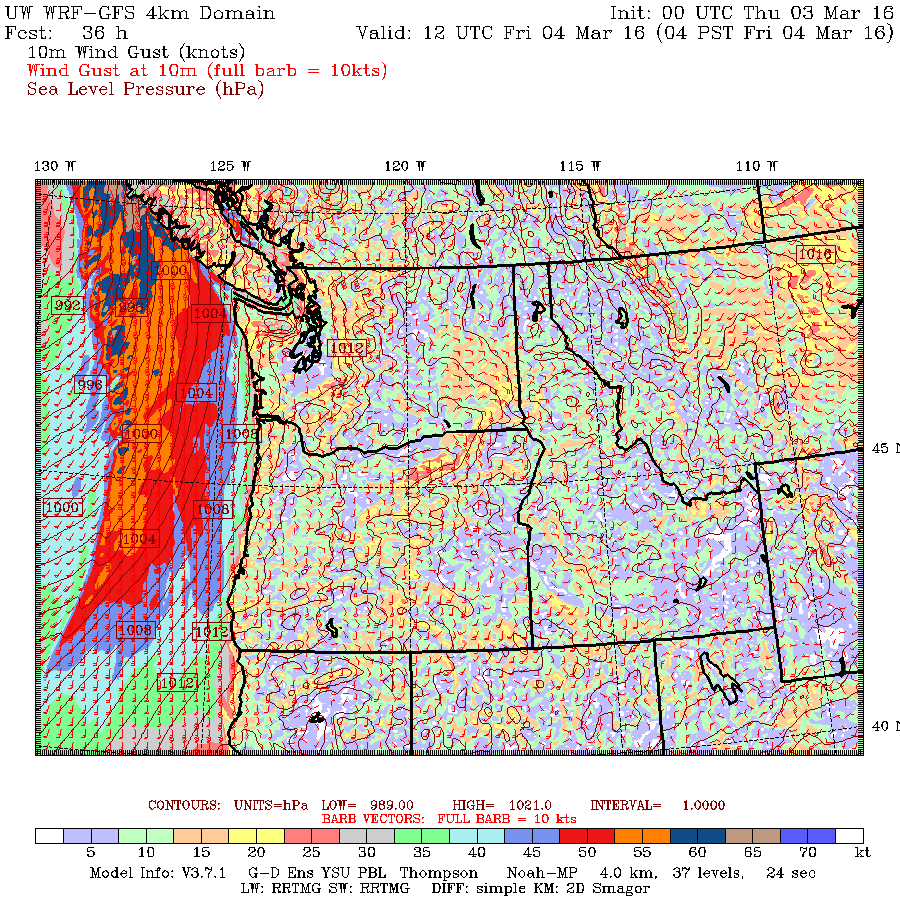 The beat goes on my friends.
By Thursday 10AM the rain will have begun again.
It will have cleared up by 7PM.
There is also a Wind warning for West and East Vancouver Island.  No warning for our area however the UWash model indicates the most likely time for strong winds is between 4 and 7PM tonight.
And then again as the front passes through before 10PM and the winds shift behind it to South and South Westerly.
Friday more rain and possible stronger wind
Then by 10AM Friday morning we will be in to a stronger bunch of rain.
The wind will be much stronger further north, hopefully it stays up there.  Gusts over 100kph expected on the North Island.
However, as the front moves through gusts offshore of Tofino/Ucluelet are in the 65-70knot range (100kph+).
If you have a ferry to catch on Friday morning you might want to bring bags….
The greatest chance for strong winds appears to be in the 7-10AM hours on Friday or earlier.
A low will impact Washington State Friday night and then yet another system will come through Saturday and Saturday night with wind and rain into Sunday.
Welcome to March, the hits just keep on coming!