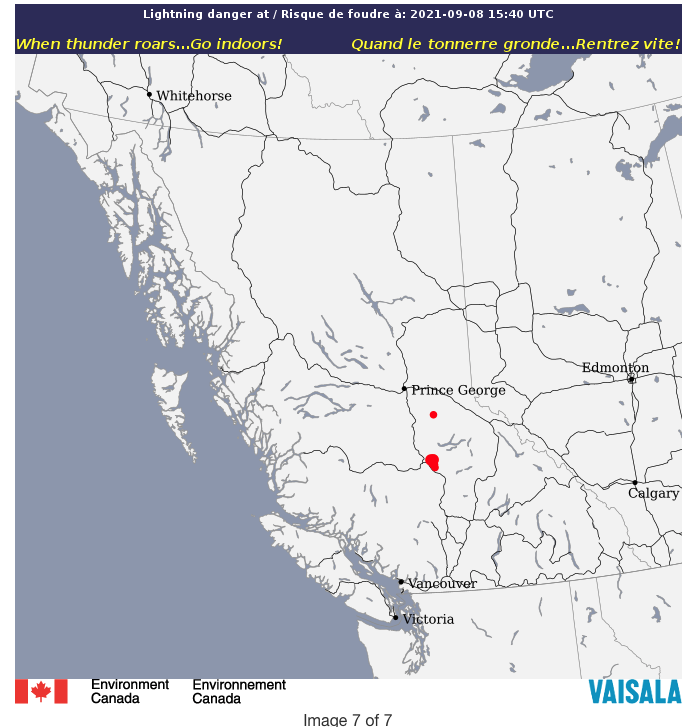 Received another sprinkle overnight
We got just 1mm of rain overnight but it was at least enough to give the plants a drink.
It will be a potentially interesting day today. We stayed very warm over night. The low temperature was a very warm 17.6ºC this morning. That's going to set up a warm and muggy day today with possible thundershowers.
The UWash model shows some thunder along the Cascades and extreme southern sections of Vancouver Island early this morning.
Nothing appears after that, and there is nothing on the lightning map outside of the Interior.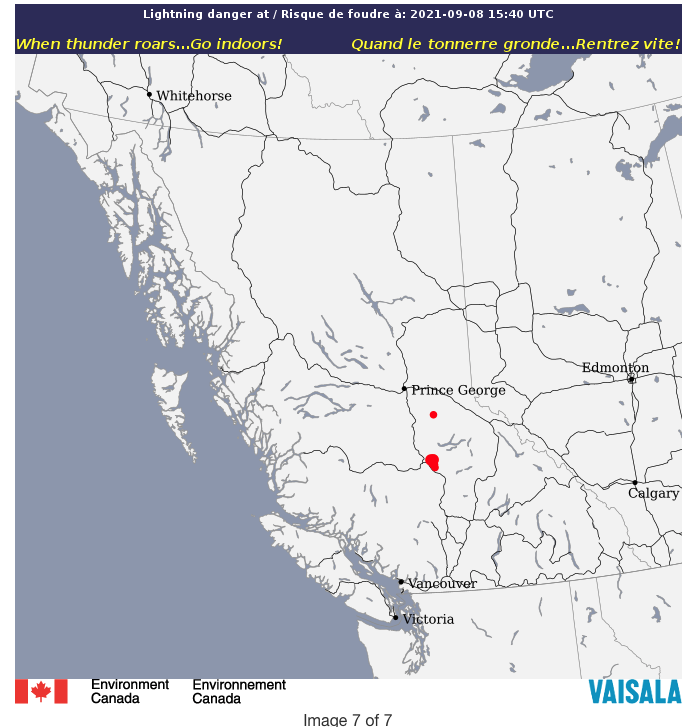 Bands of showers Thursday
There will be isolated showers across the Island on Thursday morning.
Where they end up depositing rain will be difficult to predict so best to bring an umbrella just in case. 🙂
Temperatures will come down Thursday with a high of only 20ºC.
Fall Fair Weekend looks good!
The weather gets sunnier and warmer again on the Weekend just in time for the Fall fair! 25ºC on Friday, 24ºC on Saturday, 22ºC on Sunday all under mostly Sunny skies!