Warm and Dry through Wednesday afternoon. Alberniweather Rain Gauge issues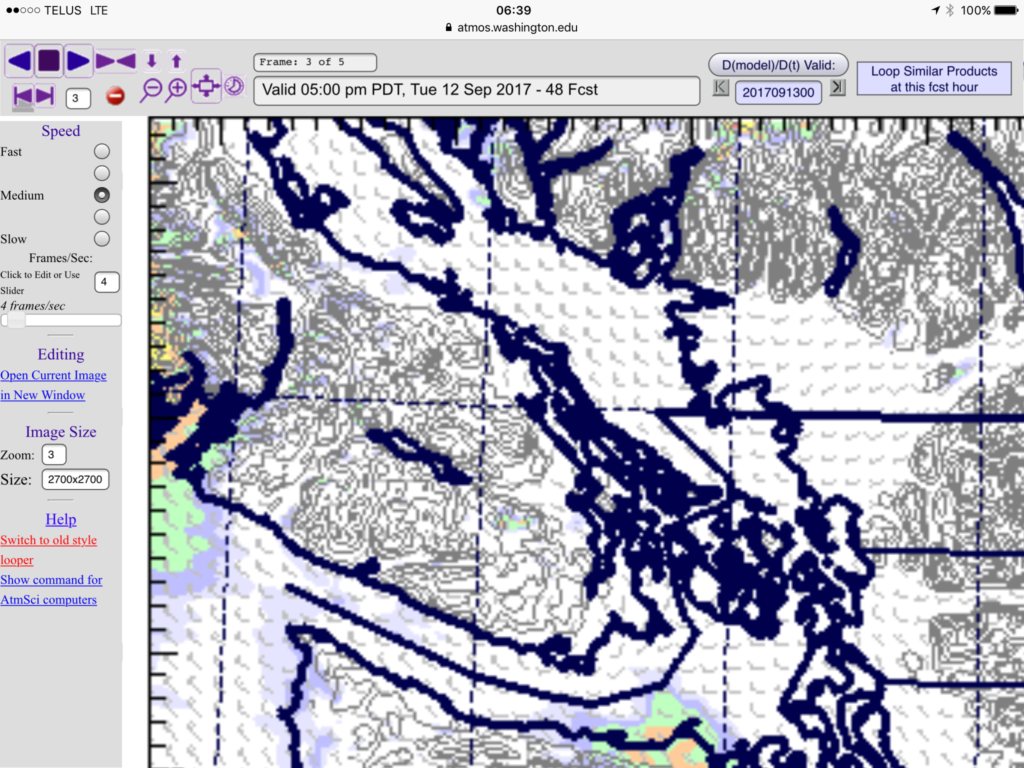 After a half and half weekend where we got pouring rain on Saturday and a quite pleasant Sunday, the week will start with sun today, more clouds tomorrow and sunny Wednesday. It should stay dry all week until a system approaches Sunday. There is only a hint of drizzle in the models for the Alberni Valley on Tuesday.
Monday
Tuesday a hint of drizzle.
Wednesday dry.
Temperatures will be pleasant, in the low twenties.
Rain Gauge problems.
It appears my rain gauge is no longer functioning at all. I have not diagnosed the problem, but considering it is about 10 years old I suppose age could be the simplest explanation.
This may require a replacement, which will take a while. I will be in contact with Davis this week to see what my options are.
It had been underreporting for a while and I thought it was due to it being unbalanced, but it now is not reporting at all.
I will let you know how it goes.