Very rainy weekend coming.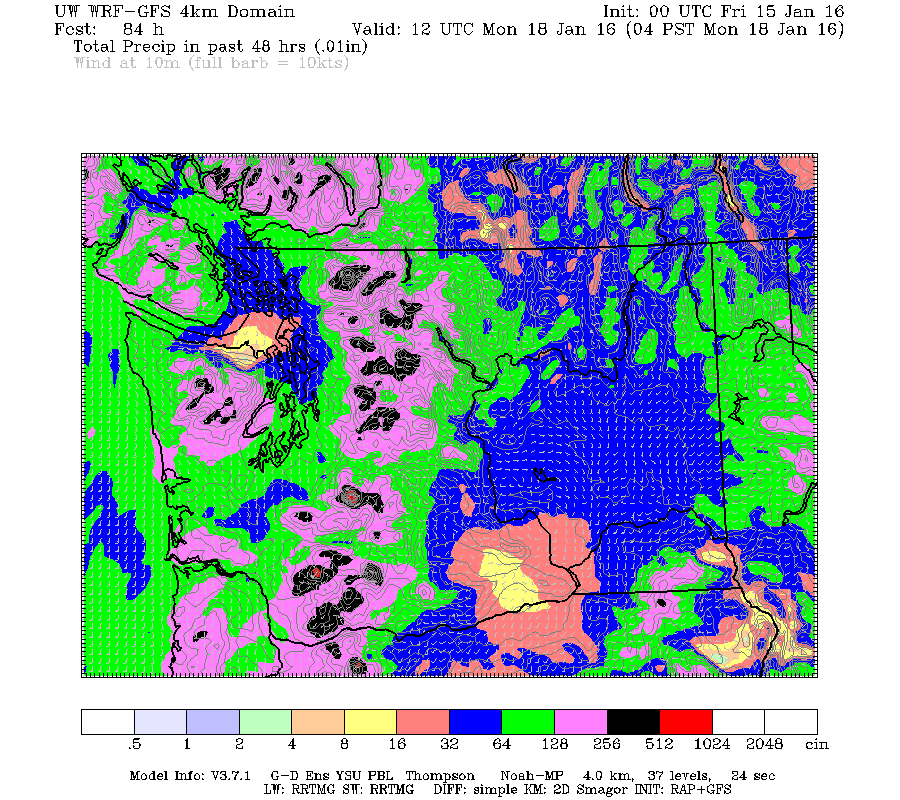 Incoming! 🙂 (Sunday Night)
Incredible satellite image of our latest #hurricane force low in the #Pacific Ocean! Seas analyzed to 36' at 21 UTC. pic.twitter.com/M1Dn4ZqmDq

— NWS OPC (@NWSOPC) January 16, 2016
Update: Flurries possible due to low temps.
We are still only just above freezing.  As such, we can expect the rain this afternoon to possibly start as flurries or wet snow.  It should not last and should change to rain pretty quickly but you never know sometimes. 🙂
Stay safe out there.
The rain earlier this week was just a taste of what is coming on the weekend.
The showers should begin around noon today and then strengthen to rain in the afternoon.
However, as you can see above the strongest rain and potential for wind will come overnight Saturday.  The main force of the system should hit around midnight on Saturday… Strong winds are only a small threat riht now.
The rain will continue most of Saturday before letting up in the afternoon.  While Environment Canada says we will stay cool around 5°C, the Uwash model says we could get up to the 8°C range Saturday or Sunday which would be nice.
However, a second system will approach the coast again Saturday night.
Light showers will start again around midnight Sunday and then the full brunt of the system marches in Sunday morning.
It will last the rest of Sunday and it should be warmer than Saturday and will include a chance of gusty winds as well.
So, plenty of rain coming.  The total for the weekend between 4AM Saturday and 4AM Monday is up to 30mm.  With a little extra Friday.
Happy Friday everyone! Have a great weekend.