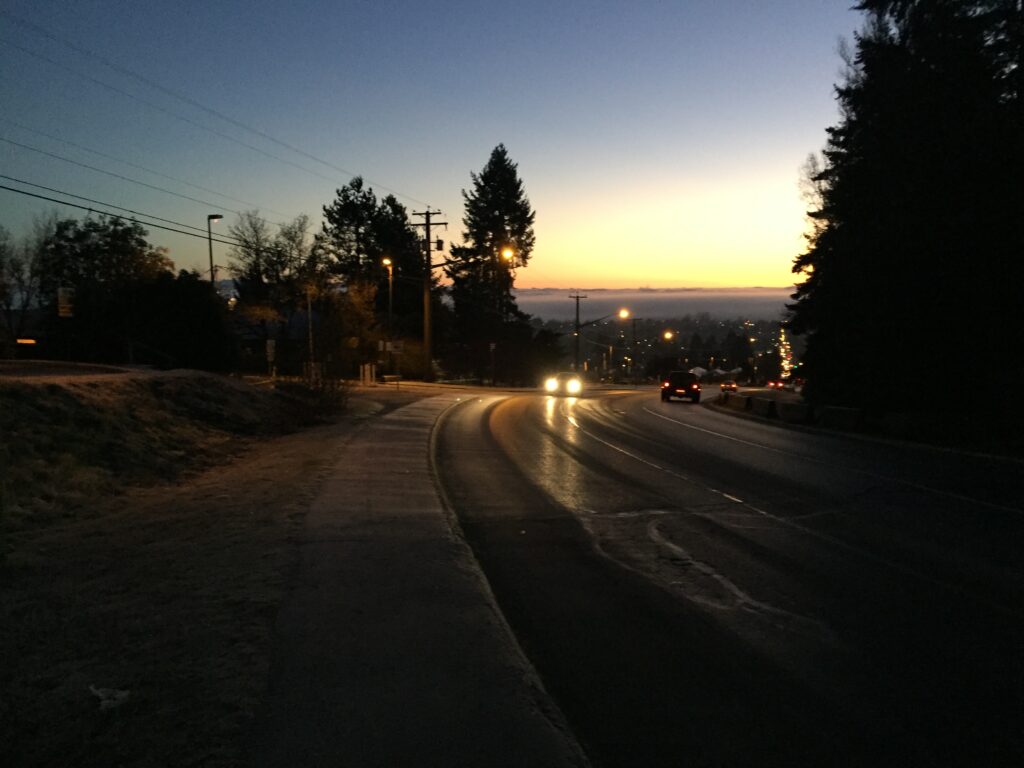 Be careful on the roads. There is extensive fog not just in Port Alberni but all across the Island. Only higher elevations, and oddly, Nanoose Bay, were free of thick fog this morning when I drove between Port Alberni and VIU.
Wherever there was not fog, there was clear sky and lots of frost.  The sidewalks at VIU are covered in frost. Pretty slippery conditions.
Take care out there.  Today and Friday should be the thickest fog days.  On the weekend the inversions conditions should lessen a little bit and we have a good chance of breaking out of the fog in the Alberni Valley both Saturday and Sunday.
However, this pattern of clear skies (above the fog) is going to persist.  I just listened to Senior Climatologist David Phillips on CBC Radio say that we can expect this same pattern for the next 2 weeks, well into the middle of the month.
Temperatures will remain very stable but so will the air, which means we might be in for a pretty foggy December.
If you need to see some sun, just try to gain some elevation… even as far as the Timberlodge and Coombs Country Candy is sometimes enough to break out.
Have a great day!