UWash model holds strong for up to 30°C on Thursday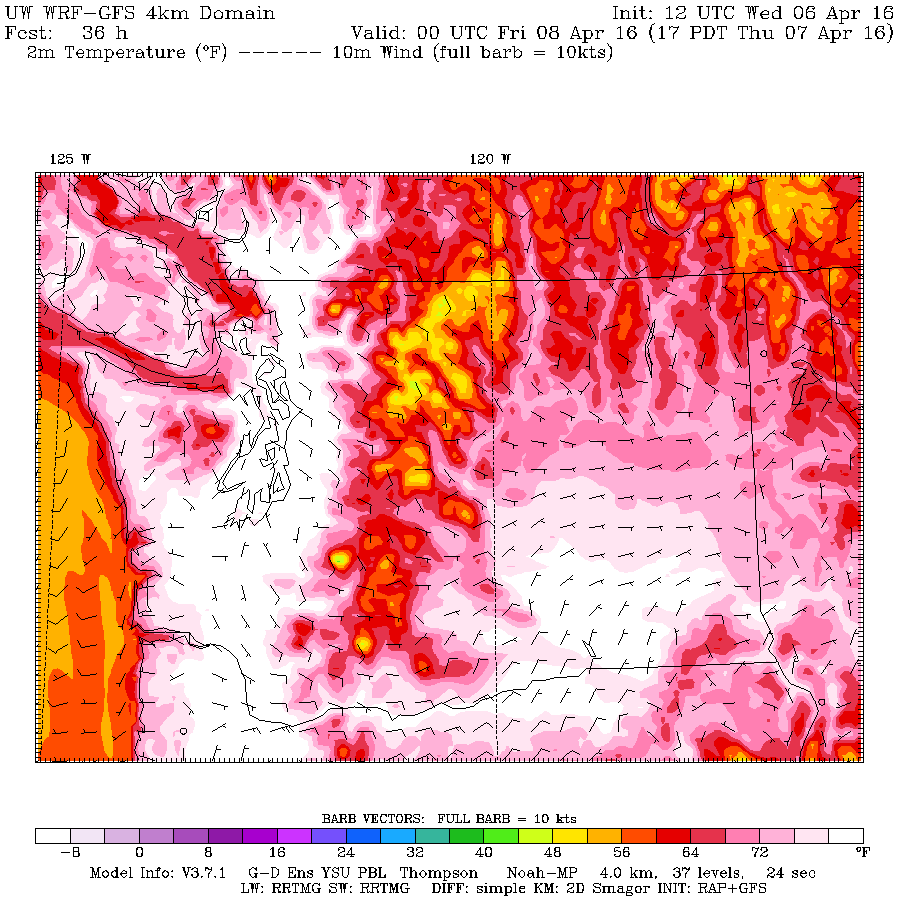 I wanted to wait until this mornings model was out before I posted an update.
The University of Washington weather model has been consitent for a week about the extreme heat starting Thursday.  It is the outlier though, as oher models, including Environment Canada say the heat will peak on Friday and not be quite as hot.
Here is the UWash map for Thursday afternoon the white areas are 27-30°C (82-86°F).  It is widespread in the Fraser Valley and a small dot is in the Alberni Valley.
The forecast for Friday has the heat backing off on the West Coast and the valley but hanging on the east side though only up to 25-27°C.
No matter what, it is going to be hot.  And record breaking.