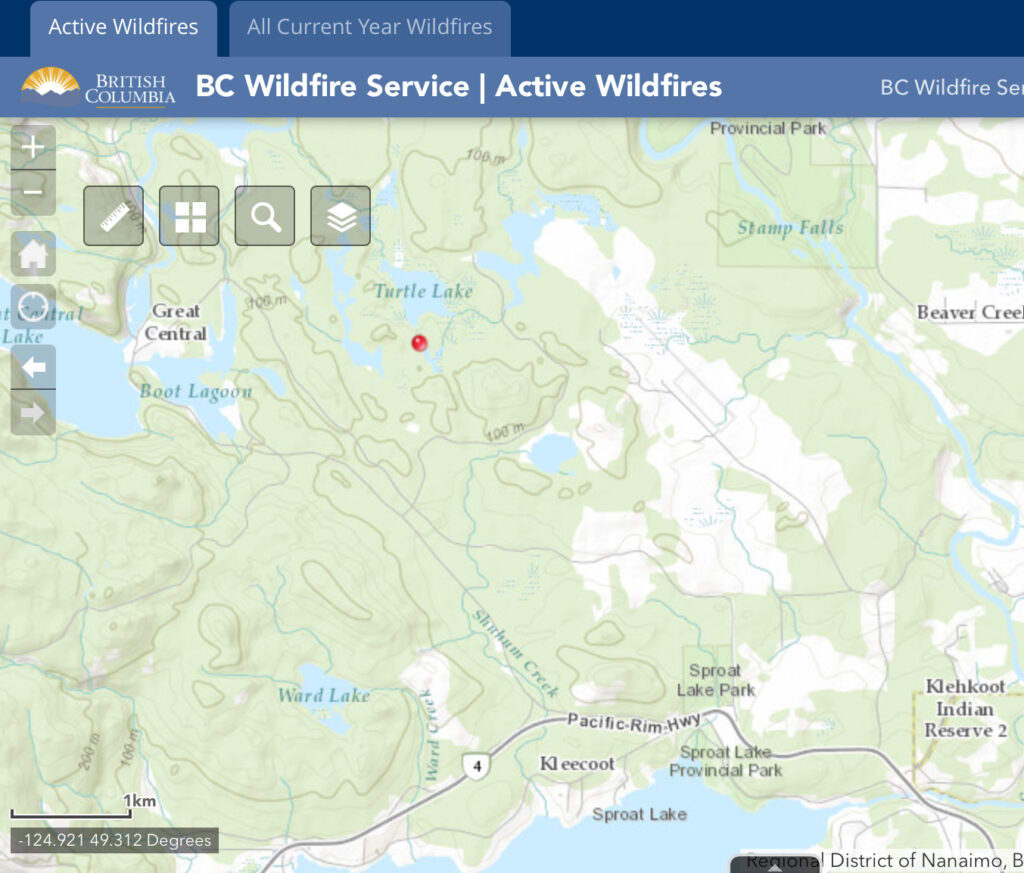 Update 3:30PM – Air Quality Better – Great Central fire "being held".
The latest update from BCWS on the Great Central fire through the ACRD is pretty short: "The Turtle Lake Wildfire is being held, the fire suppression activities are working and the fire should not spread under current weather conditions."
This seems to be supported by the i proving air quality as well since noon which is down to 13ug/m3 from 47 earlier.  Let's hope that improves furher.
Update 12:30PM – Air Quality Worsens – no updates from BC Wildfire on Great Central – Fight in Nanaimo continues.
I have been seeing reports of people having trouble breathing and being otherwise affected by the smoke from the fire.  I have been waiting for the data to catch up at the Air Quality monitoring station. 
At 11AM the PM2.5 count was only 5ug/m3 (micro-gram per cubic metre). Fairly normal.
At 12PM the PM2.5 count has spiked to 46.9ug/m3! This is well above the 25ug/m3 and if it stays for an extended period of time to bring the 24hr average above 25 (it is currently 6.8) we may get an air quality advisory issued later today or tomorrow. For now I would suggest anyone with a prior breathing problem to stay indoors.
There have not been any updates from BC Wildfire on the status of the Great Central Lake fire.  When I hear more I will update.
They just put out a statement on twitter on the Nanaimo fire:
I have put a question directly to them on an update for Great Central. Hopefully they get back to me soon or put something out through other channels.

Update 8:30AM – Great Central Lake may be under control.
The video above was posted by Danielle Marley on Facebook this morning. She has reported that the Great Central Lake fire crews have been sent home as things have quieted down on the fire there which is great news.
I have yet to hear confirmation that the fire is under control but I will post as soon as I hear more.  The fire is still listed by bcwildire as 2.1 hectares and "new". 
As for the Nanaimo River fire, this is what I saw this morning as I got to VIU.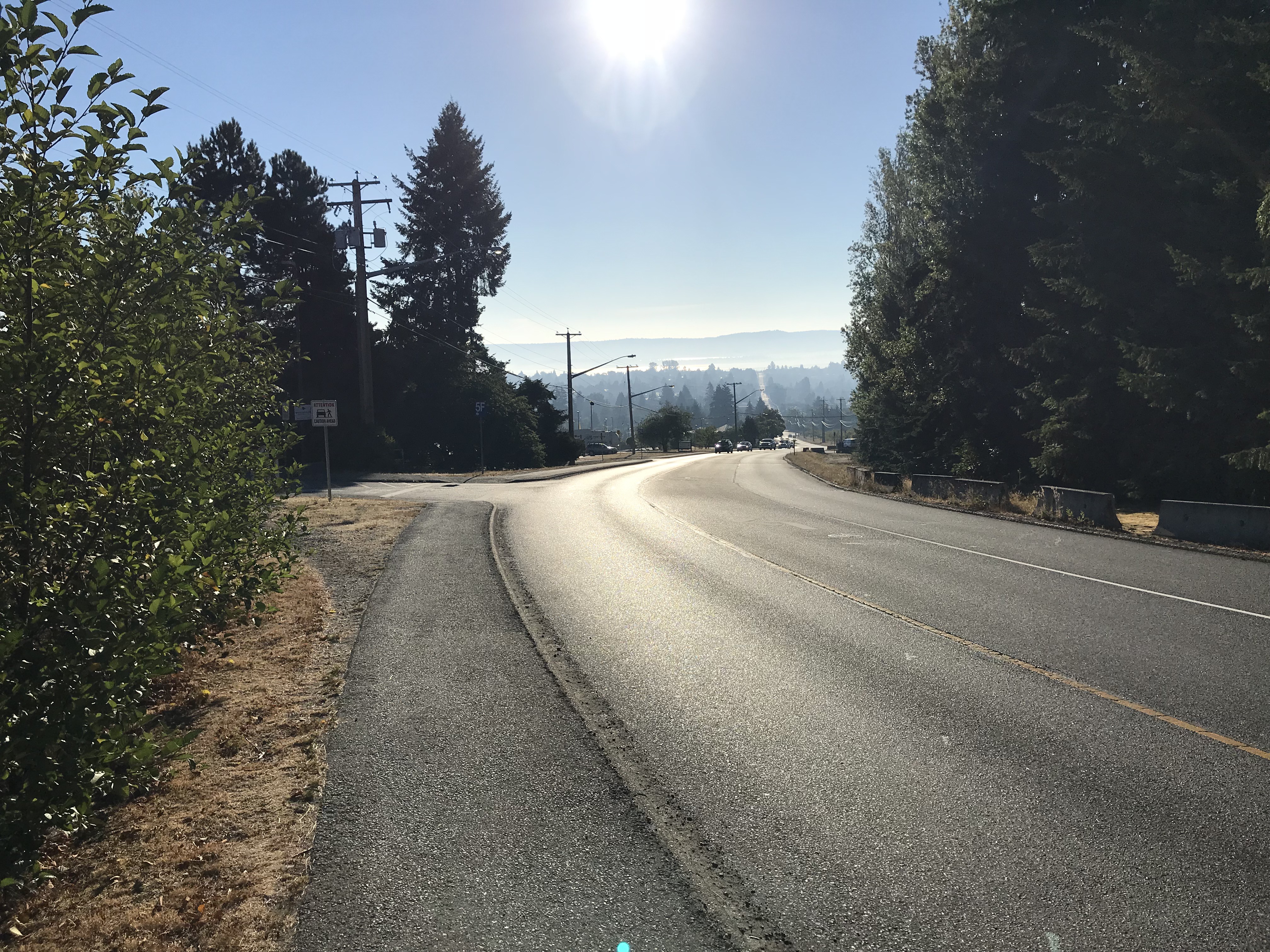 The situation there has not changed this morning. Again, if I hear more, I will update.
Take care out there, it's already hot, and thank you to all the incredible fire crews out there! 
INITIAL UPDATE 6AM TUESDAY
There is a lot happening. So lets just get to it. I will start with events closest to Port Alberni, this post will update throughout the day so check back.
Great Central Lake fire.
Late last night a fire was reported east of Great Central lake and northwest of the Airport near Turtke lake. Map below:
It is currently listed as 2.1 hectares in size. I have no information on resources that are attending. I will update as I find out more.
Nanaimo River Fire
Last night the Regional District of Nanaimo issued Evacuation Alerts and Warnings for areas near the Nanaimo River fire. Their website has been up and down due to traffic so below are screenshots of the latest information on that website. I will update it if anything changes.
Here is a current map of the Nanaimo River fire perimeter. It is over 100 hectares.
Again I will update this post as I hear more.
As for the weather, it is not going to help.  The threat of rain on the weekend evaporated. We are back into a very hot spell and Environment Canada has issued a Heat Warning for our area.
Provided fire smoke does not limit them, you can expect temperatures into the mid 30s until Friday.
They are calling for a chance of showers again on the weekend lets hope it is right. The Island and whole Coast desperately needs it.