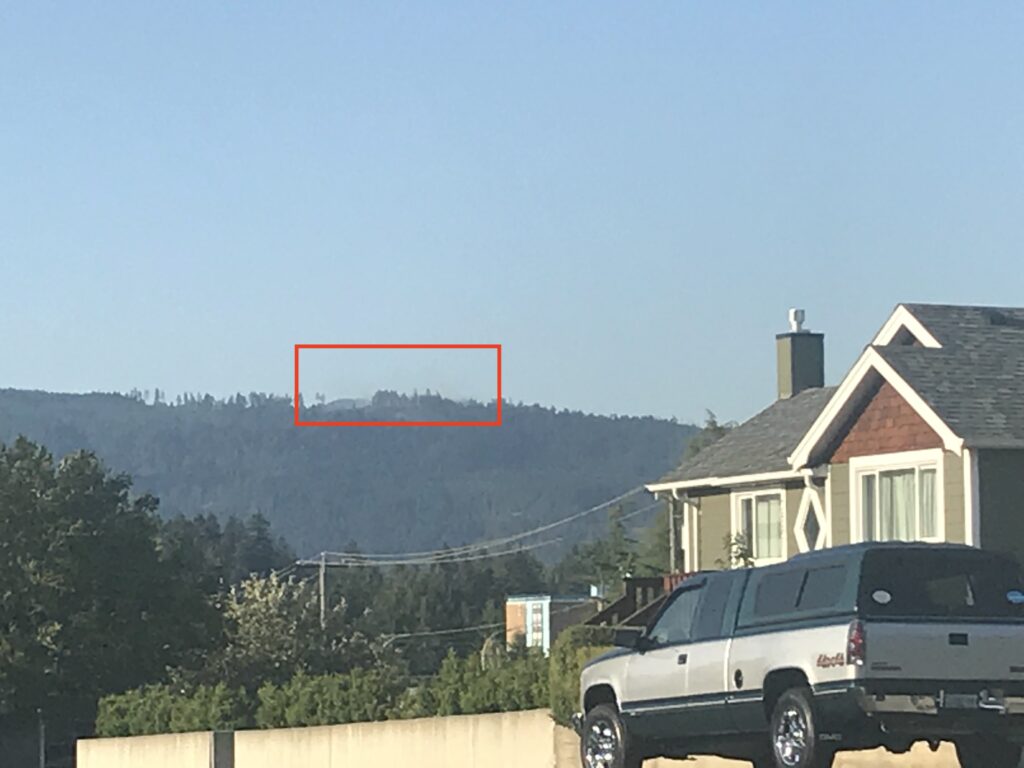 6:00PM – Final Update Beaufort holding.
An update from the City of Port Alberni:
The BC Wildfire Service crews and ACRD Fire Department staff, assisted by three helicopters and several pieces of heavy equipment, have been working throughout the day to create fire breaks around the Lacy Lake fire, specifically in the area that it expanded into last night.
There has been no significant change on the fire size since this morning; holding at 10 hectares.


I am going to end this post with that positive note! Let's hope we don't need to have another few days like this.
There is a brief change in the weather coming Saturday. I will have a weather forecast up later on Friday once the final models are in so we can get a good idea of the real chance for precipitation. 
Hoping for the best! Thank you to all of the amazing firefighters for your work!!
---
3:00PM – BCFD video of air tanker
2:00PM – The fire looks pretty good. Here are some more pictures!
1:00PM – More video and pictures of fire crews as they get a handle on the Beaufort fire!
All of the Volunteer and City departments in the Valley have now responded to one of the recent wildfires!  This update is dedicated to them along with the work of BCWS aircraft and crews! The Beaufort fire is definitely looking better thanks to their efforts, there is no smoke visible right now on the live webcam.  Thank you!
Here are some long range photos from Cliff Jensen including of planes dropping retardant!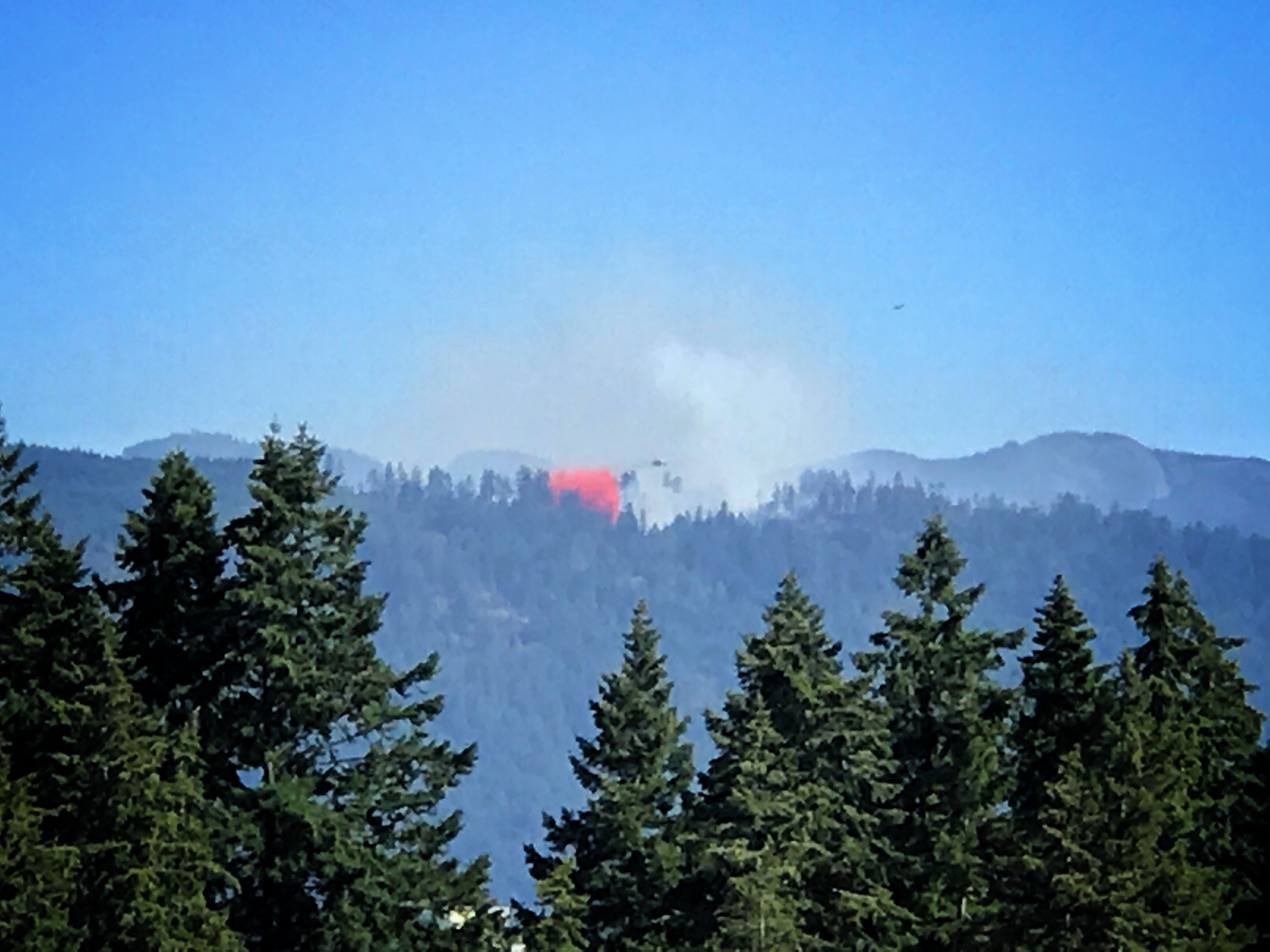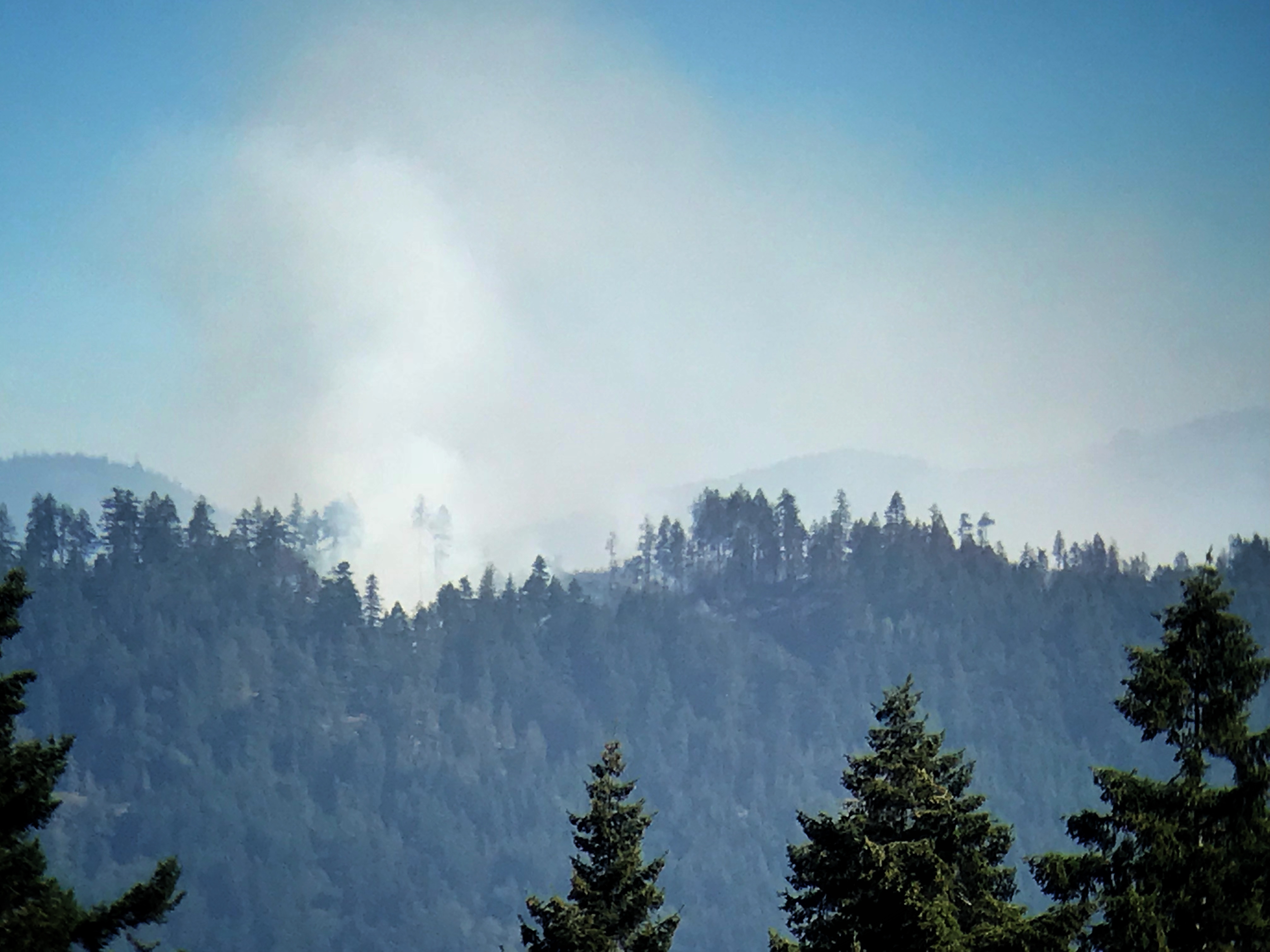 ---
9:30AM – Video of a helicopter working the fire – Updates from ACRD and City – Beaufort fire 10Ha
And from the City:

9:00AM – Helicopters back working Beaufort – Bowser update.
There is a lot of activity on the fire right now as the morning goes on and the heat builds.
Here is an update from the Dashwood Volunteer Fire Department this morning on the Bowser/Cook Creek fire:
The size reported by BCWS on the Bowser fire is still 0.01 Hectares.
As for the Beaufort fire, it is definitely the most active. Helicopters are back at it today knocking it down after it flared overnight.  BCWS still has that fire at 5 Hectares as well.
If you have any pictures you'd like to share send them along!
7:00AM – Thursday morning. Beaufort active but no official updates. Climate change links.
This was the view this morning from my house as I left for work at 6AM. Plenty of smoke, and flames were also visible.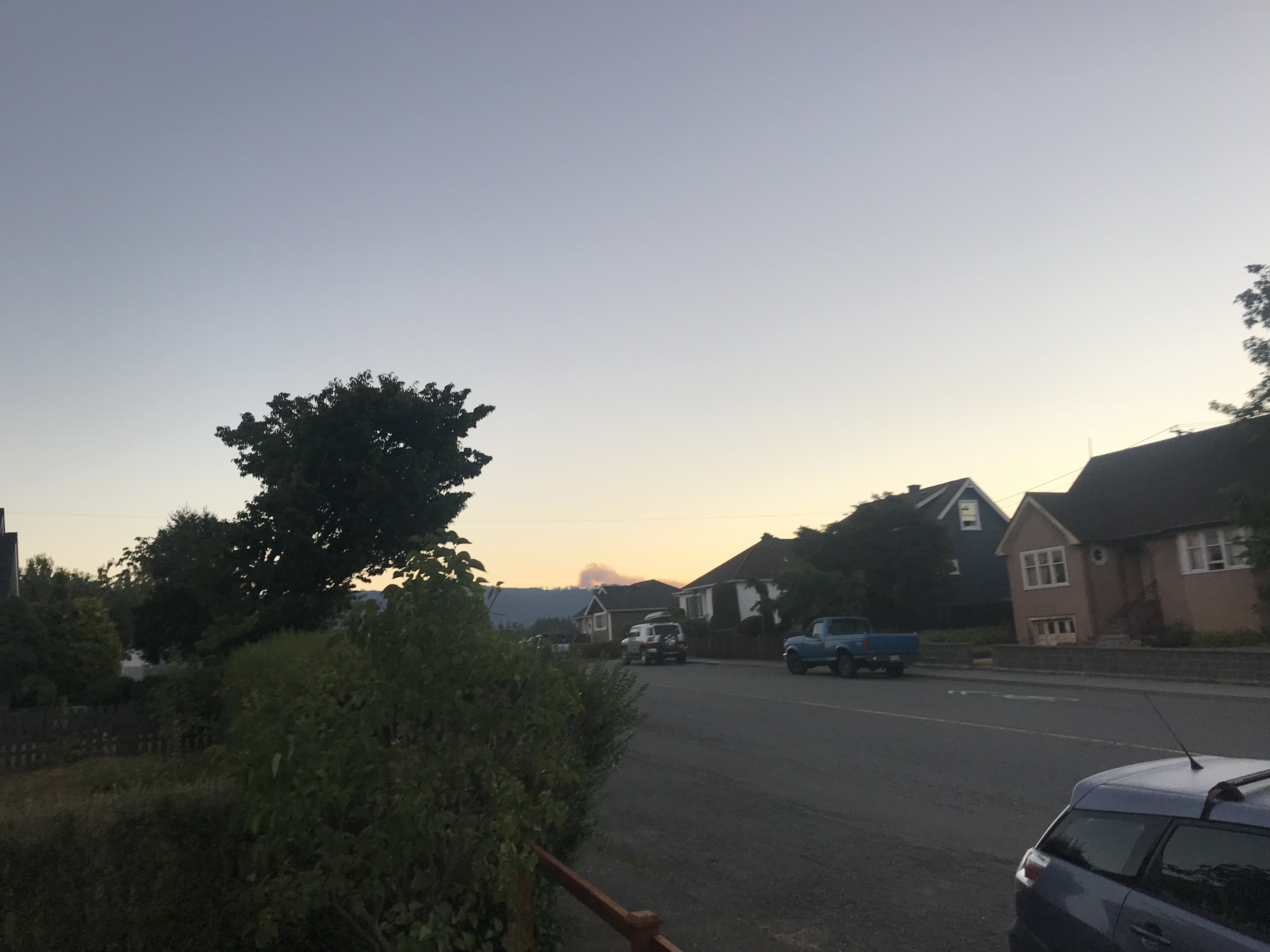 There are no official updates from BCWS or other sources on the Beaufort, Bowser or Turtle lake fires.  Turtle Lake is no longer listed on the BCWS map and sizes have not changed on the other two.
If you see anything of interest or hear any news from other sources, let me know. 
I am also keeping an eye on the forecast. I won't make any predictions until Friday late morning though. We need rain, but I don't want people to think one day of rain will solve the drought and i am not convinced that day is coming yet.  We have a long summer yet ahead of us.
Finally, here is an excellent thread from Twitter this morning talking about the now clear links between increases in fire activity in the late 20th and now early 21st century.
---
10:00PM – Off to bed — Turtle Lake fire smoking, No Bowser Update, CCVFD responding to Beaufort.
Some updates before calling it a night:
First, a live video from Dennis See in Cherry Creek near the fire!

AV News reports that there is no further activity at the Turtle Lake fire. Smoke may still be visible but it is considered contained and not a threat.  This appears to be confirmed by a resident who went out to see it:
There is no further update on the Bowser fire.  BCWS still reports that it is 0.01 Hectare.  We should know more in the morning.
Finally, the Beaufort fire has lit back up.
Reports on Facebook indicate Cherry Creek VFD is responding.
Lets hope for the best for all of these fire fighters as they work through the night!
---
8:45PM – Beaufort fire relit! Fresh flames visible. No info on Turtle Lake relight. Bowser fire reported 0.01ha?
It is getting a little scary out there.
Thanks to Marnie for the heads up on the Beaufort fire apparently lighting up again. Flames are now visible from my house. (including on the webcam… linked at the top of this page)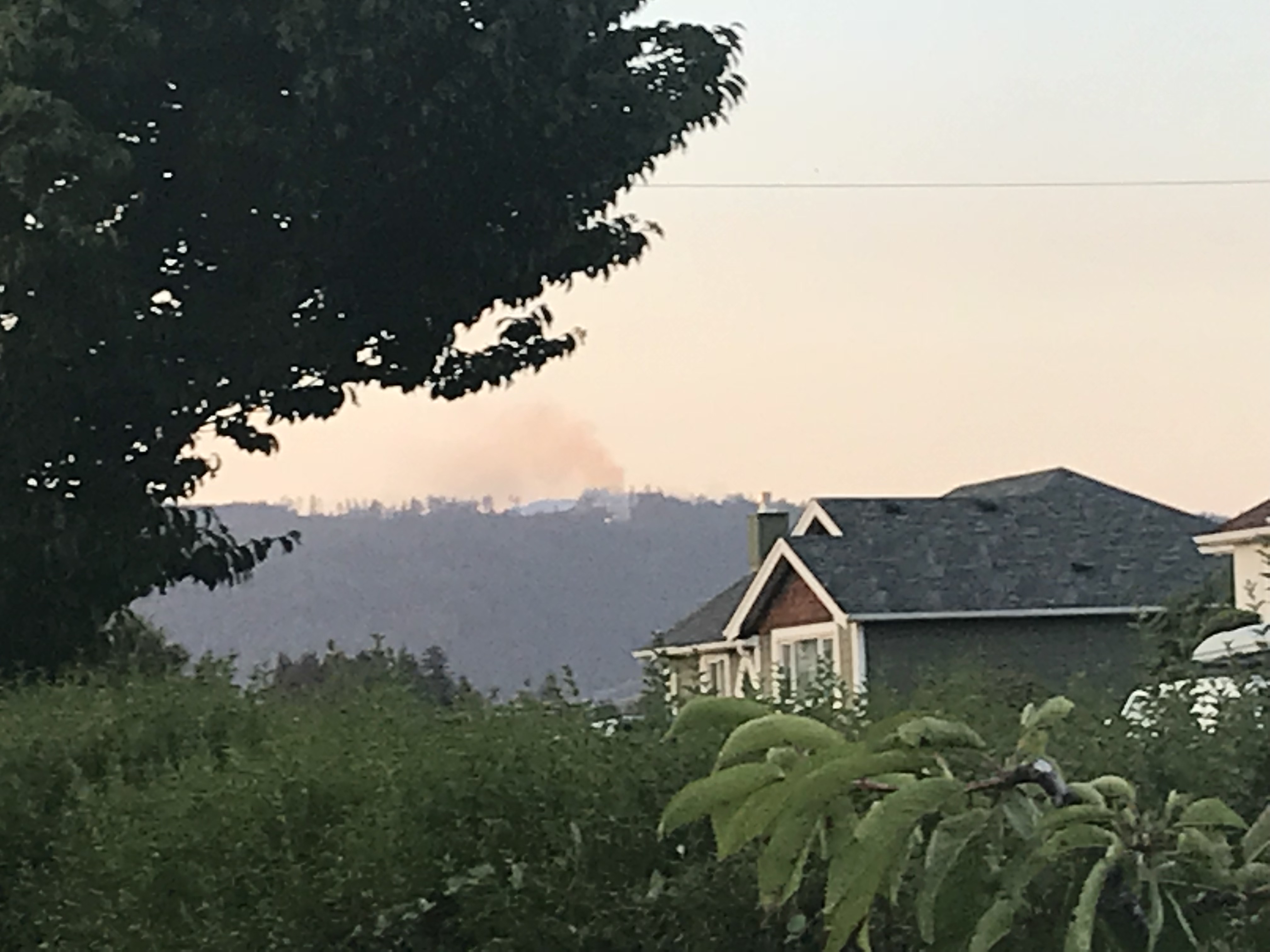 I will keep updating as the night goes on.
---
7:45PM – New Pic of Bowser fire – Also Turtle Lake Fire may be re-lit?
Thanks to Nick at Dashwood VFD for the picture from Highway 19a:
Also thank you to Larry McGifford who alerted me to what looks like maybe a relight of the Turtle Lake fire. As I went out to take this picture there were plenty of fire sirens in the air… not sure if that was related but we will find out soon enough.
My picture below: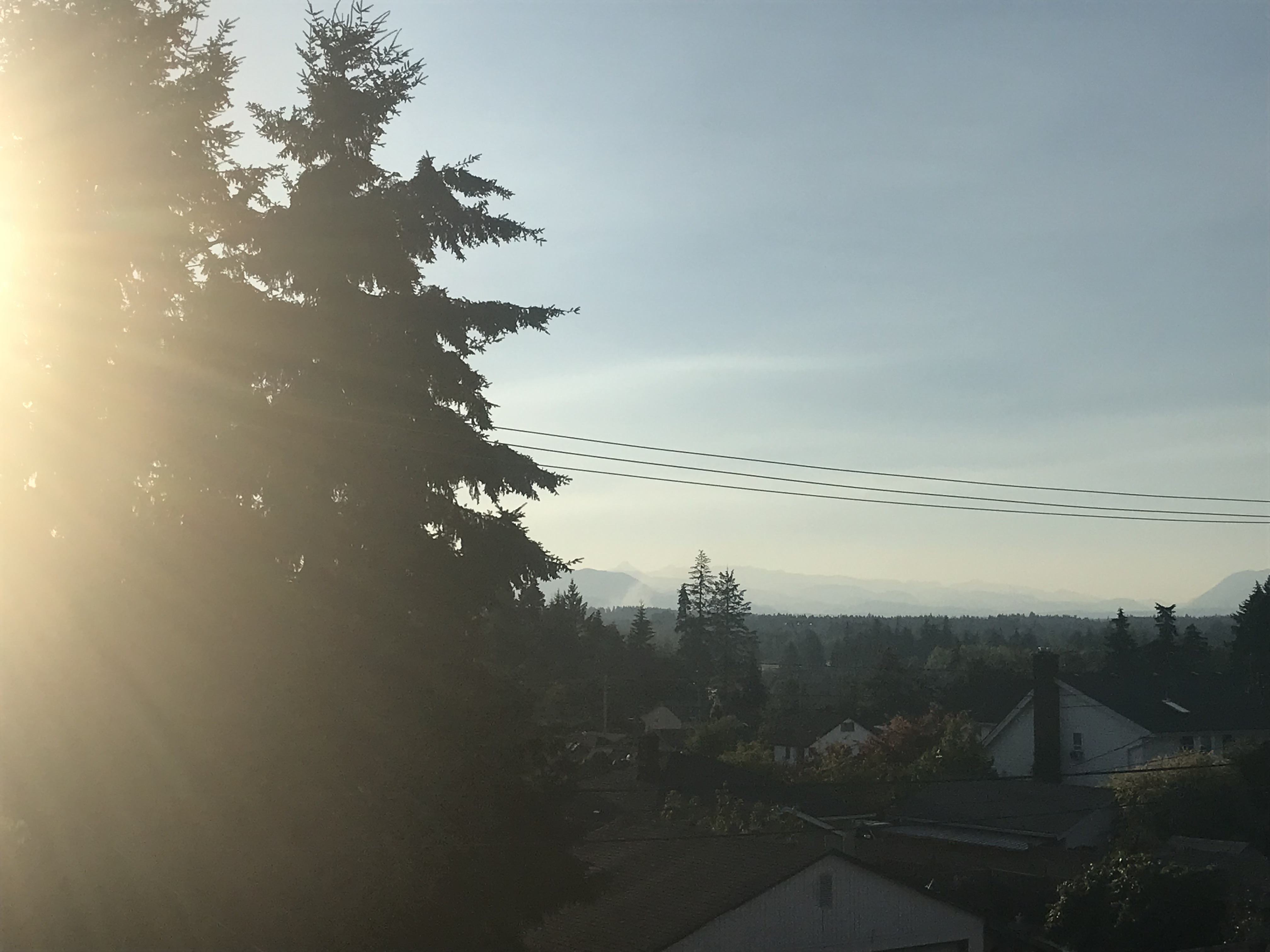 There is nothing yet on the BC Wildfire service website about Turtle lake.  I expect that to change soon.
More as I hear. If you see anything or have pictures, don't heist to tweet, facebook or email (alberniweather@gmail.com)
7:15PM Wednesday Initial Post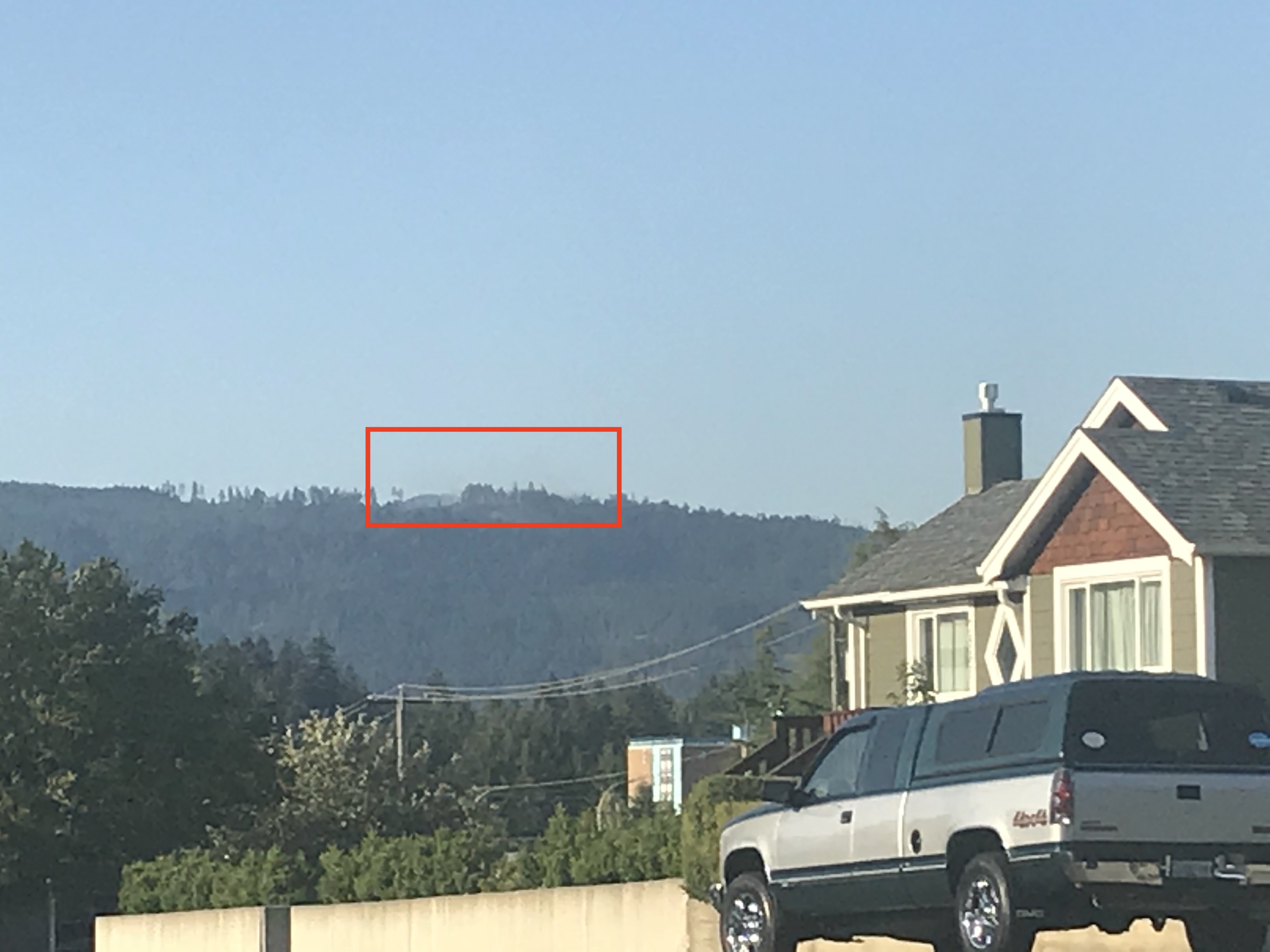 The BC Wildfire Service shows the new wildfire North of this morning's fire nearer Bowser.
I have not yet heard of any response to this fire.  If you see or hear anything please let me know. I will update this post as soon as I hear more.
PM2.5 levels are slightly elevated as the smoke lingers in the Valley.  Currently at 11ug/m3.
In weather news, we got up to a high of 36.1ºC at Alberniweather and 36.3ºC at the Airport. There was no Heat Index to speak of. (I am not sure why EC keeps forecasting a Heat Index as it is very rare for us to have any humidity when we get these kind of warm temperatures)
The Wildfire danger is *not* getting better. Most of the province is red including all of Haida Gwaii and most of Vancouver Island.
The fire danger forecast is optimistically saying that we will have a reduction in the danger ratings on the Coast starting on Saturday.  But they said that last weekend as well and we all know how that forecast worked out.  The UWash model predicts 10mm of rain but only in very small areas right now.  We will see if that forecast holds by Friday.
I will have more on the Bowser fire as I hear it.