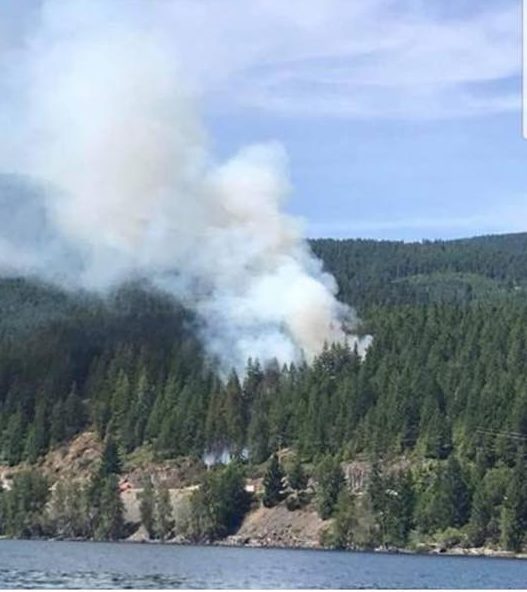 Latest updates at top start here.
While i have your attention, if you want to know all about Firefighting contracts in B.C. check this out.
Update 12PM Sunday – No new updates.  BCWS still classes fire as New 1ha.
Updated 7:30AM – Nothing new to report.
Updated 9PM – Hwy 4 now open.
BCWS has same size for the fire. Likely nothing more until morning.
Update 6:30PM – BCWS update size to 1 hectare.
Person caused, updated location.
Update 6:20PM -Highway 4 open single lane.
5:40PM – Crews may have a handle on it.
this was the fire initially before more crews arrived around 3PM this afternoon.
DriveBC still reports highway 4 closed next update 6:30PM
5:30PM – Videos provided by David Pederson Tahn
4:35PM BCWS updated with initial location.
BC Wildfire now has it on their map.  It looks to be about 2 kilometres west of Taylor Arm Provincial Park. It is referred as Friesen Lake fire right now.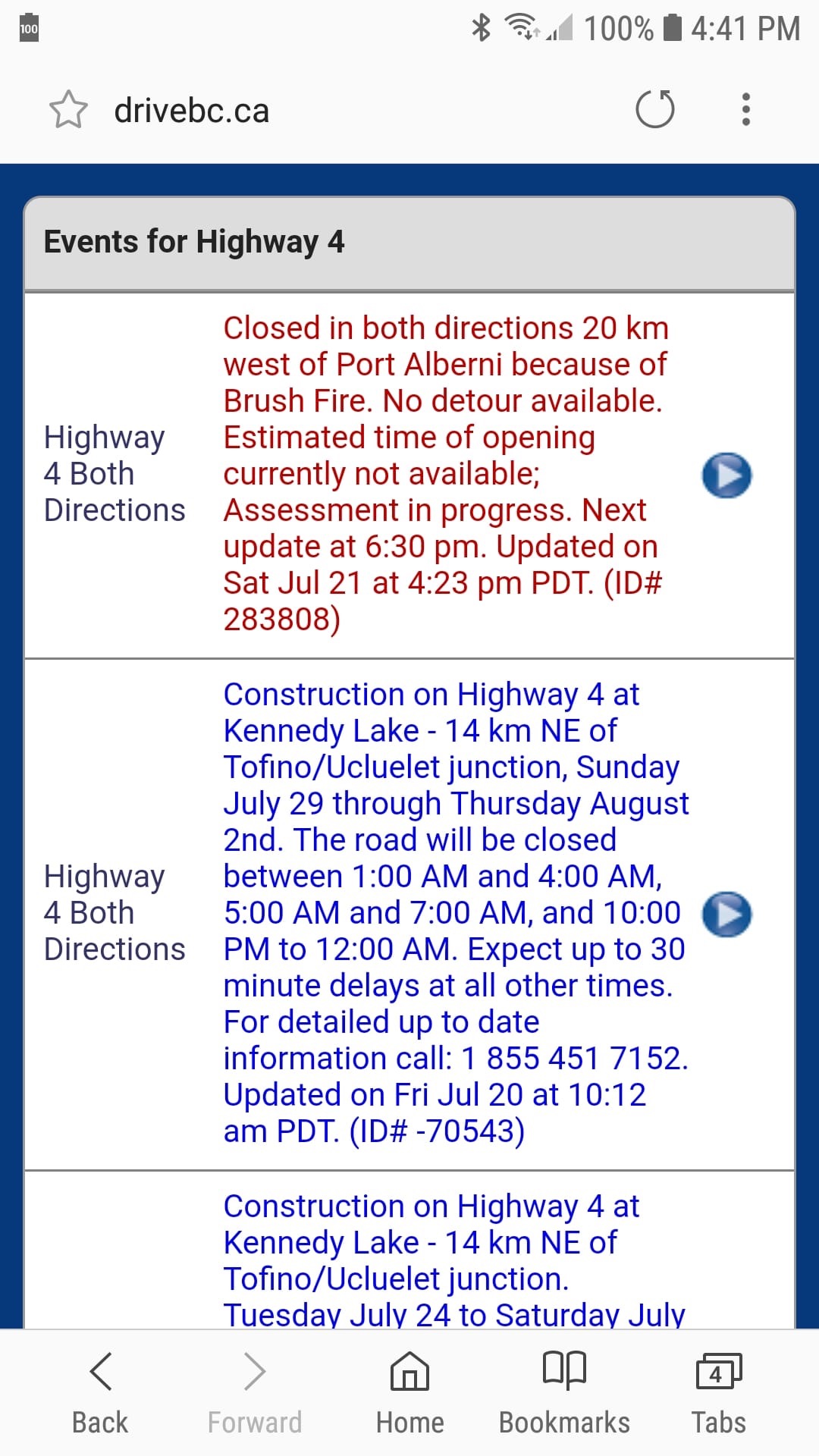 4:16PM Highway 4 now closed
CLOSED #BCHwy4 – due to wildfire related activity west of #PortAlberni, assessment in progress, updates to come. Expect heavy delays and please drive carefully. #Tofino #Ucluelet

— Drive BC (@DriveBC) July 21, 2018
I am getting reports of a fire near Hwy 4 on Sproat Lake. If you have pictures please send them and I will include here as I update information. Nothing from BC Wildfire yet.
Pic below from Brandy May Watson on Facebook