Tofino Highway Reopened. Pleasant weekend ahead. Slight chance of showers Saturday Afternoon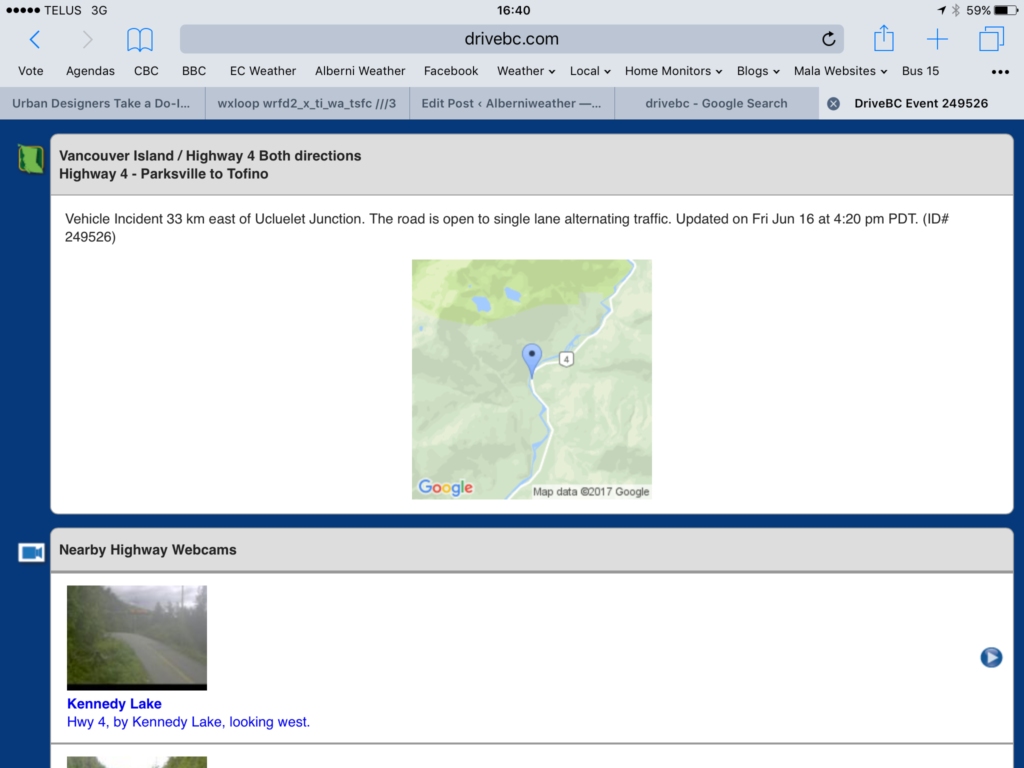 DriveBC just announced in the past hour that Highway 4 between Port Alberni and the West Coast has now opened to single lane traffic.
Hopefully it will be reopened fully soon, but at least some of the backlog will be relieved. In case you have not heard, a fuel truck turned over near Hydro Hill and spilled jet fuel into the lake.  More details here. 
As for the weather, now that the storm has blown through we have a nice weekend coming.
There is a slight chance of rain or drizzle from 2-5PM on Saturday. It will only be very very light as you can see below.
Sunday remains dry. Both days we should be near 20°C and it will be get sunnier next week.
Jave a great weekend!