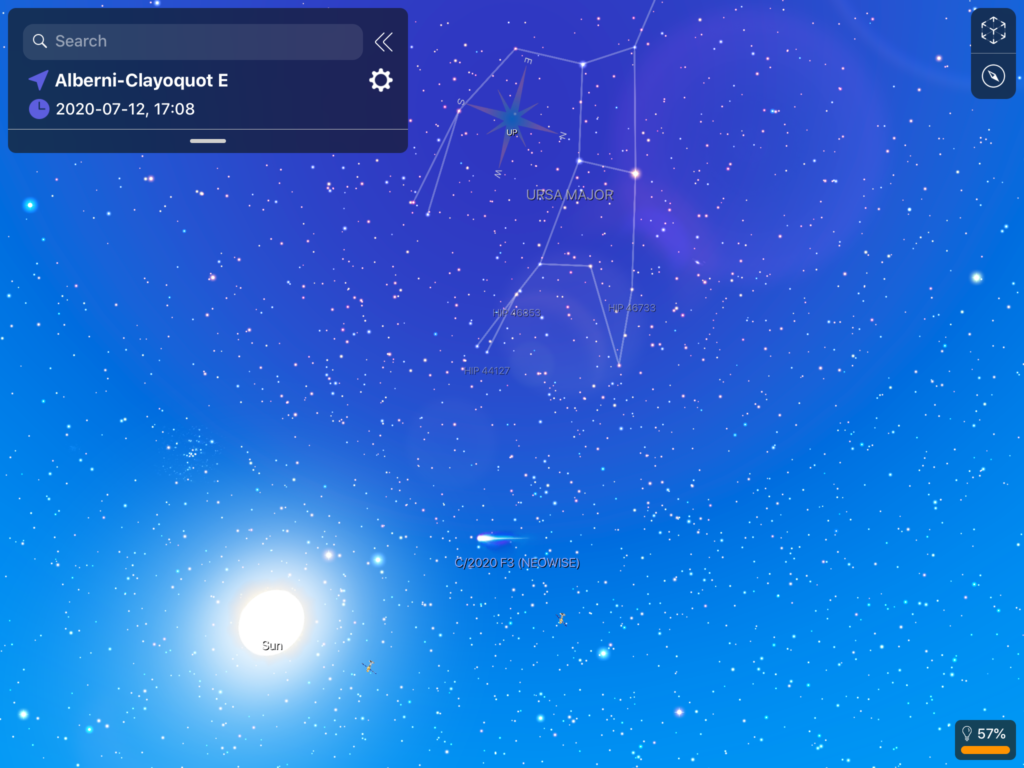 Look for it over the Beauforts (Just left/west of the tallest peak) around 11PM each night.
The weather continues to be variable and less than summery. Though early this week might feel a little better. So perhaps we can turn our attention to something a little more fleeting, but rewarding, a Comet that can be seen with the naked eye.
That is Comet C2020F3 "NEOWISE".
The comet is currently very close to the sun, however, as of today, we should begin to be able to see it just after sunrise to the West-NorthWest.
It all depends on clear skies of course, but here is an image that gives an idea where it is in relation to the sun today.

As you can see, in the near middle of the image close to the sun, it is still very close to our star.
Please do not attempt to view the Comet until the sun has set. Look for the sunset time on the Alberniweather front page. Tonight it is at 21:21 / 9:21PM.
Look for the Comet just above and to the right of the sun. It should be easily visible once the sunlight dims. I am not sure if we here in Port Alberni will see it above the mountain ridges and Comox Glacier, but there is no harm trying!
Good luck Comet Hunting!