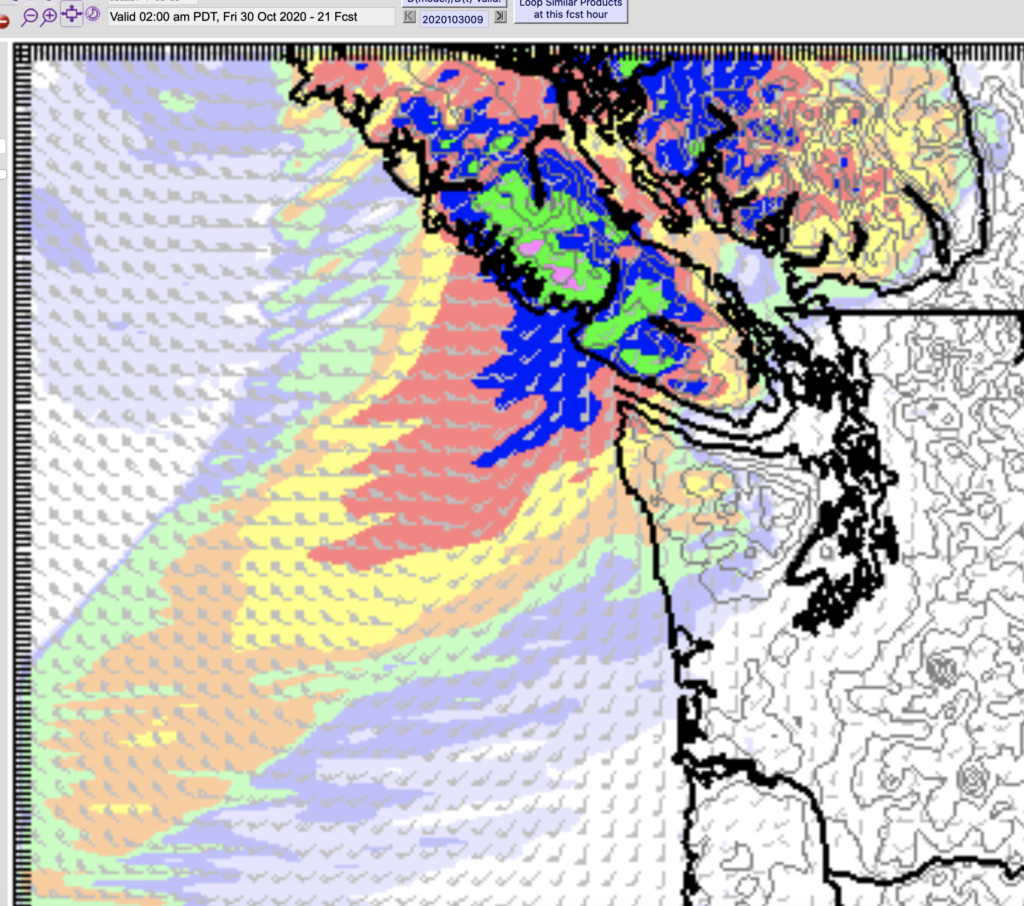 We have had a consistent breeze for a few days now but very little moisture as we have remained just south of the main flow of the polar jet stream.
That will change tonight as the jet dips today, winds intensify.
And then a front with rain moves across the Island overnight. Below is the 11PM-2AM period.
Most of the rain is concentrated on the West Coast but Port Alberni, Courtenay and the areas between Parksville and Comox will get the most rain.
Here is the 24hr picture between 5PM Thursday and 5PM Friday.
Totals are modest.
16mm in Port Alberni, Courtenay and Cowichan
30mm on the West Coast and around Bowser
8mm or less in Campbell River, Victoria and Vancouver.
Sunny Halloween – Stay outside – Be Safe!
As COVID cases continue to rise in the province with the second wave now here, please don't gather indoors without a mask.
Take advantage of the sunny weather forecast for Halloween to get outside and have fun while keeping your distance from those not in your immediate household bubble.
We will be making individual packages of candy available for the kids!
Have a great Halloween!