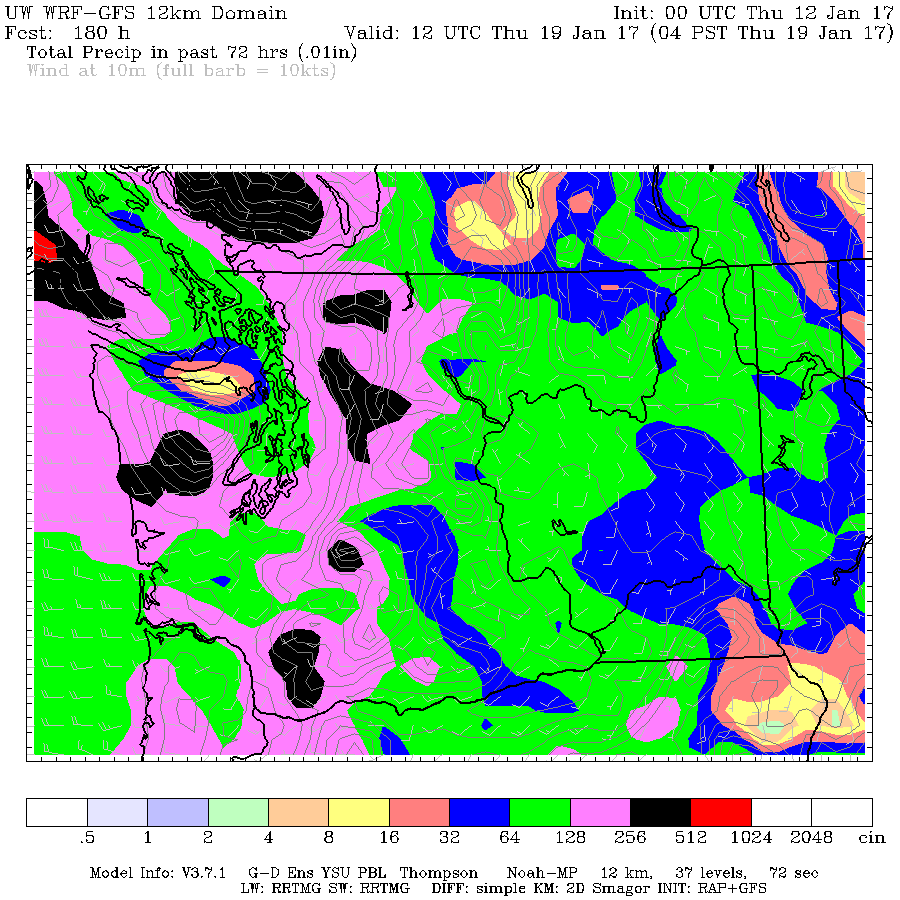 The last two days have been the coldest of the winter. We got down to -7°C earlier this morning at Alberniweather. The good news is there appears to be an end to this incredibly long cold spell.
There are some minor flurries expected over the weekend.  The UWash model says it is coming Saturday evening but will mostly miss us.
The big change will be the temperature.  This is the forecast this morning, well below zero and frigid in the Interior, compared to Sunday and next Wednesday.  Over 10°C next week!
But here is the potential problem.
We are supposed to get a bunch of rain over the three first days of next week. Here is the 3 day accumulation from Monday to Thursday morning.
ANd below is the expected snowfall for the same time.  Notice, no high snow on the south island.  Will this cause some melt and high river levels? Hopefully not. But it is something to look out for.
So get out there and soke up some sun! We might not see it for a while. 🙂
NExt post will be the 2016 annual and december summary! Woot!