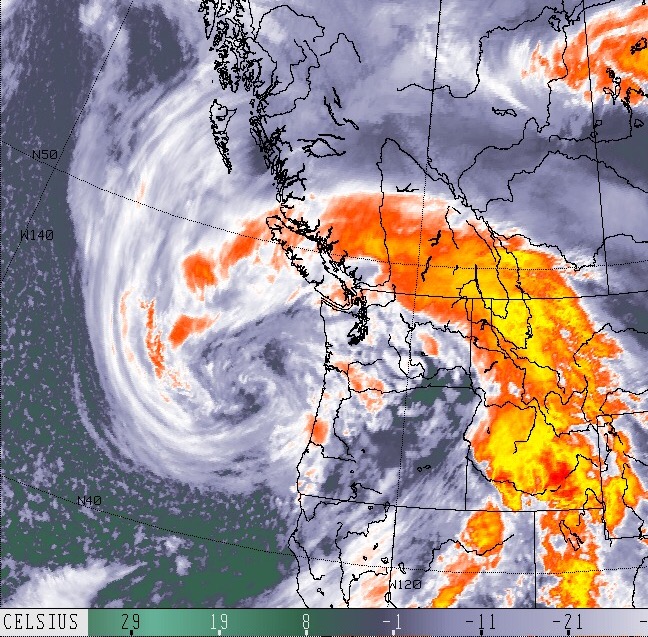 The barometer never lies. A storm is on the way.
The satellite never lies either. That's a doozy of an April storm coming our way.
It looks like the center is roughly around Oregon right now. It will slowly creep north all day according to the model below.
The last image indicates the low will come ashore around Clayoquot sound and then travel inland overnight tonight. Most of its energy should be spent by then but this is still likely to create gusty winds this afternoon and into this evening as the low comes on shore around 8PM. If this timing is correct, then I would expect the strongest gusts to come after it lands between 8PM and 11PM.
The best way to see when the wind might come though is Always the barometer.  As soon as it stops going down, then we know the low is at its closest and the transition is near. Wind generally follows.
Batten down the hatches and keep an eye on Environment Canada for any wind warnings and BC Ferries for cancellatoons Tonight.
Have fun out there! I will be in Campbell Rover for the AVICC meeting so might get more of a front row seat than normal!
It will rain most of the weekend with a break possible Sunday morning before more rain Monday.
Spring flowers will love it!
Happy Weekend.