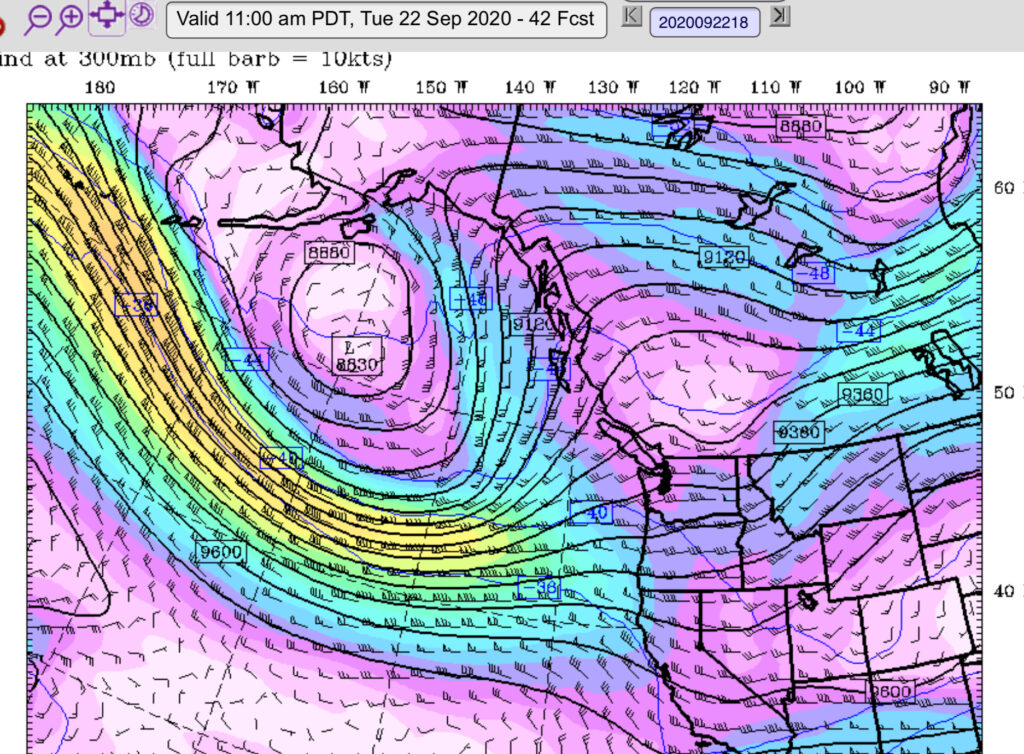 The air is clear! Our first Atmospheric River will greet us for the fall equinox which is 6AM Tuesday morning.
Here is the jet stream forecast starting with today and moving to every day this week. The more it points at us the more moisture we are likely to get on our doorstep. You can see that today should be mostly dry whereas Tuesday, Wednesday and Thursday are probably going to be wet. Maybe very wet.
Notice the jet points back at us on Saturday and Sunday too. It is definitely fall.
How much rain to expect
Zooming into our area, here are some totals and times.
Expect only very light showers today as the total up to 5PM is just 2mm for most regions around the central Island. The South Island stays dry. The west gets a bit more.

Between Monday 5PM and Tuesday 5PM we should get another 4mm along with northern parts of the Island including Courtenay. The west coast and mountain ranges will be getting significantly more.
Between Tuesday 5PM and Wednesday 5PM appears the wettest for Port Alberni with between 16-30mm falling in that 24hr period. More than 100mm is expected innthe west coast ranges. Beware for floods and washouts on Highway 4.
I'll post more detailed rain times Tuesday when things a little more certain.
COVID 19 School Exposures.
If you haven't seen this already, here is the link at Island Health where they will list schools that have COVID19 exposure events. Currently there are none on the Island!
That's it! Enjoy the final day of summer!