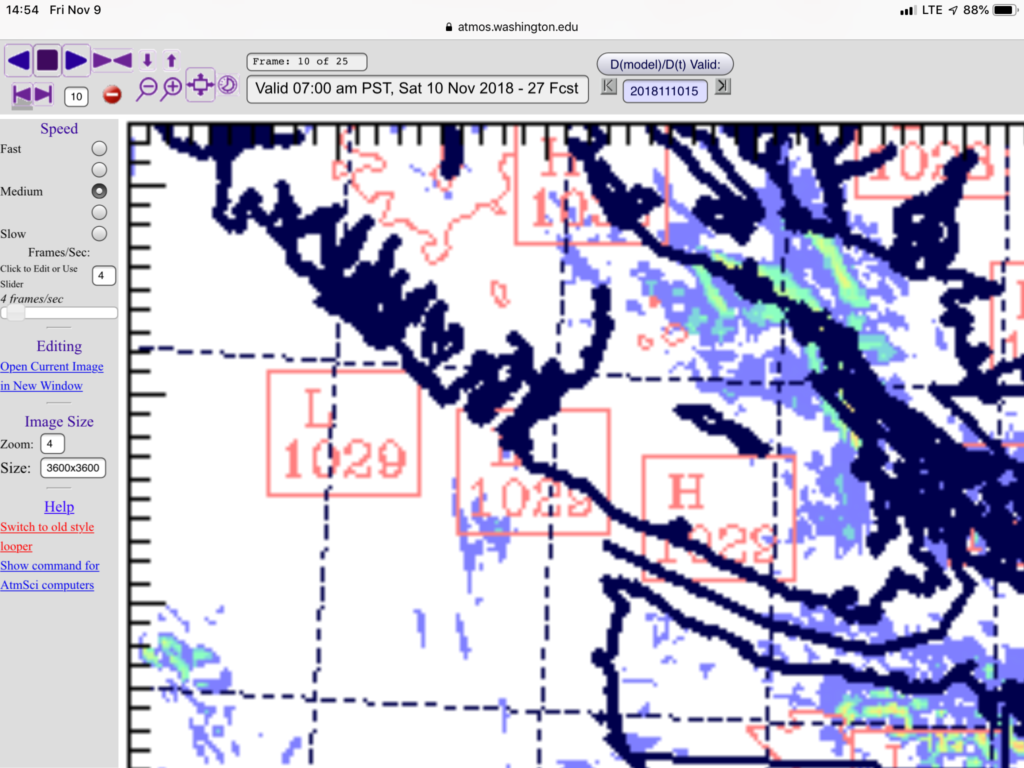 The clouds may seem pretty thick out there but the sun should punch through on both Saturday and Remembrance Day and hopefully Monday too. Make sure you head over to the contest post before midnight on Monday to put in your guess for first snowfall (we have two prizes to give away!)! It kinda feels a little more like it could snow today doesn't it? It may not feel this way for long.
The forecast maps at UWash are completely dry for the weekend. The only question will be whether we get any fog in the cool of the mornings or inversions through the day.
The Uwash model definitely has the possibility of fog and low cloud both Saturday and Sunday morning with it a little more widespread on Saturday but lingering more on Sunday than Saturday.
Monday might have a few more high cloud, but no fog is forecast so it should be a very nice holiday for those lucky enough to get the stat.
Expect temperatures to feel quite cool. We may find our way to freezing one of the three days but that might depend on if you are closer to the Inlet or further in the Valley. 
After Monday it is looking pretty wet and warm, for quite a while… just saying.