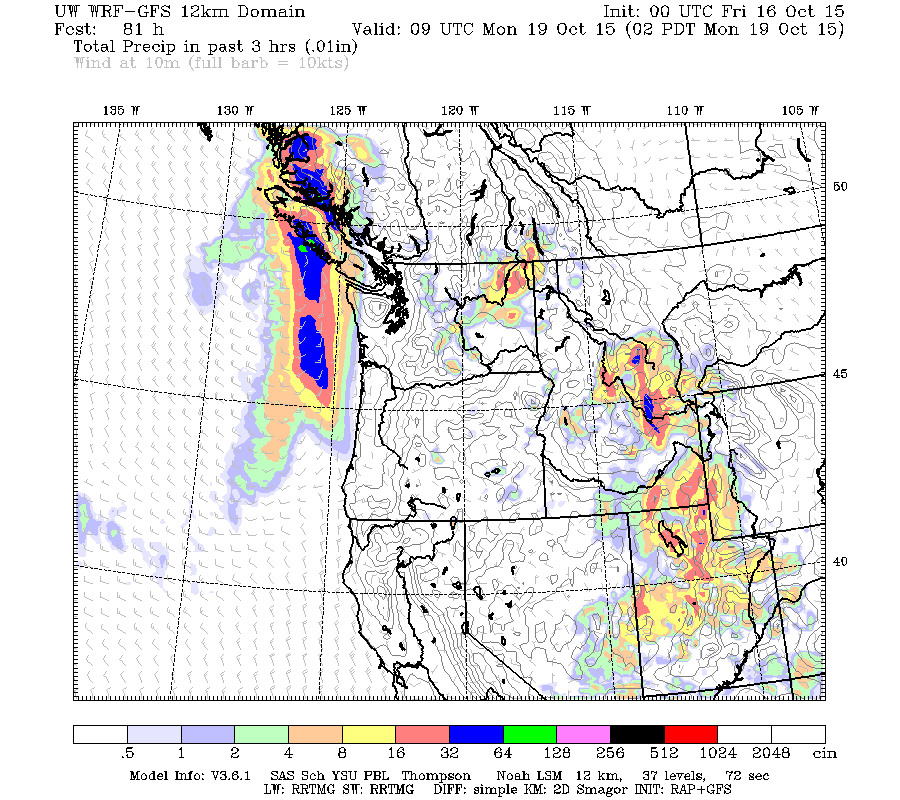 Once the fog clears again this morning we should have another very pleasant fall day.
The clouds will roll in tonight as we set up for some rain overnight.  It should start between 11PM and 2AM.
The main force of the rain will be directed to more northerly points on Vancouver Island but it will be strongest in our area around 8AM Saturday.
Total between Friday 5PM and Saturday 5PM: 8mm
We should get a nice break on Sunday before a larger system moves in overnight Sunday and into Monday morning.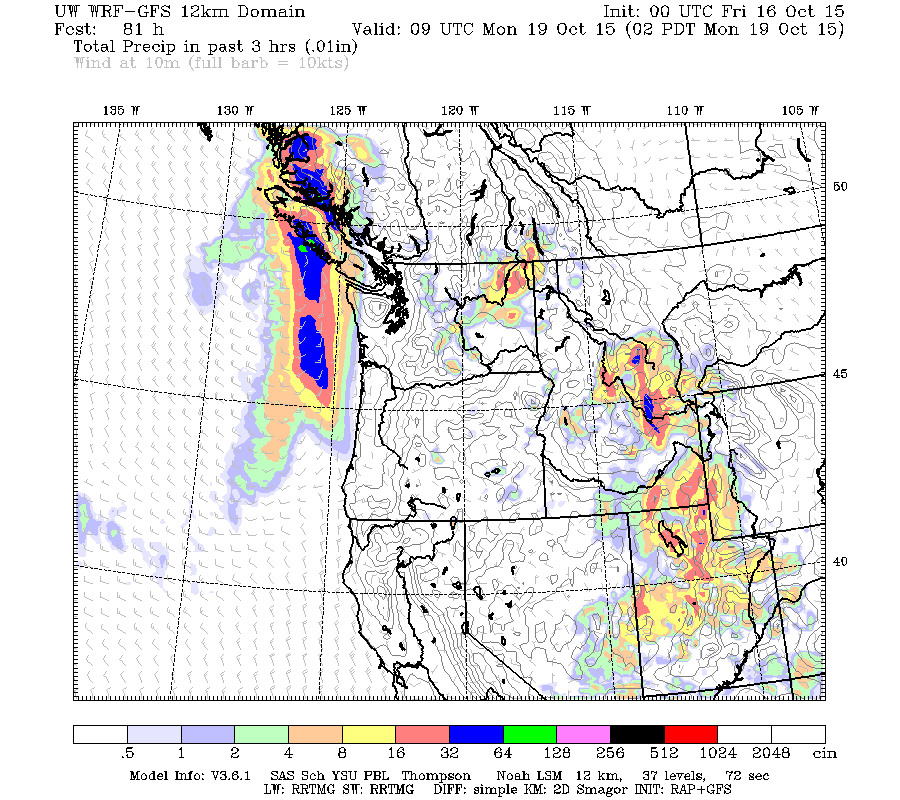 Thankfully for voting day Monday it should taper off before noon and be mostly dry through the latter half of the day so fine voting weather.
Next week looks like a series of rainy systems sweeping through every couple days.
I noticed on the news last night some mention of flurries in Ontario.  No such thing in the forecast here.  No freezing temperatures at all in the forecast yet.  It's still a little early for that… and nothing in the long range forecast out to the end of the month either.
Happy Friday!
Oh. and if you have any feedback on the Emergency Drill post yesterday, please send me an email or comment.