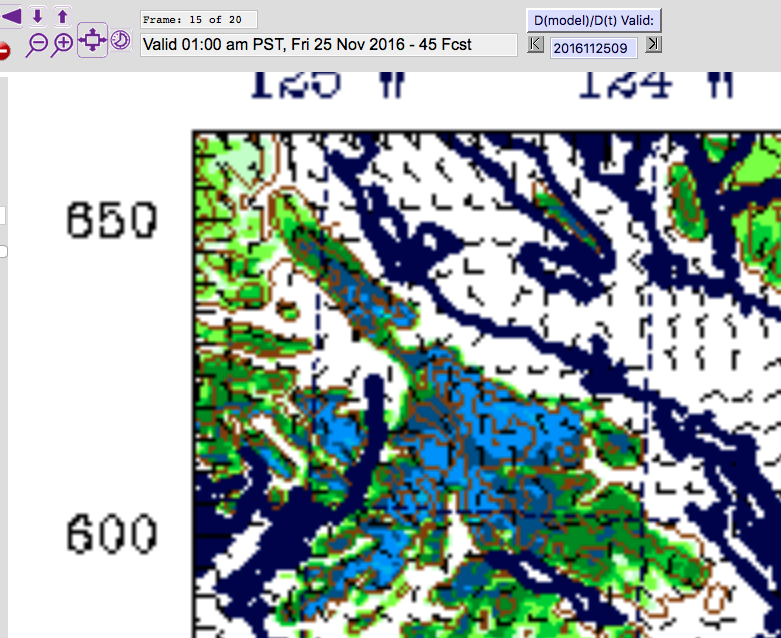 We are in a break between systems today but still have showers around and those showers will intensify back into rain tonight as a new system comes through.
Heavy Rain is expected between 11PM and 1AM tonight with up to 16mm falling in that 3 hour period. (blue)
It will back off a bit but rain will continue all day Thursday until around 7PM.
It will start up again on Friday with some lighter showers.
There is also a chance for Wind tonight between about 4PM-1AM with the strongest winds up to 35knots/65kph north of Nanaimo and gusts higher.  There is a Wind Warning in effect for the East side of the Island focused on northern sections.
Here's the fun part though!  The Long range (low resolution) model shows near freezing temperatures in the Valley on Sunday morning!
It looks short lived but might be enough for some frost.
However, there is also going to be plenty of snow falling on the local hills.  On Thursday night and Friday morning particularly there is a lot of snowfall at higher elevations (over 400m).  This will likely mean snow on Sutton Pass and maybe some slush on the Hump.