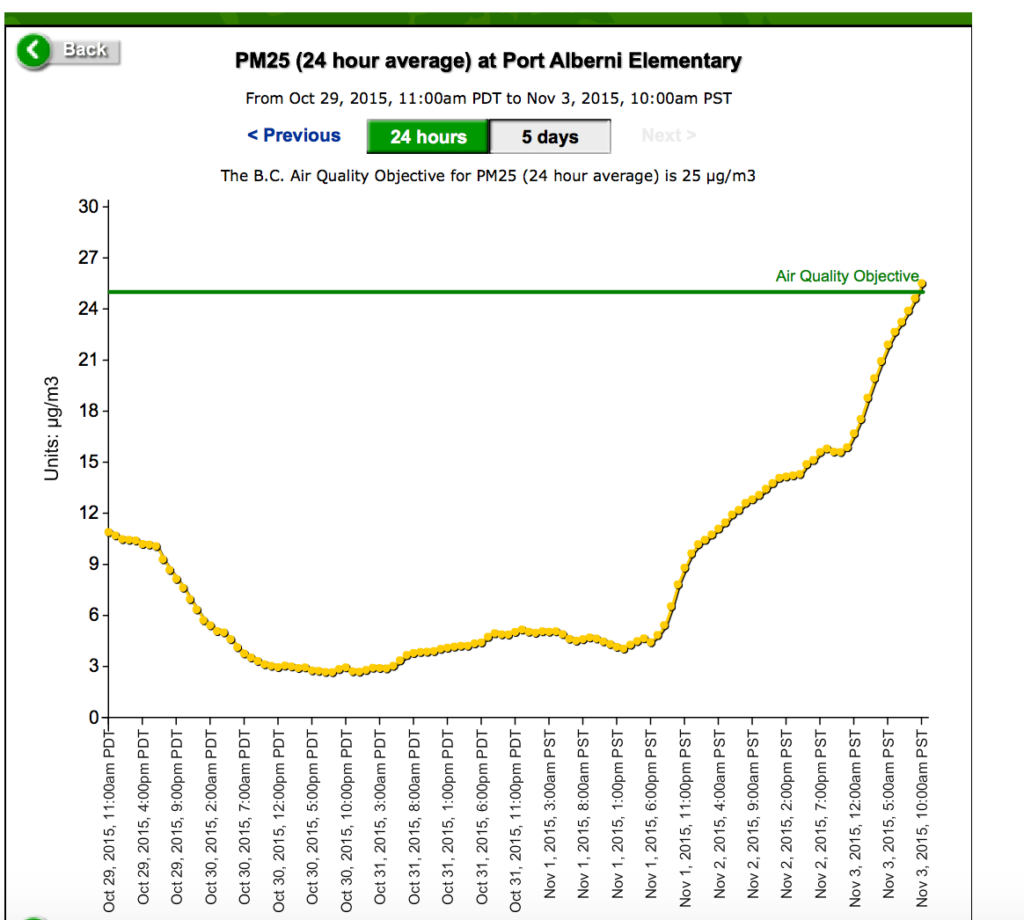 No official Advisories have been issued, but given the current weather pattern with no wind and cool temperatures, and with slash burning now beginning around the Valley, the Air Quality particulate measures in the City are quickly rising.
Here is the current air quality data as at 10AM… just hitting the threshold (25ug/m3) for an advisory as you can see it now in red.  It will have to stay there and be predicted to stay there for a while before they issue an advisory.
That said, I would not be surprised if we see an Air Quality Advisory issued today or tomorrow at least until we get the next weather system pushing through on Thursday/Friday.
Things that contribute to this poor air quality:
Old Woodstoves.  If you have a non-EPA certified wood stoves you should get it replaced
Outdoor Burning.  It would be best not to burn outdoors at all (and it will be banned permanently within City limits starting next spring).  But if you must, then do so when it is windy, or raining, or both.
Slash Burning.  The same applies.