Soggy Weekend around the Island – Toys may need Jackets – Hiatus for UBCM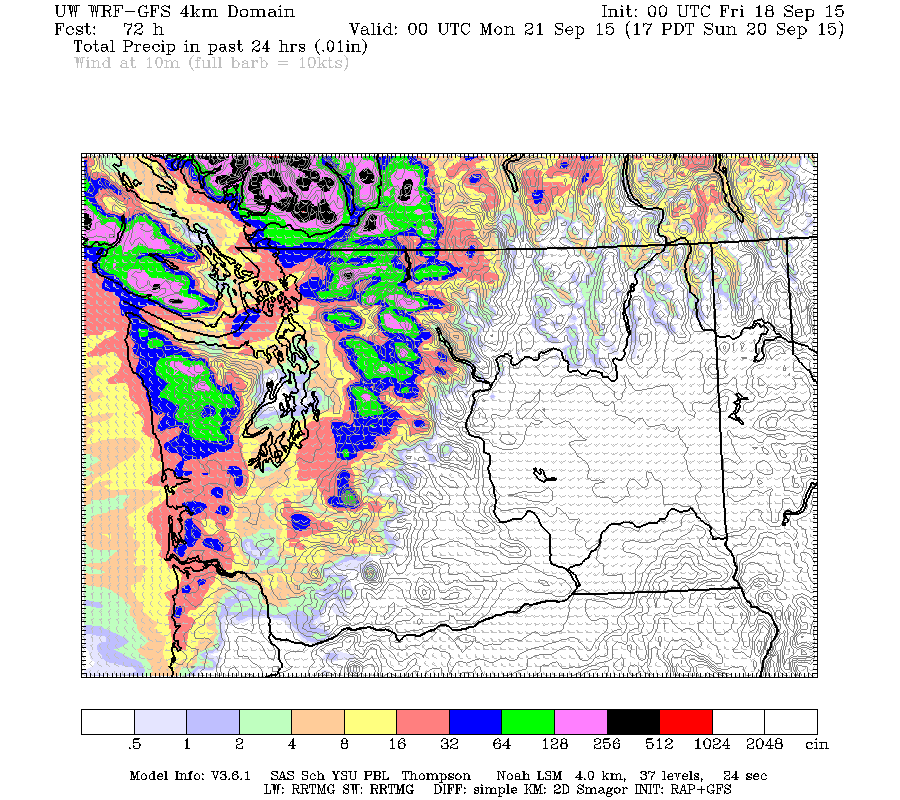 It is going to be pretty wet most of the weekend especially at higher elevations.  Port Alberni should escape most of the heavy rain but it will definitely be showery.  Here is the 24hr total for Friday and then Saturday.
You can see that they look similar in pattern with most of the rain staying at higher elevations. However, that rain will sneak into the Valley at times so total accumulations will be difficult to predict.
The most likely time for rain in the Valley looks to be around the noon hour.
It starts to taper off around 4PM today.
The next wave hits the West and East Coast on Saturday morning, however, the East Coast mostly dries up before noon and the rain doesn't drape over the Valley until around 5PM-6PM and then showers all night with a final biggest shot of rain of the weekend around 6AM Sunday morning.  There may be some wind on Saturday but it should be mostly confined to the Strait of Georgia.
After noon on Sunday it should stay dry until Tuesday.
I may not post all next week until at least Friday as I will be at the Union of BC Municipalities meeting from Sunday to Friday morning.  It will depend on time but I am told it is one of the most insane conferences out there in terms of time commitments so we'll see.  I will do my best and learn lots.