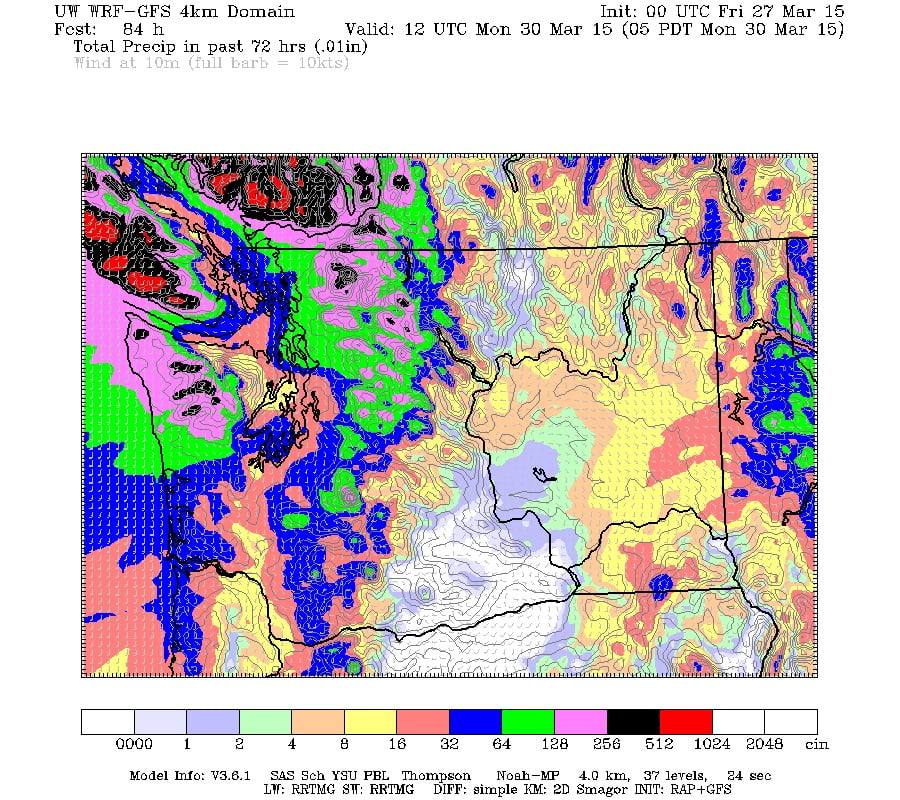 We got an unexpectedly nice and warm day on Thursday.  Officially we reached 16.6°C at the Airport but at Alberniweather we got over 17°C and it felt even warmer in some spots.
We have a fair amount of rain coming our way this weekend starting this afternoon.  Here it is in pictures.
Finally, here is the total for the weekend.  From 5AM Friday to 5AM Monday.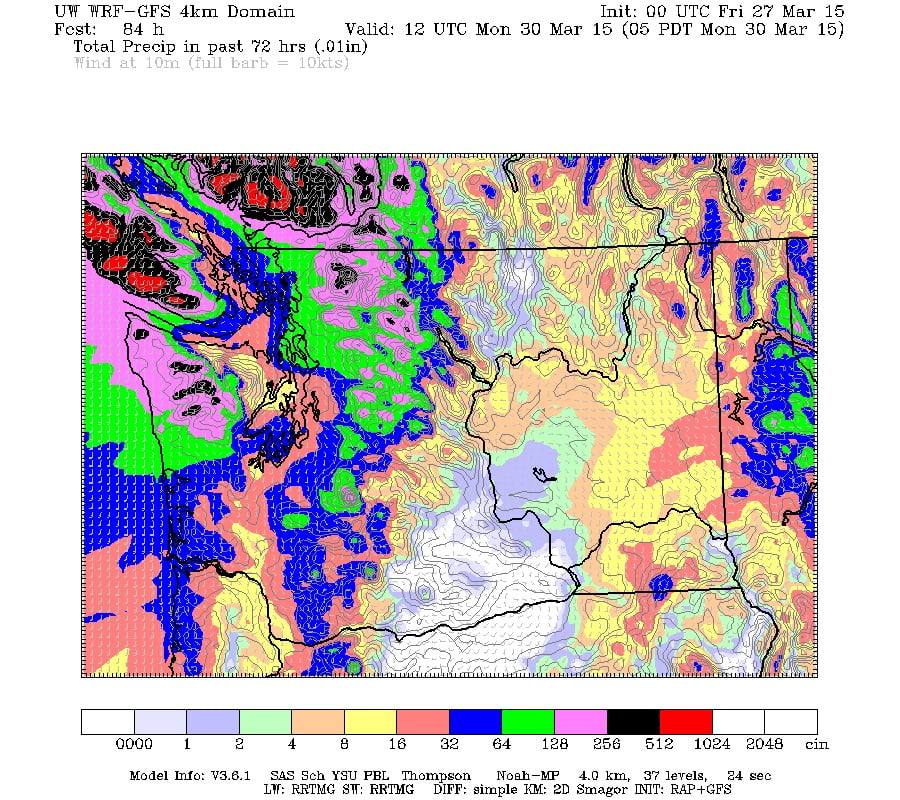 Areas in the Valley will receive around 30mm maximum for the weekend.  Areas on the West side might receive 4 times that amount, which is a good thing for reservoirs. It is possible that we will end up with more than predicted but the models have been quite reliable lately, so I'm confident we won't get that much.
Have a great weekend everyone! Hope you can find time in the yard.