Snow should be done (Oh Please let it be Done) 12 and sunny on Tuesday??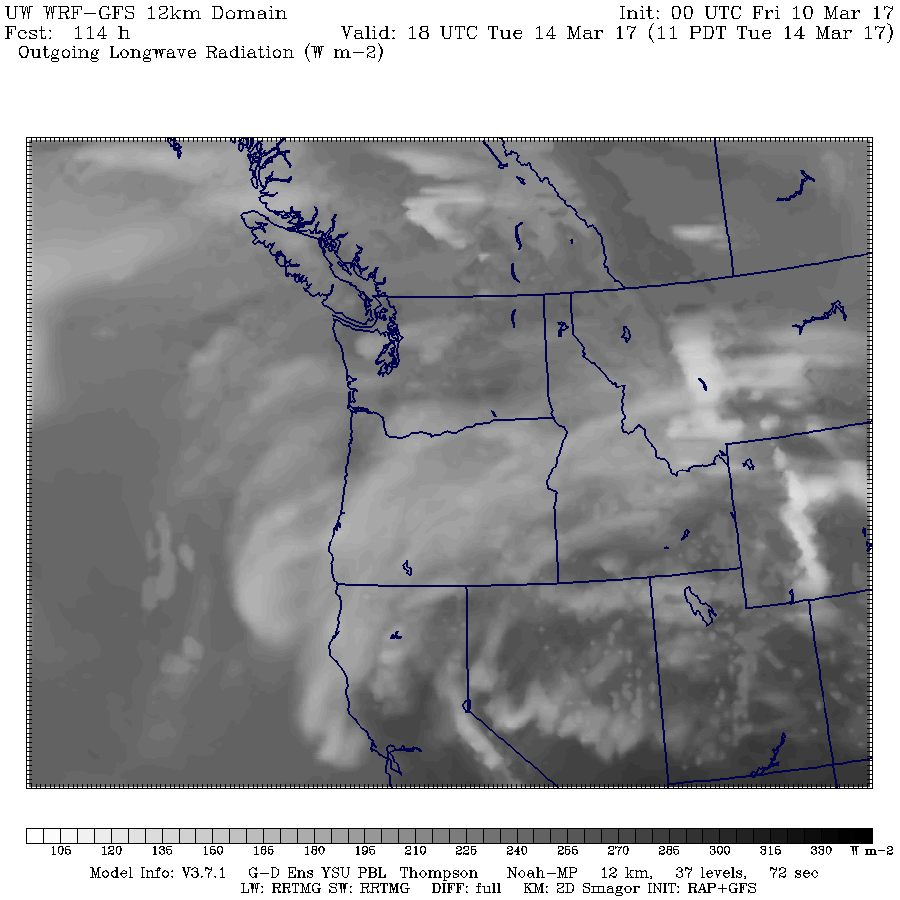 Woke up to another 2cm at Alberniweather this morning.  That added up to 5cm since Thursday afternoon.  The storm yesterday was pretty variable so there was some places with 1cm of slush and others with almost 10cm!
It's March Break tomorrow! But here is the good news.
While rain is coming Saturday morning the mostly blank screen above indicates NO SNOW EXPECTED for anywhere but the mountains.
We are forecast to reach 6°C this afternoon (it is already there in Tofino) and we might get up as high as 12°C on Tuesday!
And maybe some sun! Imagine that!?