Smoky Skies Bulletin Issued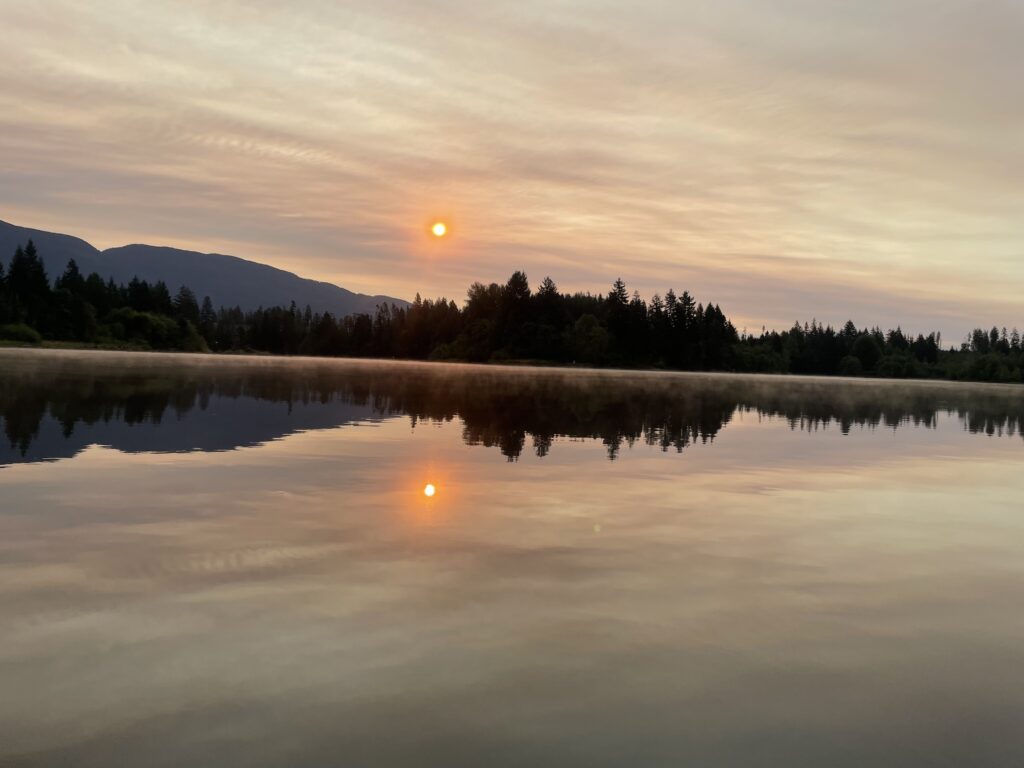 Note: There looks to be a bug in the data software. It's showing a blue ? for the image reading. The numbers are still correct though. The best place to see all current AQ readings in the Valley is on the Current Air Quality Readings Page.
Smoke Source – Fraser Valley Canyon Fire
Looking at the Satellite Picture, I think the smoke is coming from the Kookimin fire burning near Boston Bar in the Fraser Canyon. I thought it might have been the Strathcona Park fires, but that smoke looks to be going straight to the West over the coast. The Fraser Canyon fire smoke looks to be going up and over the Coastal Mountain range and out Howe Sound toward Vancouver Island.
Here's an animated gif of the last few hours. You can see the generally westerly direction of the smoke.
PM2.5 Rising – Air Quality Dropping
Just stepped outside and noticed the pungent smell of smoke. The pm2.5 values have also risen. PM2.5 is now at 14.7ug/m3. It is quite possible that the air quality will worsen. If you have respiratory problems, particularly COPD, you should consider staying indoors if the air quality does not improve.
Updated readings are on the front-page or you can see the full map for the Alberni Valley on the Air Quality Page.
Ash on the cars – Possible Poor Air Quality
I went for a solo paddle in the canoe on Great Central Lake this morning.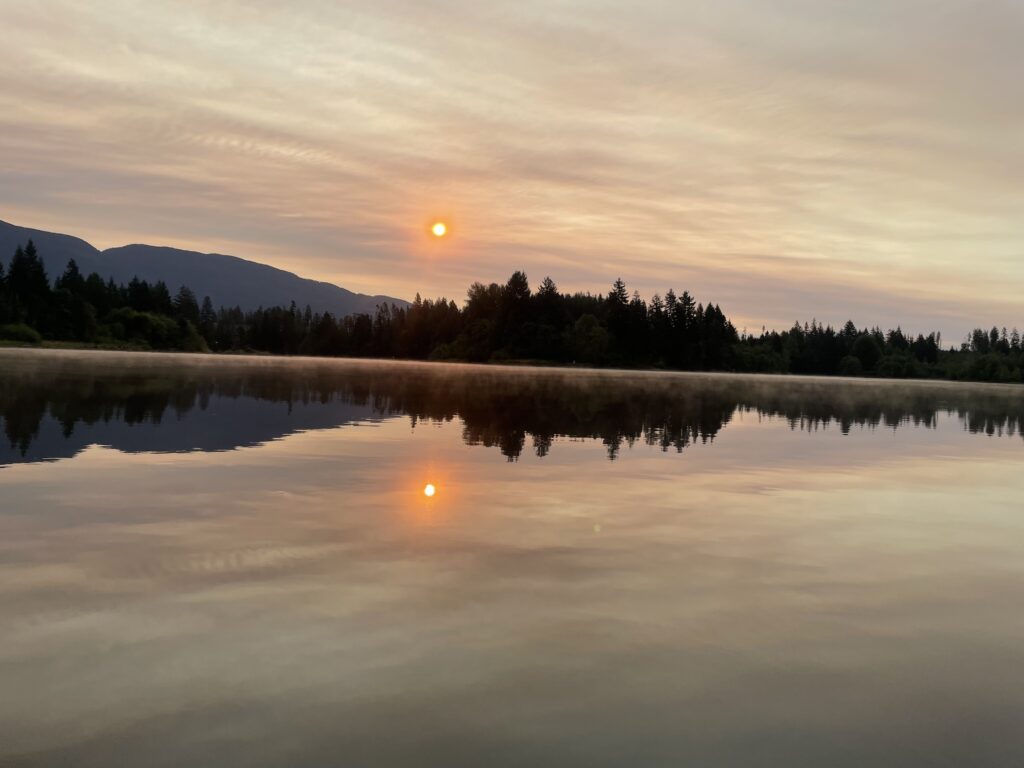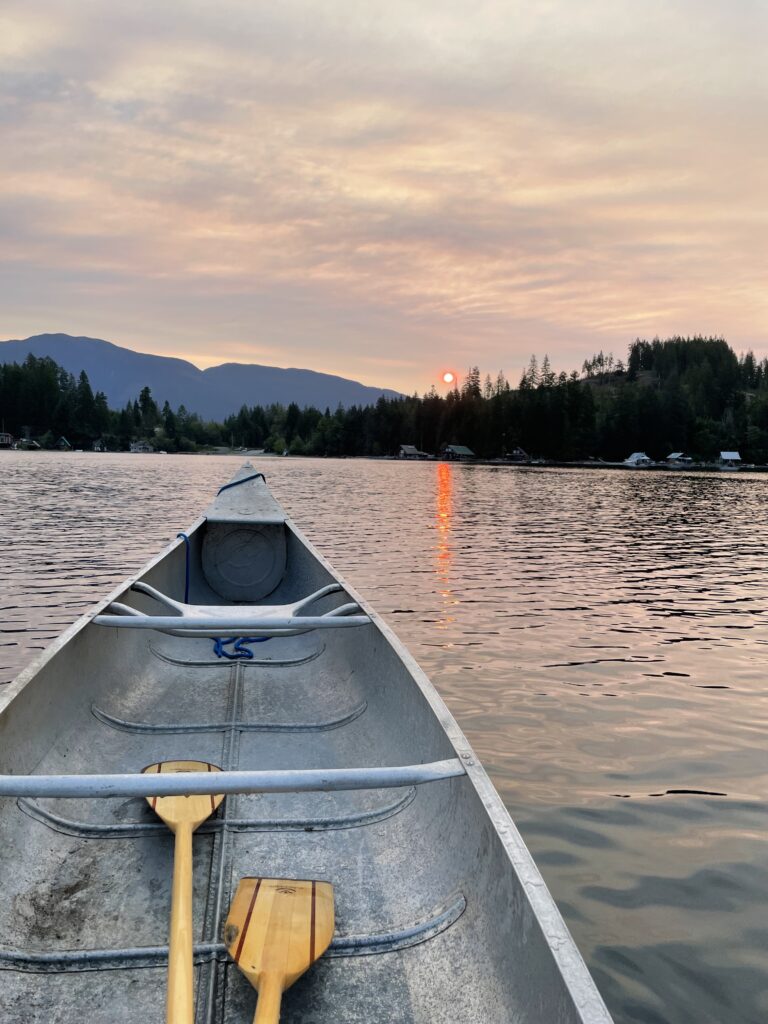 I woke up to ash on the car and it was on the surface of the lake as well. I suspect the smoke is more from the Interior than from the fires in Strathcona park but it's very difficult to get a good sense of where it is all coming from locally even with tools like firesmoke.ca
Currently, Air Quality remains good, under 10ug/m3 according to the data on the front page. Readings over 30 will start to affect people.
ECCC has issued a Smoky Sky Bulletin.
I would expect the smoke to stay in the area for the foreseeable future.
Thankfully it looks like the extreme heat has abated for the coming week at least. We should stay below 30 degrees for the next 7 days. There is no rain in the forecast except for a possible shower on Tuesday.
Take care out there.