Smoke not enough to prevent 117 year temperature record set in Port Alberni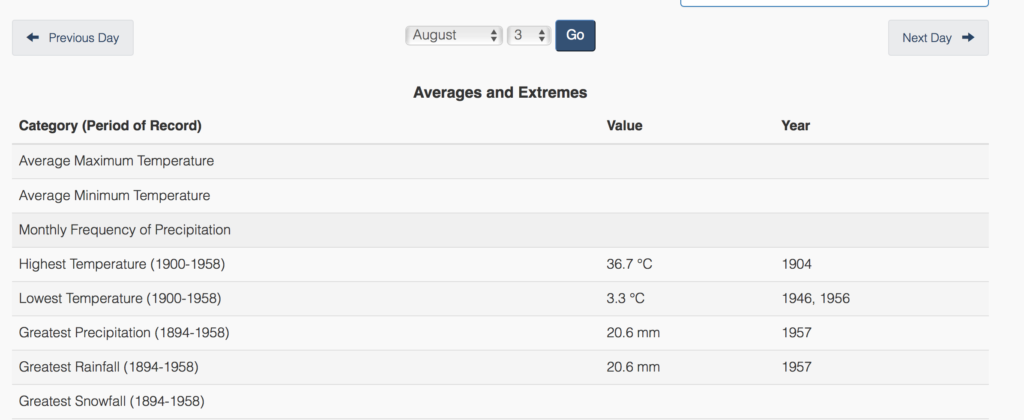 Port Alberni broke another all time Aug 3 record today since 1900. 37.3°C at the Airport, breaking 36.7 in 1904. #bcstorm @ECCCWeatherBC

— Alberni Weather (@alberniweather) August 4, 2017
It's going to be hot again today, and the Air Quality isn't great either. You can see the current Air Quality numbers at bcairquality.ca
Notice the very high Air Quality Health Index numbers in the Lower Mainland and Victoria in red.
It is not quite as bad on the Mid Island but our station in Port Alberni is still reporting 38ug/m3 (micro grams per cubic metre) as it's 24 hour rolling average which is well above the objective of 25ug/m3.
That means if you are sensitive to particulate either due to age (very young or seniors), health conditions or other factors, you will likely feel it.  You can limit your exposure by limiting your strenuous activity outside and and keeping your windows and doors shut.
The Heat is also of course a cause for concern, especially in the City where the urban heat-island affect (asphalt, buildings, etc) will make it feel hotter than the actual temperatures reported.
Please take head of the Environment Canada Special Weather Statement (reproduced below). If you have heat or air health related questions, call the health line at 811.  They will have more information for you.
It is currently 22ºC and it is likely that the smoke is keeping temperatures at least a couple degrees cooler than they otherwise would be.
Yep, it's suppressing it by at least 2C I'd figure…

— X-VVrays (@weatherwhiz) August 3, 2017
Yesterday we reached an official high, an all time record for August 2nd of 36.8ºC.

This beat the previous records, at Robertson Creek Hatchery in 2009 and Beaver Creek in 1927 of 35.0ºC and 35.2ºC at the Airport in 2009.  Temperature records go back in the Valley to 1900.
If we hit our forecast high of 37ºC today, we will create another all-time record.  The previous high at the Airport is 34.7ºC in 2014 and all time is 36.7ºC at Beaver Creek in 1904.
Temperatures are supposed to pull back slightly on Friday and through the weekend and should no longer reach all-time record levels. But we can still expect sunny, and smokey, skies with temperatures easily into the low-to-mid 30s.
Stay safe out there.
4:59 AM PDT Thursday 03 August 2017
Special weather statement in effect for:

A heat wave will continue for the south coast of British Columbia…

A massive ridge of high pressure will continue to remain over southern BC. Daytime maximum temperatures will soar into the mid-thirties through Friday for communities in the Fraser Valley, Howe Sound, Whistler and Inland Vancouver Island. Temperatures will be several degrees cooler near the Straits of Georgia and Juan de Fuca.

The heat combined with the lack of rainfall will maintain high to extreme fire danger ratings across much of southern BC.

Please refer to the BC Wildfire Service for updated Fire Danger Ratings.
http://www2.gov.bc.ca/gov/content/safety/wildfire-status/fire-danger

Heat-related illnesses are more likely during prolonged periods of hot weather. Everyone is at risk of heat-related illness. Those most vulnerable to high temperatures include young children, pregnant women, the elderly, those working or exercising in the heat, persons with chronic illnesses, people living alone in un-air-conditioned homes, and the homeless.

Drink plenty of water even before you feel thirsty and stay in a cool place.

Never leave people or pets inside a parked vehicle.

Get informed.

– Check the local news for health and safety updates.
– For more information on heat-related illness, call HealthLinkBC at 811.
– Contact your local government to find out what services (such as air-conditioned buildings and public splash parks) are available in your area.

Please continue to monitor alerts and forecasts issued by Environment Canada. To report severe weather, send an email to ec.tempetepaci[email protected] or tweet reports using #BCStorm.