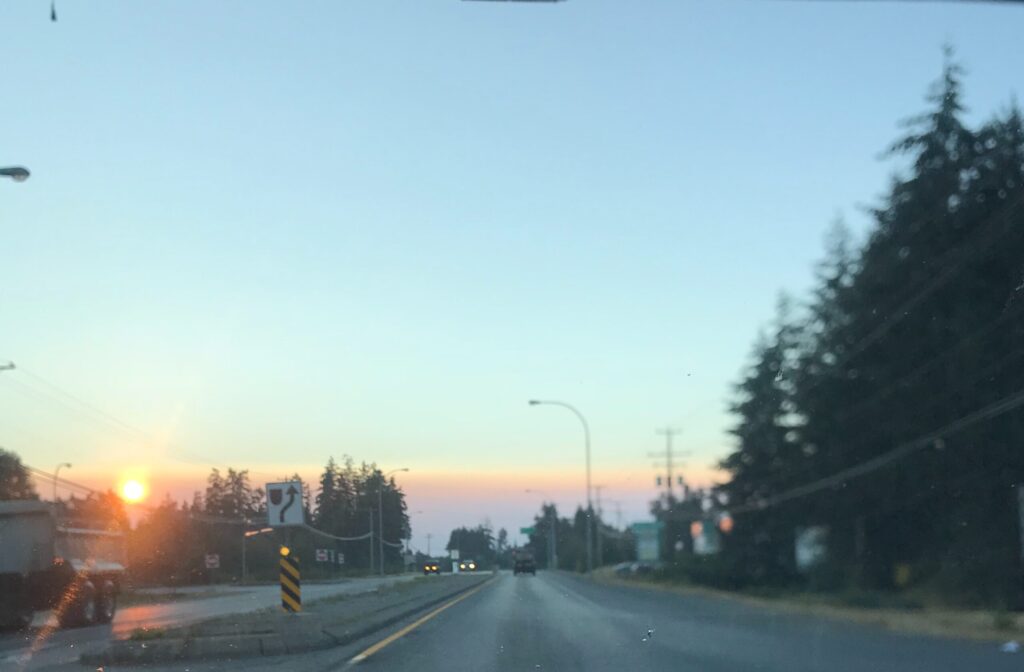 I don't know about you but I've had a pretty persistent cough over the past day or two.  I blame the smoke. Most of my family has it too.
So it was nice to wake up this morning and see what seemed like slightly clearer skies.  As I drove over the hump and came into Parksville it appeared that the smoke from the interior had been effectively pushed back from the Island so it was kind of low on the horizon as the sun came up.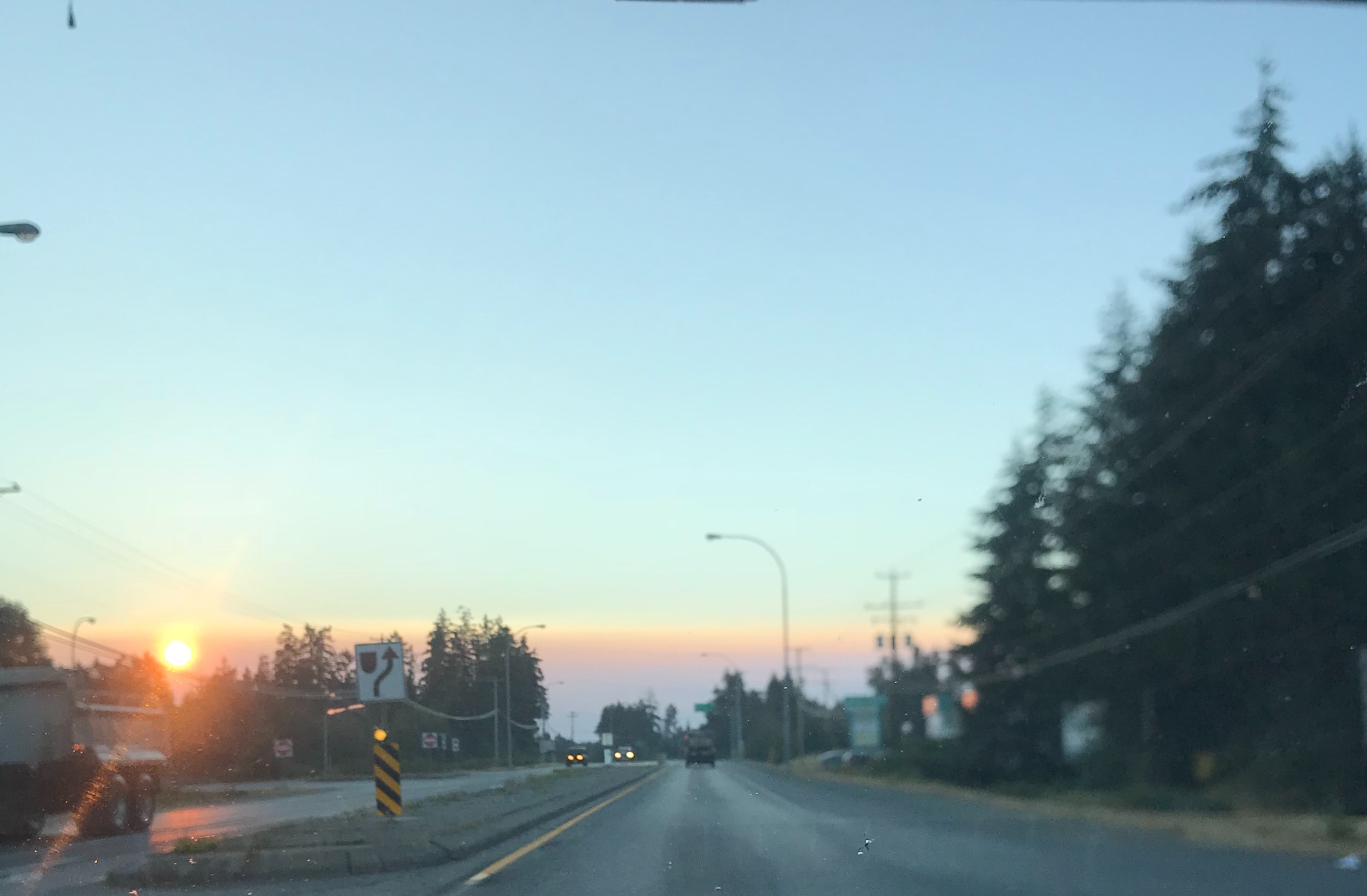 Unfortunately while the air quality has improved, it still isn't back to normal for the Valley. As you can see on the map below, the east side has cleared nicely, but we are still above the threshold for poor air as is Victoria.
The 24 hour average, is currently at 33ug/m3 which is above the "red" 25 threshold. But the good news is if we look at the current 1hr average as of 7AM we are at 19ug/m3.  So we should see that 24hr average gradually drop and air quality improve.
I am hopeful that by afternoon when the winds pick up off the Canal, those numbers should be below the red levels and if we are lucky maybe even back to a more normal 5-8ug/m3.
As for the weather forecast, it is pretty easy. There is nothing but sun and warm temperatures through the weekend and esrly next week. There might be some early morning fog as we have been seeing but that will be the only moisture to speak of.
Take care out there, and good luck to our local firefighters who have been called upon to fight fires in the interior of the province. Our province needs you.