Slight chance of showers Saturday otherwise warm and dry.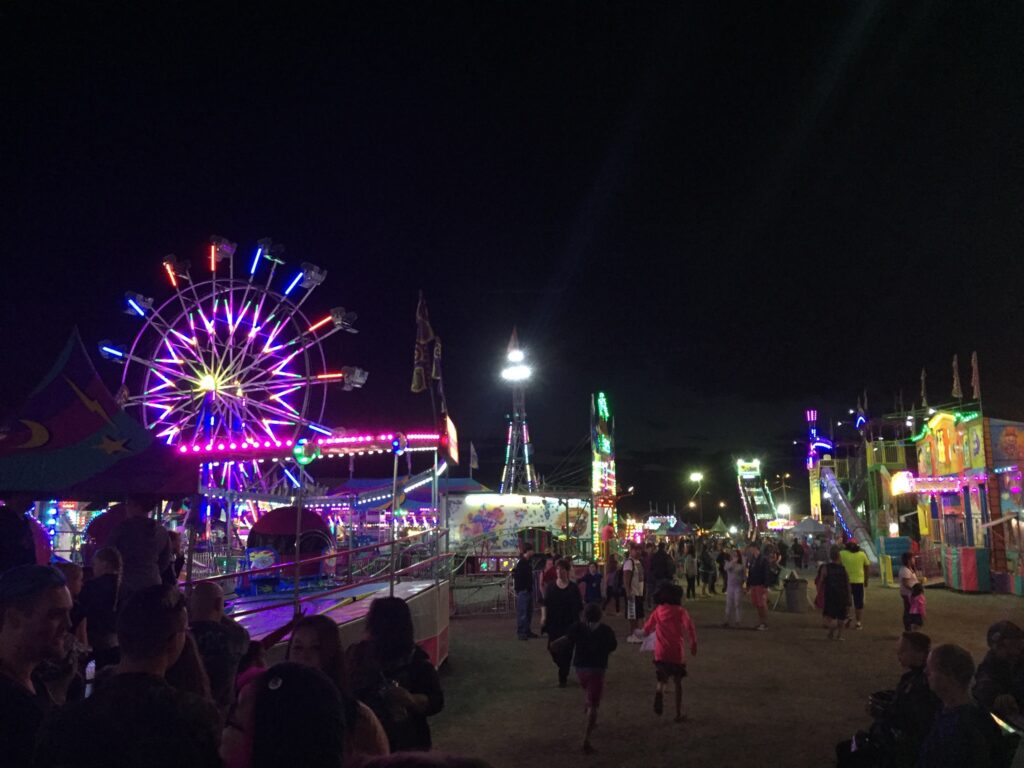 After a very nice Thursday including the evening at the Fair we will enjoy another nice day Friday.  The low cloud will burn off later this morning to reveal mostly clear skies above.
On Saturday there is a slight chance of showers in the morning before 8AM.
Then again in the afternoon between 2-5PM.
We should be OK for the fall fair parade but it might be a good idea to bring a jacket and umbrella just in case.
Sunday through Wednesady next week looks progressively warmer with temperatures reaching into the high twenties.
Enjoy the Fair and have a great weekend! Next post will be the August 2016 Summary and winter outlook.