Showers this evening – then mostly dry until Friday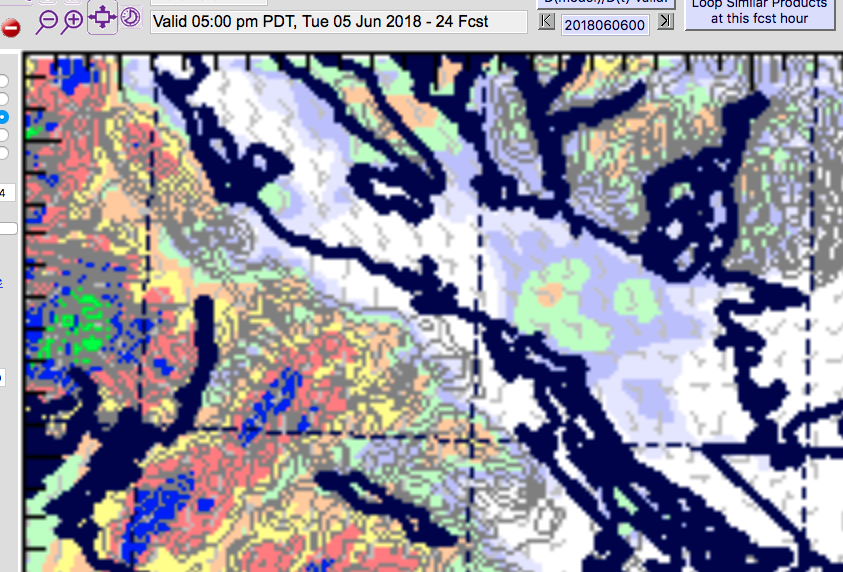 We've definitely cooled off with the start of June, but temperatures remain close to normal so it doesn't feel too bad out there.
Before I get started… as you likely know, I was in Halifax from Wednesday until Monday… but did you know that Halifax weather can go from summer to winter in a matter of 12 Horus!  It was 24-28ºC on Wednesday, Thursday and Friday last week in Halifax, it was beautiful! The streets were full of people enjoying the weather and the patios were bustling!  And then Saturday came at the wind was blowing 50kph out of the North and it felt like old Man Winter had taken over! It was quite a stunning transition! You just don't see that kind of extreme variability here!  So +1 for mild Pacific North West weather 🙂
Back to the forecast! Tuesday will feature rain moving in from the West in the afternoon and evening (ball players beware).  Expect the highest amounts in the 2-5PM hours with it slowly tapering off through the evening.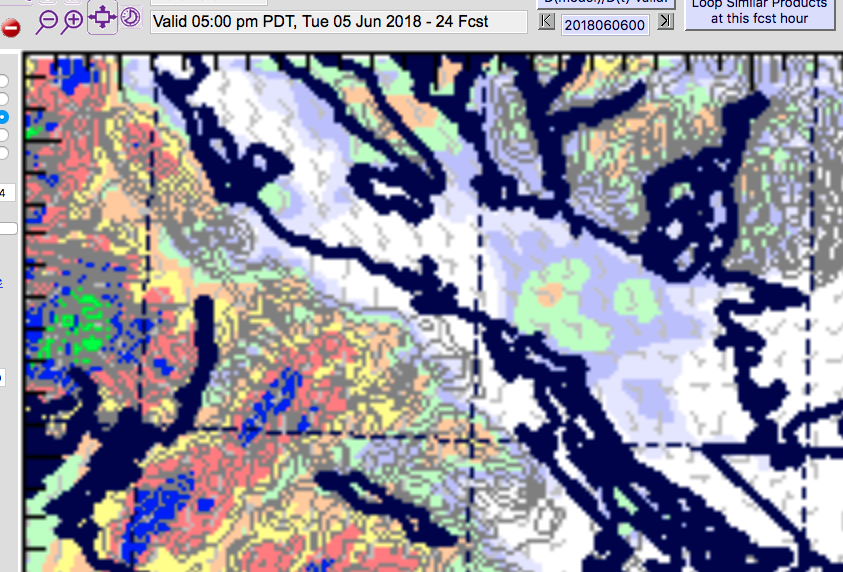 Spotty showers will continue into Wednesday but should dry up completely before nightfall on Wednesday.
Thursday looks good with rain clinging only to the mountain ranges.
Unfortunately by Friday another bunch of showers moves in for the morning:
But it looks like it will clear out Saturday and Sunday leaving us with a pretty decent weekend!