Showers possible Friday and Saturday morning. At least 30% of permafrost now at risk before 2100.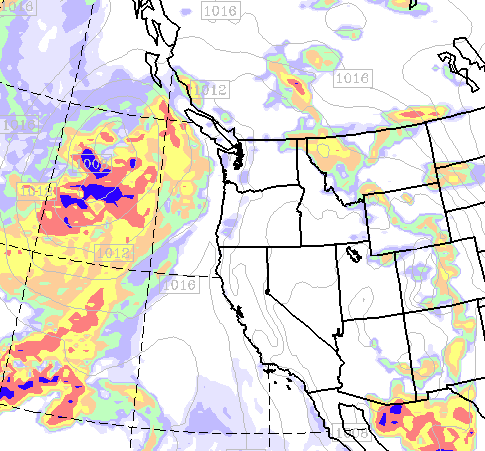 Weather changeover today
You'll notice plenty of high clouds streaming in from the west today. This will keep our temperatures down a little from yesterday but it should still be very pleasant if not a little windy in the afternoon.
By tonight we should see more significant clouds roll in in preparation for rain on Friday morning.
Friday and Saturday rain and a little Sunday. (But OK for Salmon Fest fireworks!?)
This weekend is Labour Day of course and that means the Salmon Festival and Fishing Derby is on (AV Tyee Club FB Page here)! There will be a fireworks display on Friday night at Dusk at the Harbour Quay. Make sure you go check it out!
Showers will start early morning Friday and end around noon. They will linger along the hills into the night though.
More serious showers start up Saturday morning. They should ease by noon but will probably linger all afternoon so be aware of that if you're headed to the Salmon Festival.
Sunday morning should start dry but there could be some showers later in the morning and into the afternoon.
Monday is clear!
New UN Report "to call for radical action". Expects +2ºC world to displace 280 million people, melt 30% of permafrost
Yet another report is being released in September by the UN and it's yet another reminder of the seriousness of the situation we are in.
"The upshot would be warming seas and rising coastlines, which could immediately threaten 280 million people, the document says. "