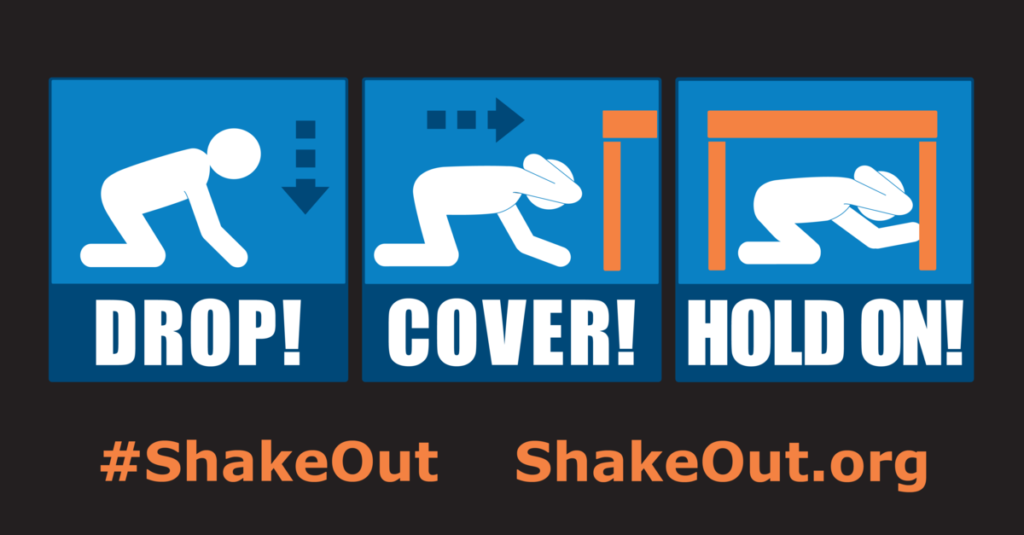 The rain train hasn't disappointed.  I have received more than 100mm of rain since Sunday and my station is underreporting.
The station at Alberni Elementary recorded 80mm just yesterday!
ShakeOut Earthquake/Tsunami Drill at 10:19AM Today!
Tune your radio to 93.3 the Peak or other local stations to participate in this annual drill! Or participate on your own. It is a great reminder to be prepared.
We will be doing a full evacuation at VIU a little before this official time so if we get back inside before 10:19 I will run this website through the drill as well.
Spotty Rain Thursday and Friday. Saturday ugly.
Above is the 24hr picture for rain between 5AM Thursday/Friday.  We are still in for up to another 16mm today. Which won't seem like a lot compared to yesterday, but it is still plenty wet.
We then get a bit of a break on Friday with just 1mm in the forecast between 5AM Friday/Saturday.
But don't cheer too much. Through the 12 hours between 5AM and 5PM on Saturday we are forecast to get another up to 16mm of rain and more like 30-60 along the highway to Tofino!
The strongest rain will be in the early afternoon on saturday. It should clear overnight and Sunday and Monday will be OK.
The start of next week look MUCH DRIER.
Have a great weekend!