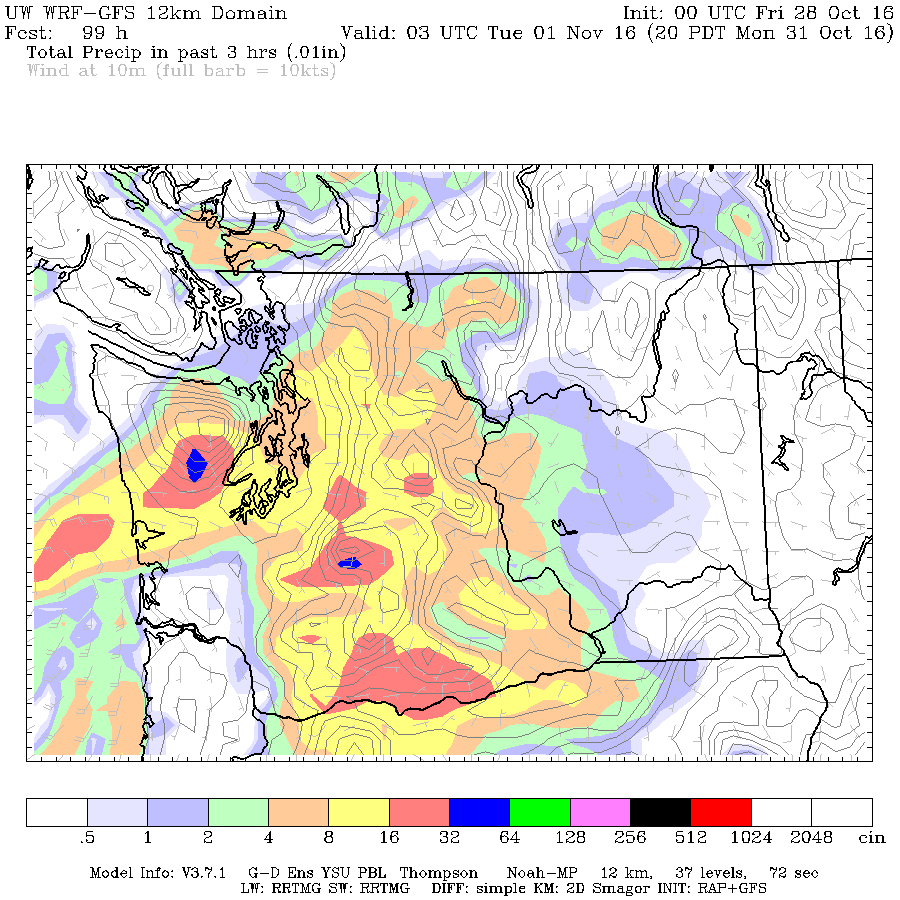 You only have a few more days to get your guesses in for the First Day of Snow Contest so go do that for a chance to win a fabulous gift from Healthy Habits! 🙂
We made it through a couple pretty nasty days of rain and blustery weather (especially Wednesday night).  We will be rewarded on Friday with only a chance of some showers throughout the day.  There may even be some breaks in the clouds for the sun to shine through.
On Saturday a front will push in from the southwest before 8AM.
 It will be short lived though and we should see a break around or just after midday before the rain returns in the evening.
Sunday will be similar except the rain will be coming up from the South and start after 2PM.
It should rain from about 2PM through the evening on Sunday.
The most important time coming up of course is Trick or Treat time on Monday. So far, so good. Here is the picture for the 5PM to 8PM rainfall period on Halloween Monday.
Our neighbours south of the 49th and in Vancouver look pretty damp, but Vancouver Island looks dry.  Yay!
Have a great weekend everyone.  I will have another update on Monday morning.