Scattered showers Friday morning. Same Saturday. Sunny Sunday. Arctic not melting quite so fast.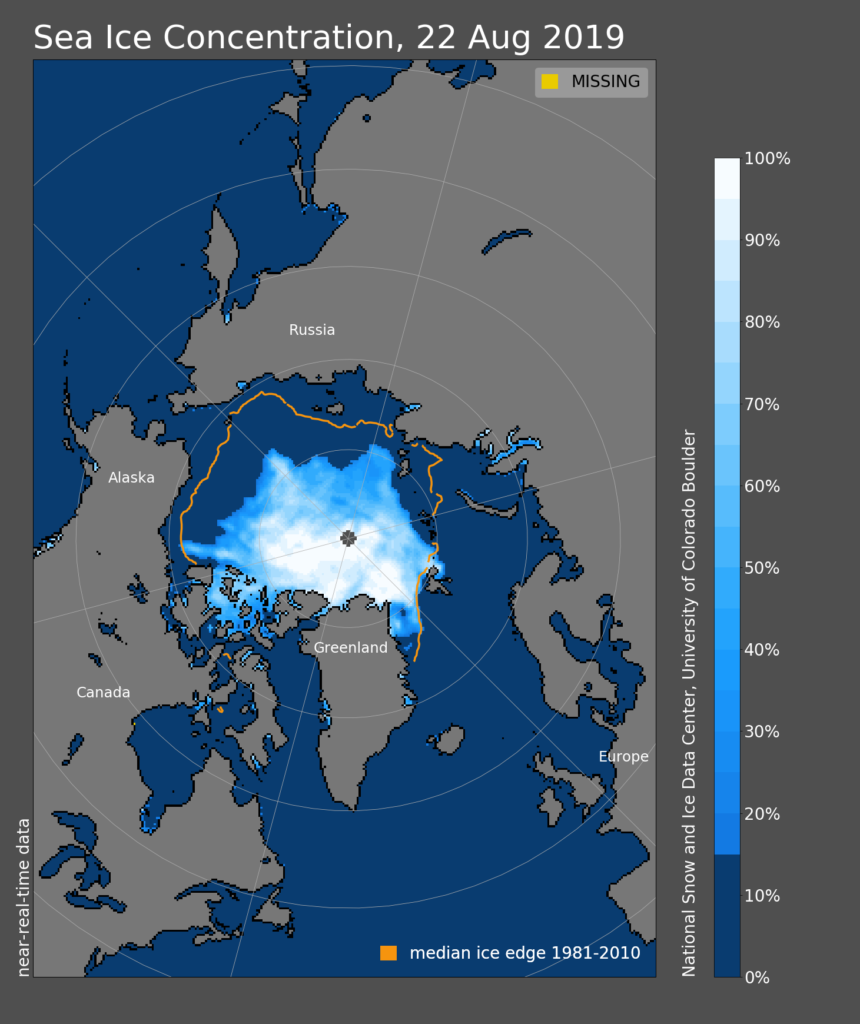 Friday
We have a mixed bag of weather coming at us over the nect few days as a weak bit of rain spreads over the Island the morning mostly centered on the Duncan/Cowichan area. (Which is not all bad).
Here is the current radar:
The clouds should start to clear later this morning and we should end up with some sun this afternoon and pleasant temperatures.
Saturday similar mix.
There could be some showers overnight Friday and those will continue a little into Saturday morning especially along the hills and maybe a little on the east side as you can see below.
The clouds should clear by noon and Saturday afternoon and evening should be very nice indeed.
Sunday Sun
On Sunday the sun should return in full and we should get back into the high twenties for a high. Not bad for the penultimate weekend of summer break!
The Arctic won't set a record this year.
I'm trying not to think about the willful destruction for profit (National Geographic article here) of the Amazon currently taking place. Or Alaska… which is burning up all by itself.
In less-bad news, the Arctic melt season appears to have broken away from hugging the 2012 trend that saw it bottom out at a record low that year.
This 'good' news should be tempered by the fact the trend is, way, WAY below the average and standard deviations (iow, it ain't good) and it is quite likely that September 2019 will be the second lowest minimum sea ice amount on record and will definitely continue the trend toward zero (currently mathematically trending to occur between 2025 and 2035).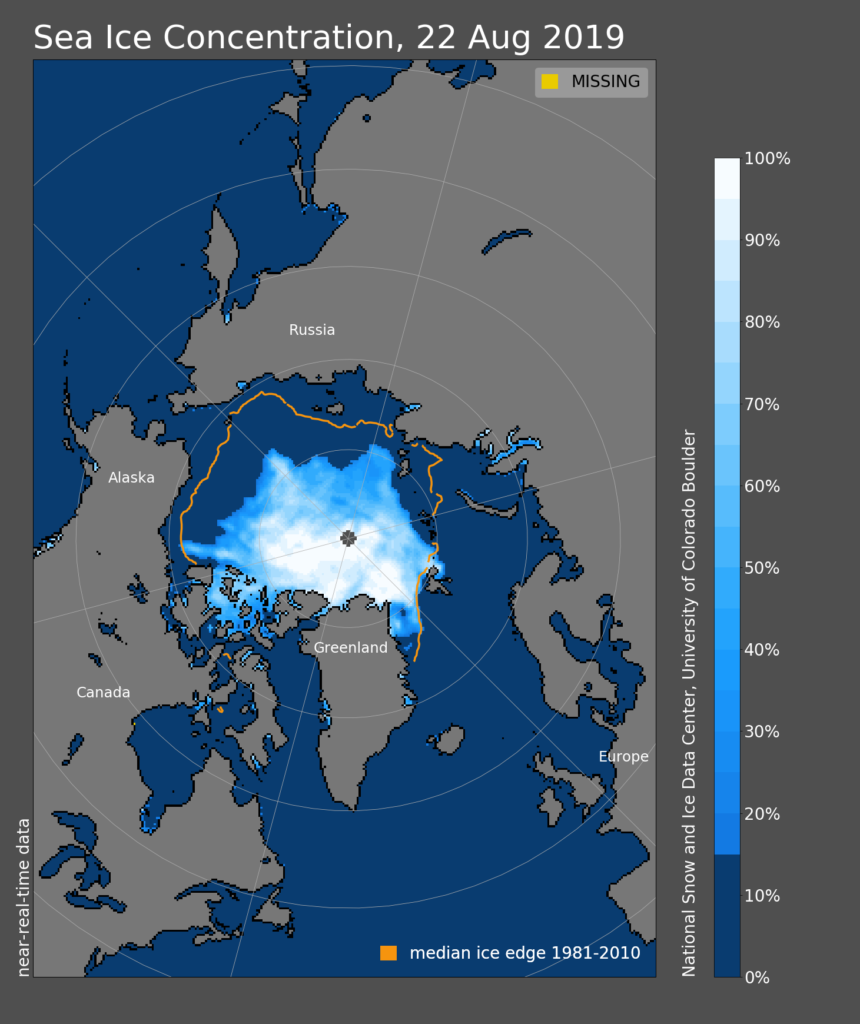 The Climate Emergency marches on.