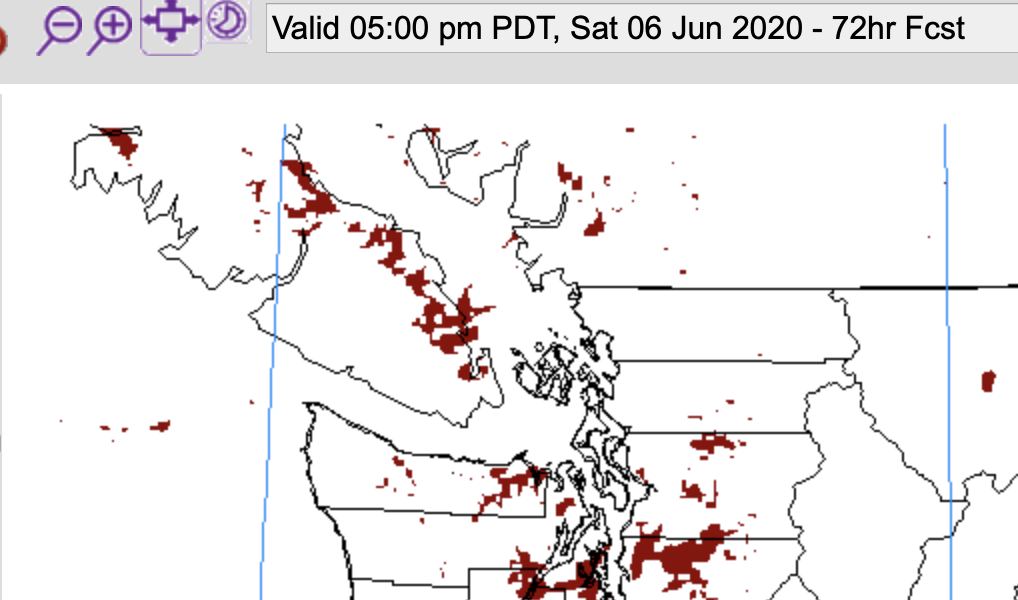 Starts Thursday Afternoon.
Here's the forecast for this morning between 8-11AM.
The radar doesn't show any moisture in the area yet, but it will likely pop up soon.
Showers won't last long in the low lands as most of the moisture will pull back up into the hills by the afternoon. We should see sunshine on and off all day.
Same for Friday, Saturday plus risk of thunder.
Expect the same kind of unsettled pattern for the next few days.
Showers return 11AM-2PM Friday (above) and linger into the evening. (Below)
Things get more intense on Saturday with widespread rain starting in the morning and lasting through the afternoon.
Those look like they could be convective so perhaps a chance of thunderstorms in the evening of Friday on the East Coast of the Island.
Chance of Thundershowers increasing through T/F/S.
We don't often get Thunderstorms… we might get some in the next few days. The chances seem to increase as we move through the next few days.
The little red marks below are areas of more energy conducive to creating thunderstorms.
Thursday afternoon (11-2):
Friday Afternoon (2-5 and 5-8):
Saturday Evening (5-8):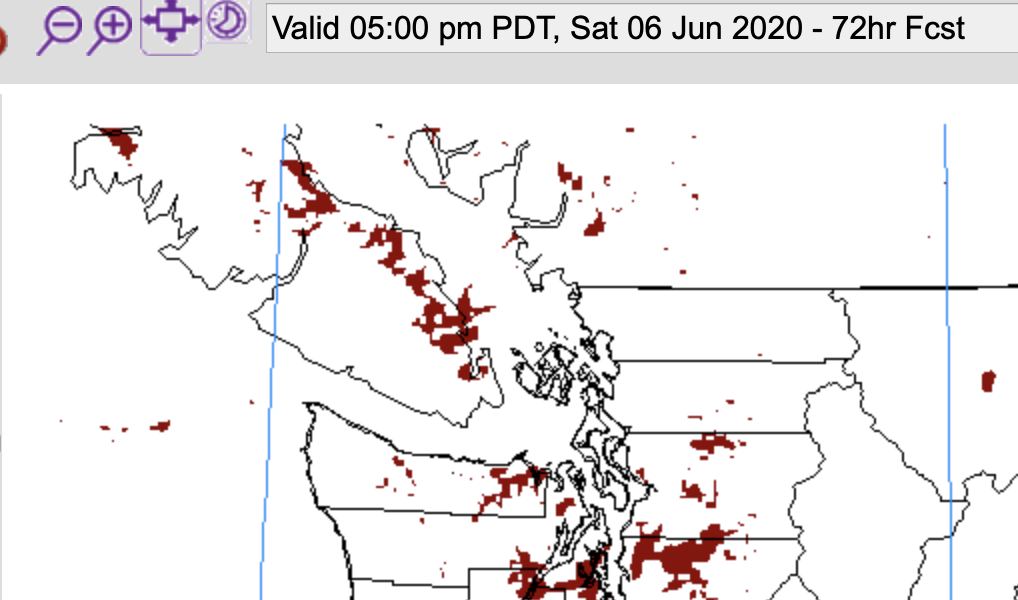 Saturday looks like a bit of a party!
We'll see if that forecast holds.
Happy Thursday!