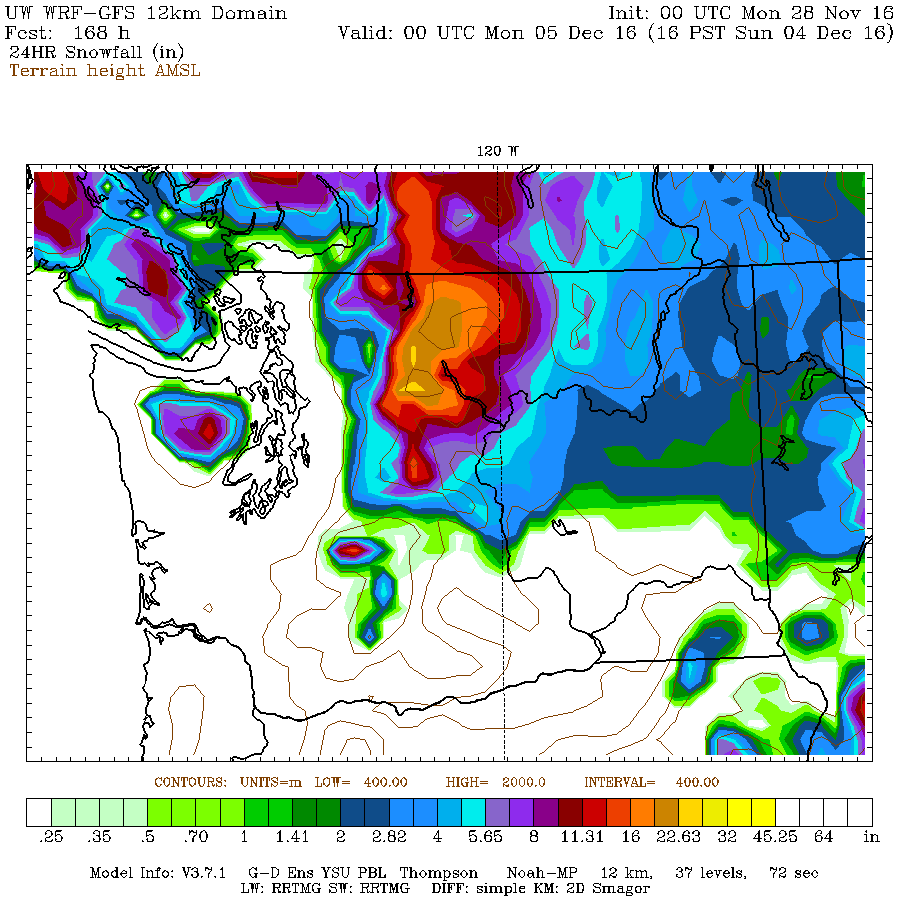 Monday and Tuesday will stay mostly dry but there will be a chance of showers both days from some unsettled weather lingering around.
The next major system will pass through starting Wednesday night around 7-10PM.
Temperatures are consistently hovering below 4ºC so that means if it rains particularly hard, the rain can shift to sleet and you can expect some snow on the Hump and protected inland sections like we had in Coombs and Whiskey Creek this weekend.
Sunday Snow
Our first real good crack at some low-level snow looks like it is coming on Sunday, December 4th.
Here is the current *low* resolution map for between Saturday 4PM and Sunday 4PM.
We can see up to 4 inches (10cm) falling on the low lying areas in that time.  By the looks of this map it seems focused mostly on the East side of the Island which might indicate an "outflow" event.
The Wind maps also support the idea of strong NorthWesterlies on the outer coast and easterly outflows on the east coast starting on Sunday.  This pattern often delivers heavy snow to the Cowichan, Nanaimo, Parksville and Courtenay areas.
However, take all of it with a grain of salt at this point since this is at the furthest end of the forecast.  If it still says this on Wednesday then we can start to get a little more excited.