The final days of summer (Fall Equinox is at 6:54PM PDT Saturday Sept 22) are going to be wet and blustery. The eastern sky is bright red this morning in Parksville as I wait for my bus to VIU. Like the old sailors rhyme says… this is a signal of stormy weather to come.  Continue reading below for details on when to expect the rains and wind to come.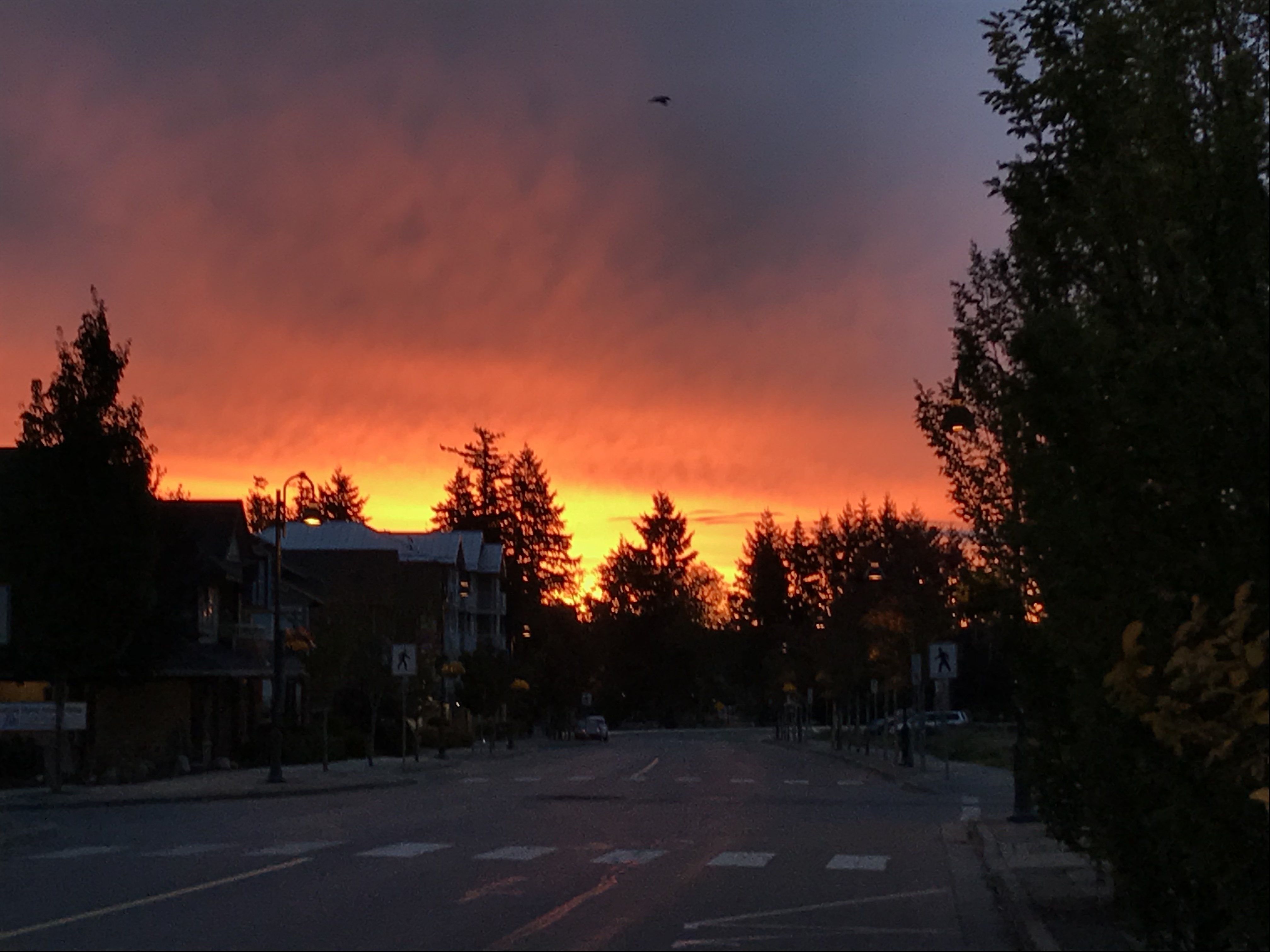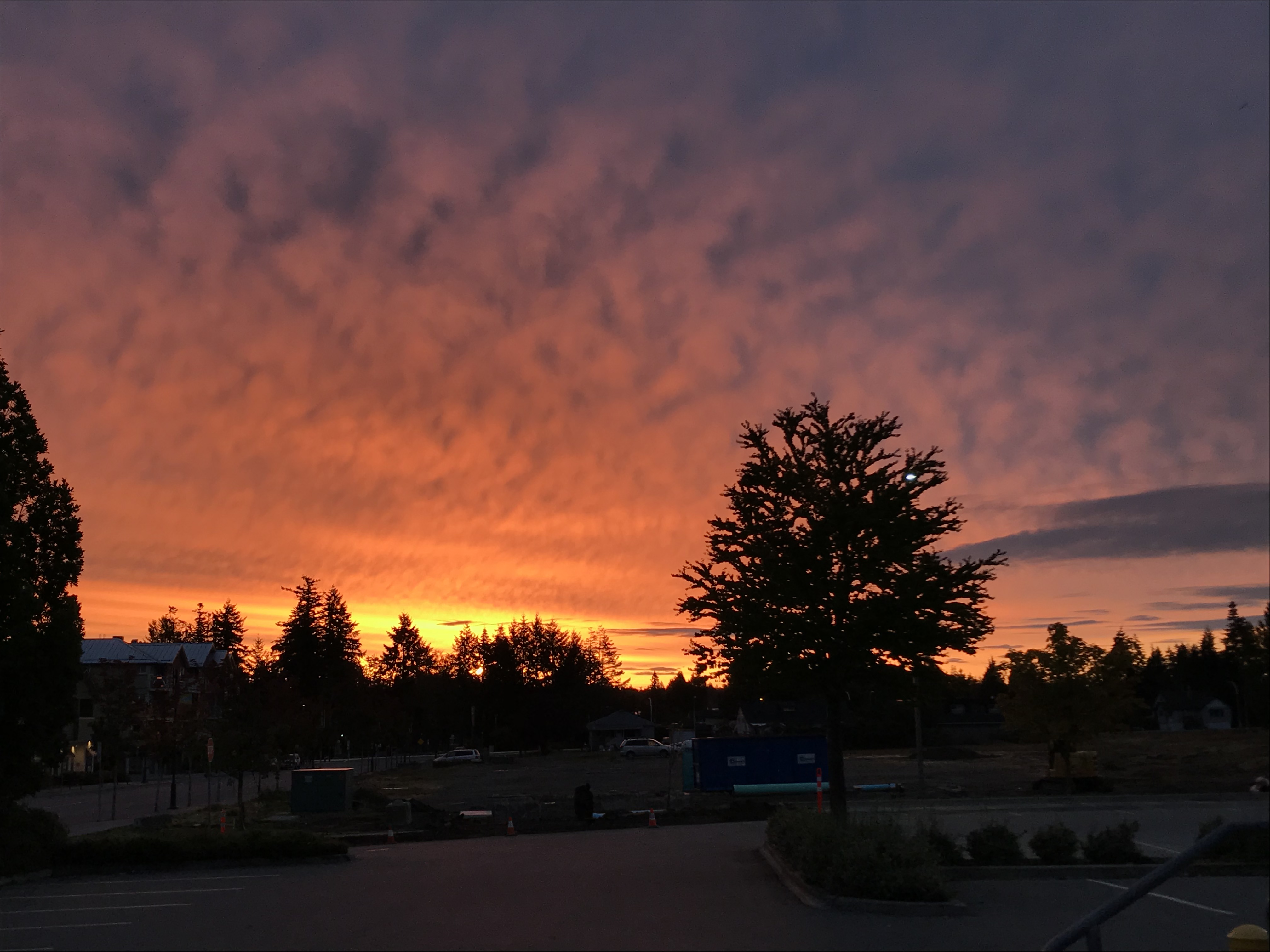 The first of two systems, you can see the first and the gap, and the second in the image below, will arrive on the West Coast around 11AM.
Rain will spread over the Island in the 11AM-2PM timeframe.
The hourly picture below is representative of how hard it might rain.  It looks steady at about 2mm per hour from 3PM to 9PM. That should add up to about 20-25mm for that period.
We should get a short break but the 2nd system will follow close behind overnight on Thursday bringing wind and stronger rain in the wee hours of Friday.
The UWash model predicts heavy rain in the 2-3AM timeframe. We could receive 16mm (blue) in that hour alone. More than we had all summer!
There are also fairly strong winds predicted for Georgia Strait up to about 7AM, so there may be waits or cancellations on some ferry routes. Check with BC Ferries if you are expecting to catch a boat particularly to/from Horseshoe Bay or Powell River.
Showers will become spotty through the morning on Friday but there will be rain through the whole day with a little more intense rain likely in the afternoon and evening.
Finally, we will get another shot of intense rain, 10mm in an hour is possible, around midnight on Friday/Saturday. Then the systems will move through and the skies should lighten for sunrise on Saturday.
We will spend Saturday drying out before returning to Sunny weather for the first day of Autumn on Sunday!
That is your Thursday update. Have a great day!