Rainy start to Fall GoByBike Weeks (Oct 16-29) – Webcam – Eclipse Timelapse – Air Quality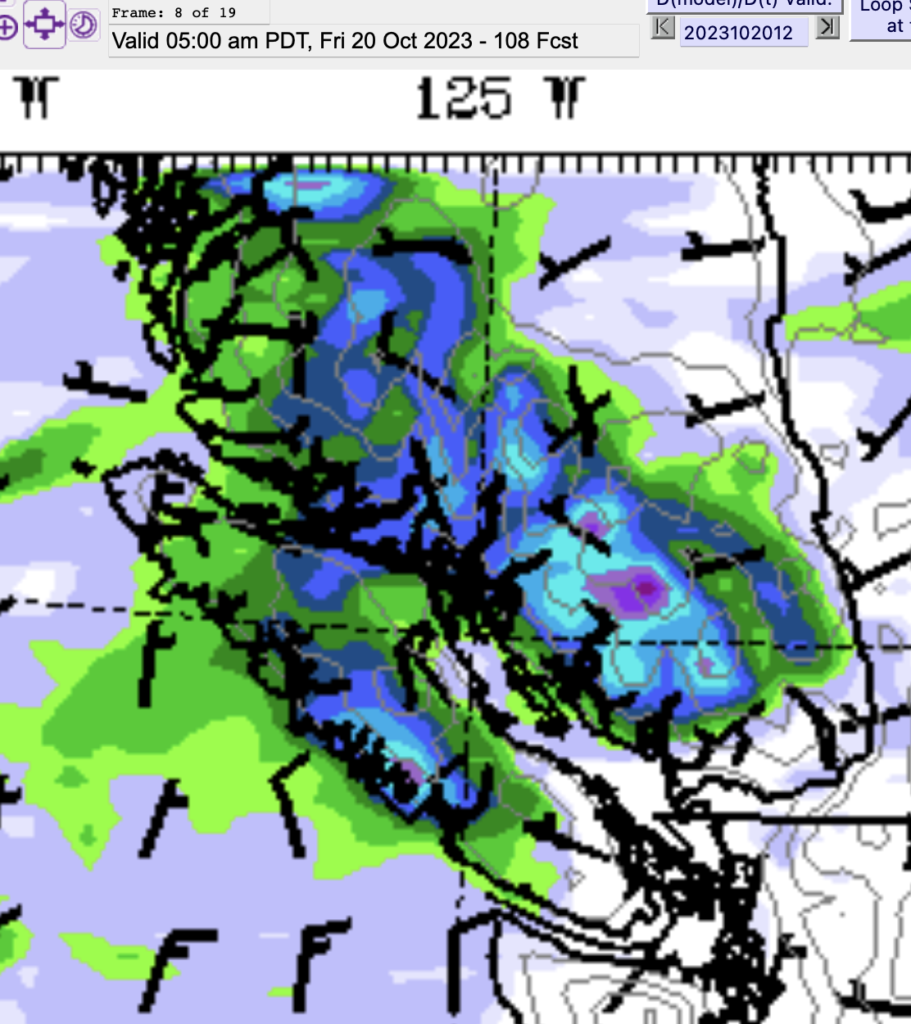 Monday Wet All Day – Drying out Thursday
Well, if you're looking to participate in the Fall GoByBike week then I hope you have your rain gear! (full disclosure: I'm on the Board of GBBBC :))
We have already recorded nearly 8mm of rain as I type this this morning. The rain should continue throughout the morning and then start to break up after noon, but the potential for heavy scattered showers will continue all day and into the night.
Tuesday Dry start
If you're looking for a dry window for your bike ride, Tuesday morning looks *almost* dry! Drizzle/rain should begin around 10AM, give or take an hour. The ride home will be wet though as rain intensifies through the day on Tuesday and into the night. Though if you're on the South Island, you might be mostly spared.
Wednesday – Heavy Morning – then clearing
There is some intense rain predicted for Wednesday morning.
Thankfully, at least with the current forecast, the majority will fall on the West Coast and we might dry out in Port Alberni in the afternoon. The rest of the East and South Island aren't expected to get any rain at all on Wednesday. We'll see if this forecast holds.
Thursday rain lightens up – Friday nice.
Rain will linger on the mid-Island on Thursday and be most intense on the north Island. East and South should stay dry while Port Alberni will have showers off and on through the day. It should be OK to ride a bike in at least. 🙂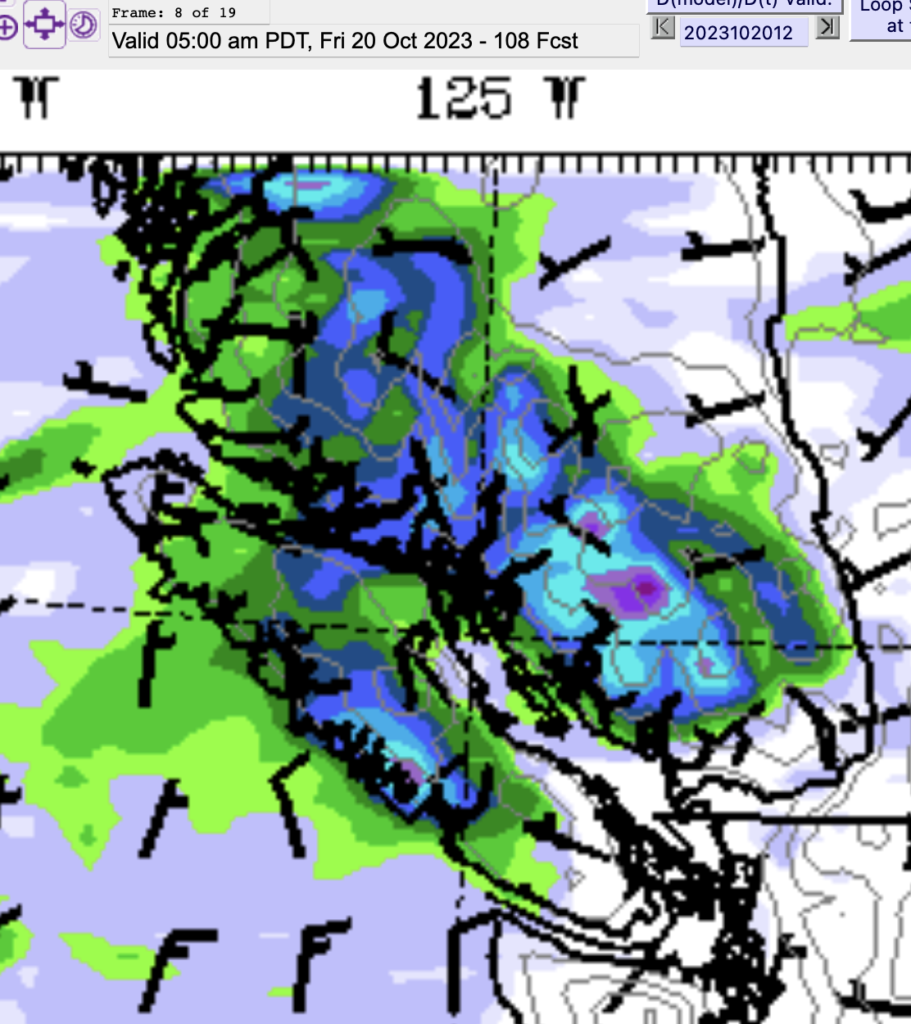 Friday looks quite nice as does the weekend but then there is next Monday….
next Monday might be interesting…
It is currently expected to move into Washington and Oregon and mostly miss us, but worth keeping an eye on…
Webcam Working the bugs out
I've been having fun getting the Webcam up and running and have worked out a few bugs in the code that made the timelapse. I'm looking forward to improving it more! Note: There is no audio, I have the embedded link muted, but if you go to the Youtube Page it might have the audio on by default. Don't hesitate to mute it if it's making weird sounds. 🙂
Timelapse of the Eclipse
Well, try as we might, the fog and clouds just didn't cooperate with us on Saturday to see the Eclipse here, but I made a timelapse of the event anyway. It was a dramatic sky, and there were tons of other places that got amazing photos and videos.
Air Quality
Finally, I thought I would mention the poor air quality we have had of late. This is due to wood smoke from people's wood stoves. Please, if you have a wood stove, make sure you are always burning clean, dry wood and if you have an old (pre 2000s) stove, look into an efficient and clean burning replacement. It only takes one old burner to make unsafe air quality for the whole neighbourhood. We are headed into "inversion season", so the smoke really sticks in the Valley. After a summer of wildfire smoke, it's crazy we hardly get a break from the bad air quality.