Rainfall Warning – Threat of more Flooding continues – Comparing to 2014 and 2015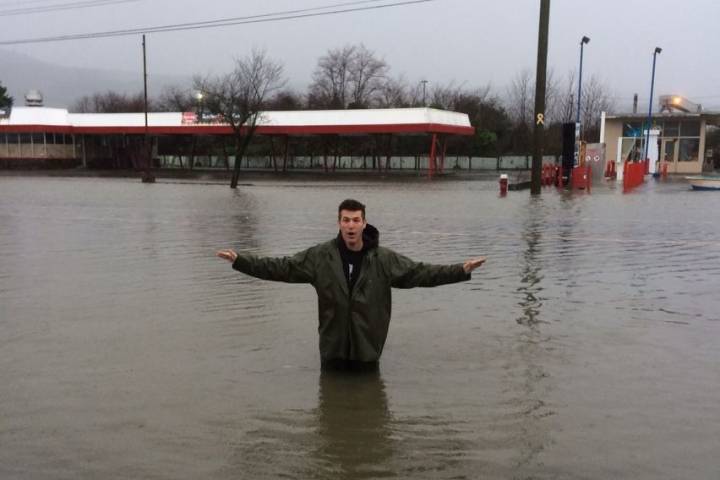 We are back into the rain this morning.  The high res forecast shows up to 30mm is expected between 4AM Monday – 4AM Tuesday in the Valley with up to 60mm falling in the Beauforts and Sproat Lake and over 100mm-150mm in the mountains to the West and NorthWest.
I think it is already a little on the dry side though as it is rain pretty hard here in Nanaimo.  VIU has already received 12mm of rain even though the model only predicted a max of 8mm for the entire day so expect this picture to change a little with the morning forecast.
The same rain total patter is expected on Tuesday with 30mm in the valley and 60-100mm in the mountains.  This will all feed into the lakes and rivers.
We should get a break on Wednesday, which is good. Hopefully the river levels will start to go down before the 9ft tide on Wednesday afternoon.
Speaking of which… I was at Stamp Falls Provincial Park on Sunday testing out my new Giroptic 360º camera.  If you look at the video below on your iPhone/Samsung or iPad you should be able to see it in '360º VR'.
Amazing water levels!  Stay tuned to the Alberniweather Youtube Channel to see more.
Comparing to 2014 and 2015 events.
This is not the first time that we have had our river areas flooded.  The first and worst time in living memory was on December 10 2014. When both the City of Port Alberni and the Tseshaht First Nation were heavily hit.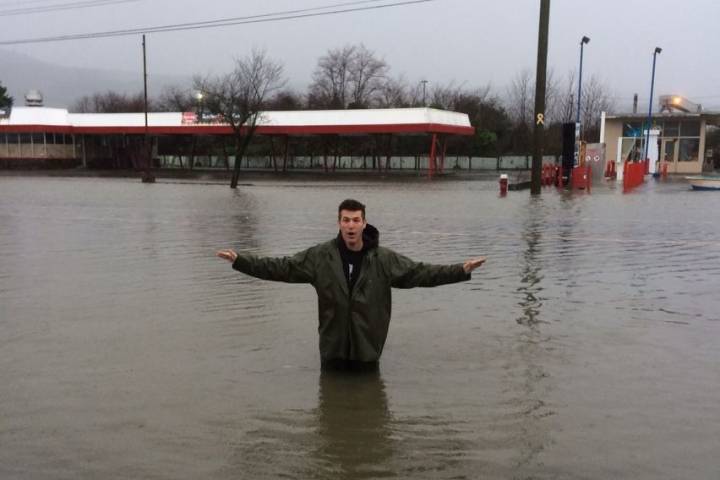 Then again almost exactly a year later on December 7 2015 the river overshot its banks and threatened Tseshaht territory again.
And now here we are again… but instead of December, it is barely the beginning of November.  So lets compare the three events.
Rain Storm totals at Alberniweather December 2014
04     8.1
05     32.0
06     13.7
07     11.2
08     95.5
09    121.4
10    133.9
11     27.2
Total 443 mm
Rain Storm totals December 2015
01     27.2
02     22.6
03     38.9
04     16.0
05     66.3
06     32.0
07     6.1
Total: 209.1 mm
Rain Storm totals November 2016
01     25.4
02    74.2 
03    18.3 
04     27.9 
05    15.7 
06    11.9
Total: 171.4 mm
So we can see that we are approaching the 2015 totals and may have surpassed them now but we have not received anywhere near what we did in 2014 and we are not expected to see that amount over the next few days.  So hopefully that means we should not see major flooding like 2014.  Mother Nature can always throw you a curve ball though!
Happy Monday!