Rain on cue ending soon. Welcome news for Koksilah river fish.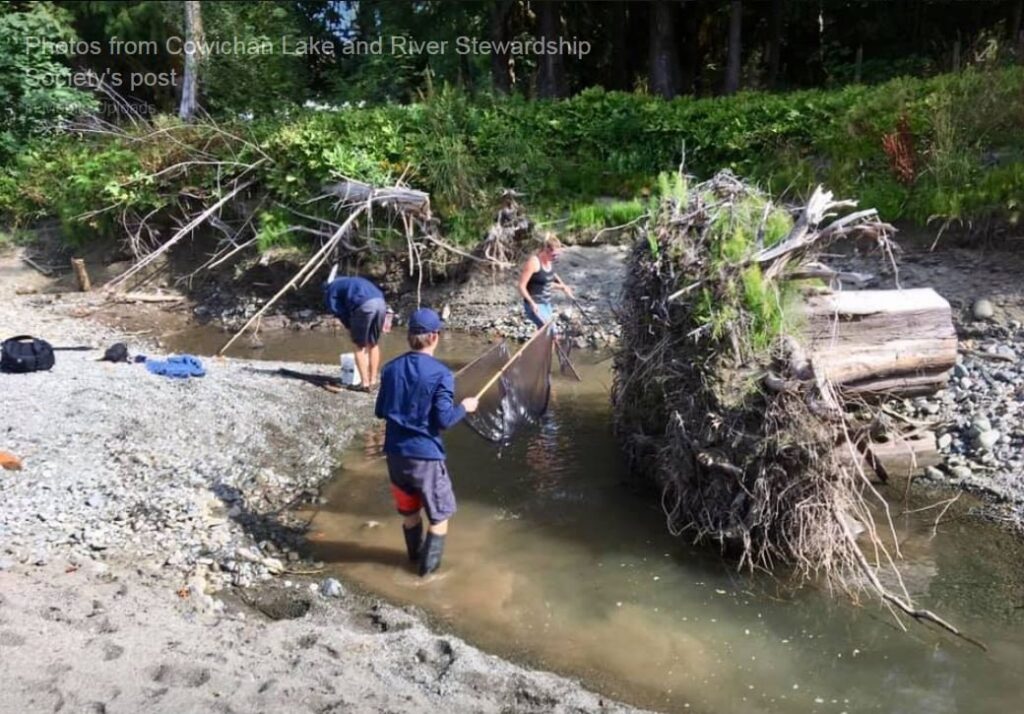 The model predicted last night that a band of showers would move through Port Alberni in the 6-7AM hour and indeed it has been raining since about 4:30AM.
The rain should end before 10AM this morning in Port Alberni and a little later the further south you go on the Island.
We should see the sun again on Thursday and temperatures up into the 26-28°C range.
Loon Lake Fire contained
The Loon Lake Road fire was declared contained Tuesday afternoon. Big thanks to everyone who made that happen! The rain today should hopefully help out a bunch too.
Koksilah River Fish rescue in progress, water use severely restricted. Amazing volunteers move fish manually.
In an unprecedented step and clear indicator of an emergency after years of climate change induced drought, agricultural and other users are banned from drawing water from the Koksilah river or connected wells in Cowichan.
We knew as early as March that the winter drought was causing unprecedented low water levels in Island lakes and rivers. Now, even after a relatively mild summer temperature-wise, the drought has largely continued.
Some incredible volunteers are moving fish out of the last ponds in the dry creek and river beds so that they can survive elsewhere in the system. Pictures are from the Cowichan Lake and River Stewardship Society FB page.
Thank you to these amazing volunteers with the Cowichan Lake and River Stewardship Society! You can see more of their activity here.