Rain is coming, but big differences in amounts! Fall begins tonight.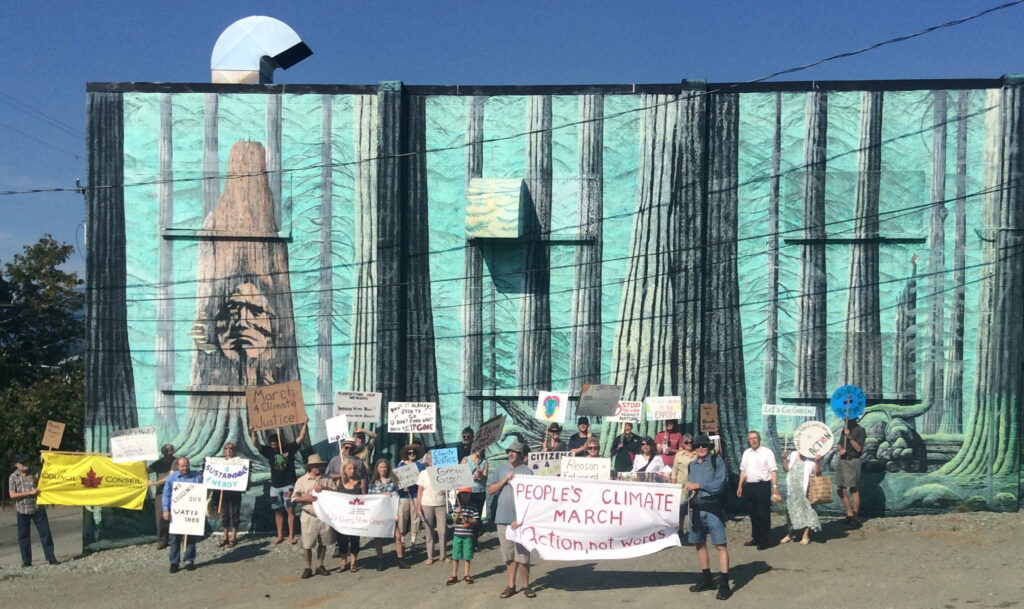 I hope everyone enjoyed the last full day of summer yesterday. We broke another short term heat record! We officiall reached 28.7°C at the Airport. The record at the Airport station was 28.5°C set on September 21, 1999. It was a couple degrees shy of an all time record.
First… Welcome back Kids!
My daughter is super excited to finally be back at school. I hope your kids are too. I know lots of parents that are! :). And thank you teachers for your sacrifice. It has been a hard summer for all.
Here comes Fall! And the Rain and the Uncertainty!
It was a perfect sunny day to have a climate change rally yesterday. It was very ni to see
Thank
Fall officially begins at 7:29PM our time tonight,. And it looks like it might be quite the shift from our dry and relatively calm and pleasant summer.
That said, we have some pretty dramatic differences in our forecasts. Environment Canada this morning has said to expect 50-70mm on Tuesday and showers every day all week. However the UWash models show much less rain scattered throughout the week.
Case in point:
The Canadian Ensemble Model, available at Spotx.com, which should be helping to inform the EC forecast, predicts 100mm of rain to fall by Friday the 26th. Check out the right-most column below for precipitation. You'll see a big jump for tomorrow of around 50mm in 24 hours.

.
However, the UWash GFS model says to expect only up to 30mm (1.28in on their scale in green), through Thursday 5AM.

So what I will do is report the University of Washington model results and then we can see which service, EC/CMC or UWash/GFS comes out on top.
According to UWash, The rain will begin this morning before 11AM.

The strongest rain actually looks to be on the east coast. But we look to get up to 8mm by tomorrow morning (5AM). Nanaimo and Parksville are in line for up to 30mm. In fact, it's raining here in Nanaimo as I type waiting for the bus. 🙂

Don't worry though we will get our share tomorrow (Tuesday) night. It will be mostly dry through the day Tuesday but by Tuesday evening the rain laden clouds should roll in again. This time the rain will be more focused on us starting between 5-8PM with around 2mm

The biggest pulse of rain will come late. By 5AM Wednesday the UW model predicts we will have 16mm accumulated over the past 24hrs.

Great Day for a Climate Protest.
It was a beautiful day for a rally! Thanks to everyone for coming out. There were 300,000-400,000 people that marched in New York.


We can only hope it will make a difference in our political and economic direction. We have the solutions. We just need the big guns to commit to making it happen. There was a great bunch of reports and discussion on the National last night. Here's hoping the leaders gathering in New York tomorrow will put us on the right path.