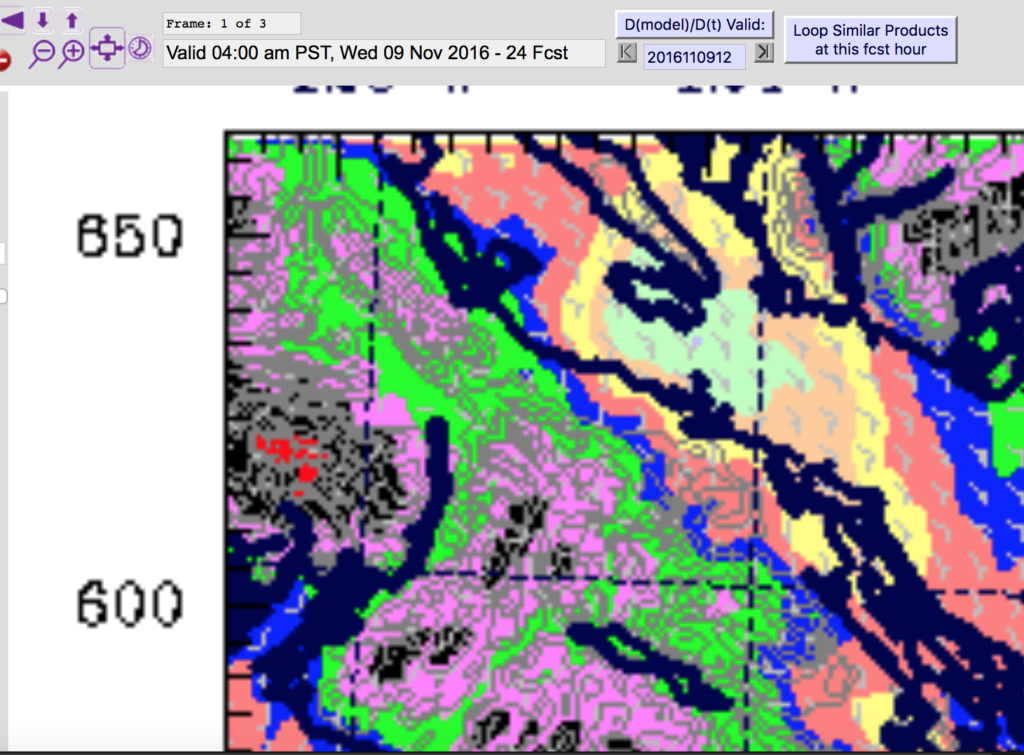 Rainfall warning continued:
Rainfall warning continued for:
Inland Vancouver Island, B.C. (081500)

Current details:
Rain, at times heavy, continues. The ground, already near saturation, has little ability to absorb further rainfall.

An intense frontal system stalled across northern Vancouver Island will continue to stream copious rainfall onto northern and central sections of the Island.

The Strathcona Park and Gold River areas can expect additional amounts near 60 mm before the rain eases tonight.

Near Port Alberni, the front has shifted northwards allowing for the heavy rain to ease. However, the front will push southwards this afternoon bringing back the heavy rain. Additional amounts of 40 to 50 mm are expected before the front finally pushes south of the area tonight.

Heavy downpours can cause flash floods and water pooling on roads. Localized flooding in low-lying areas is possible.

Watch for possible washouts near rivers, creeks and culverts.
Short update:
The daytime models are done and they say we should expect another 24 hours between Tuesday and Wednesday morning of up to 30mm.  Most of that is going to fall tonight before 7AM.
The good news is that Wednesday looks bone dry!
But don't get used to it.  Thursday and Friday, we're back into the rain!
Happy Tuesday!