Power Outage Thursday – Rain Thursday night – Dry Weekend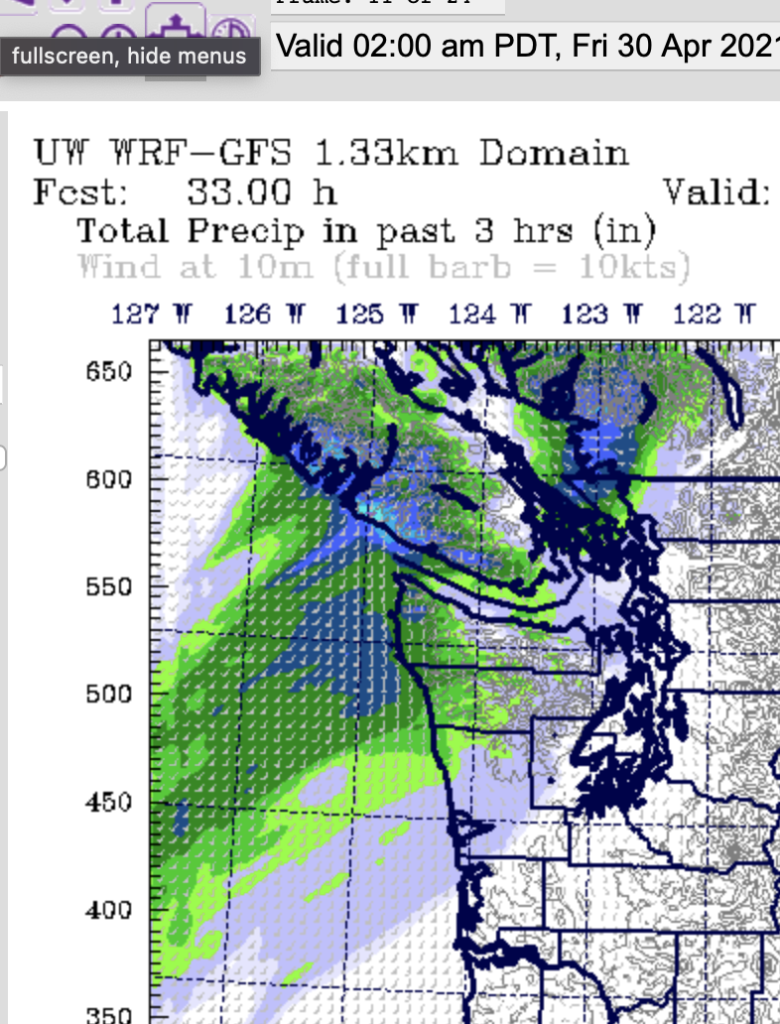 Planned Power Outage will take weather station offline
BC Hydro has a planned power outage for my area today between 9AM and 4PM so my weather station, including the air monitor, will not be sending updates to the website in that time. It should hopefully be back up before 4PM but we'll see.
Rain Thursday night
A weak system will move down the Island this evening and deliver rain to our area tonight.
By sunrise the rain should be tapering off and the rest of the day Friday will just have some scattered showers.
Dry weekend, moisture returns early next week.
The good news is we should dry out completely and have a fairly pleasant weekend. The next chance for rain will not come until Monday morning or afternoon but it also looks pretty weak so I wouldn't worry too much about getting soaked.
Some more rain is predicted this time next week but we'll see if that validates as we get closer.
Have a wonderful Thursday!