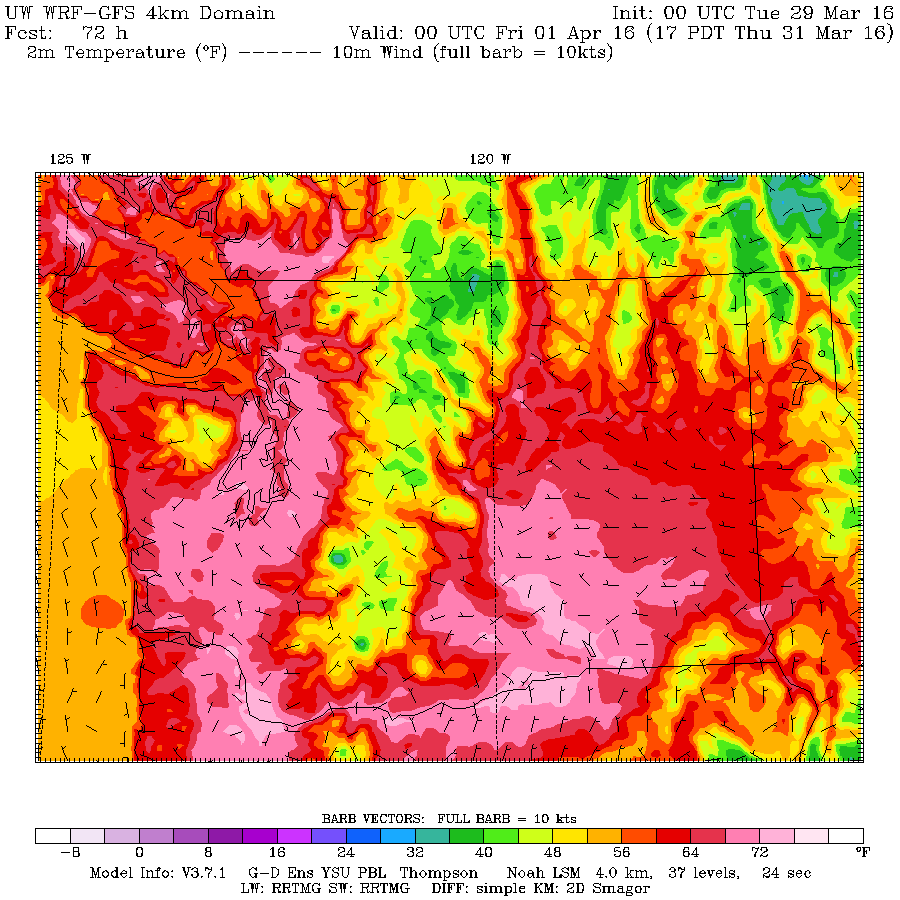 The forecast can't get much better than this.
There is no hint of precipitation until Saturday and Sunday.  Until then, it is clear sailing.  Our normals for this time of year are in the 15.8ºC range.  The extreme highs at the Airport for the last three days of March are 20.7ºC, 19.9ºC and 22.7ºC.  We definitely have a shot at the first two.
Below are the images for the high afternoon temperatures from today through Saturday.  The heat peaks on Thursday with temperatures possibly up to 24º C (76º F) and then it breaks on Saturday with more a normal high up to 11ºC.
The evenings and mornings will be cool with possible frost in low lying areas.  We got down to 0.78º C this morning.
New Ditidaht/Nitinat Lake Weather Station
The folks at islandweather.ca just installed a new weather station at the Ditidaht elementary school!  This provides a window into a very unique little spot on Vancouver Island weather wise and will no doubt come in handy for the wind enthusiasts that frequent the area.
You can see its little dot at the head of Nitinat lake halfway between Port Alberni and Port Renfrew. Click the image to go to the weather station page itself.
Have a great 2nd week of Spring Break!