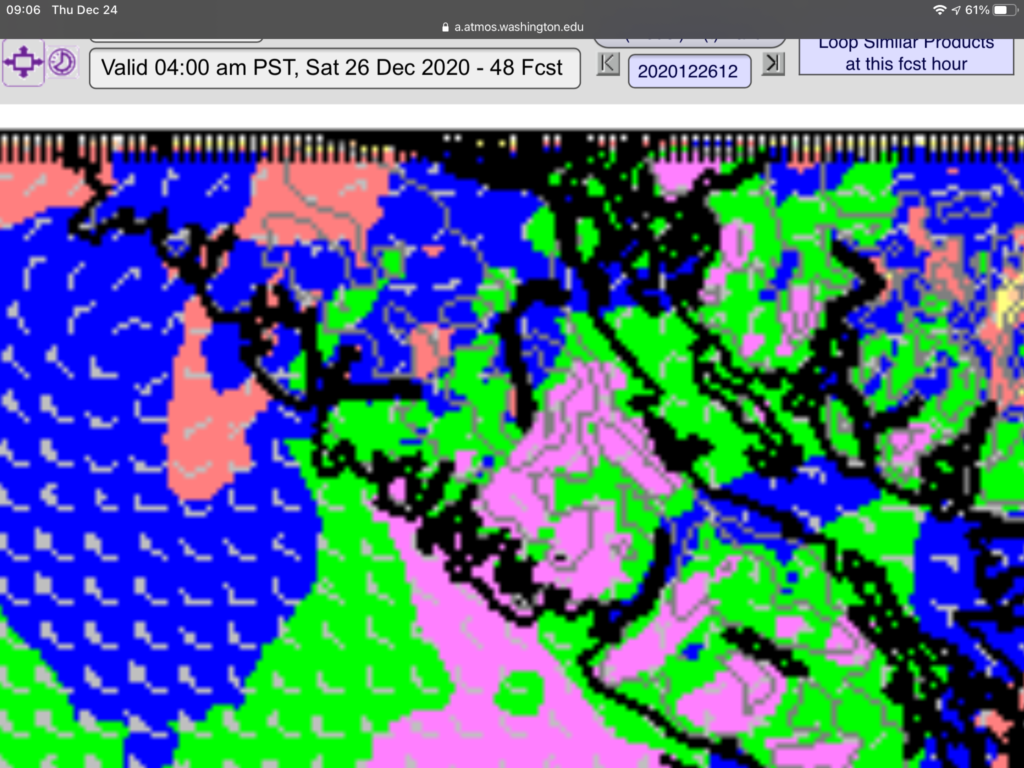 System hits the Island early Christmas Morning
As you can see above the rain will sweep over the Island in the 1-4AM period and most regions should see precipitation before 7AM.
We could see Snow, briefly, for Christmas.
If we retain some low level cold air, especially in the Valleys, this may start as showers, then switch to flurries or wet snow, but this is a very warm system so it will switch back to rain eventually.
Expect a 24 hour total of up to 30mm from 4-4AM Friday-Saturday in Port Alberni. 60mm on the west coast. 16mm-30mm on the east and south side of the Island.
Wind may also be a factor on Saturday as a low moves over the extreme South Island or north Washington state but mostly it should just be warm and wet until Sunday.
Christmas Lights Updates
We went out to McLean Mill last night. It was very nicely lit up and the fog made for a neat effect. (But so much for the Great Conjunction:)). We wandered around town for a bit admiring the lights.
I updated the map again, hope you enjoy it. www.Alberniweather.ca/christmaslights
MERRY CHRISTMAS!! 🙂
Stay safe and have a wonderful holiday. 🙂