Port Alberni? There's an App for that! And… Signing off for a couple weeks.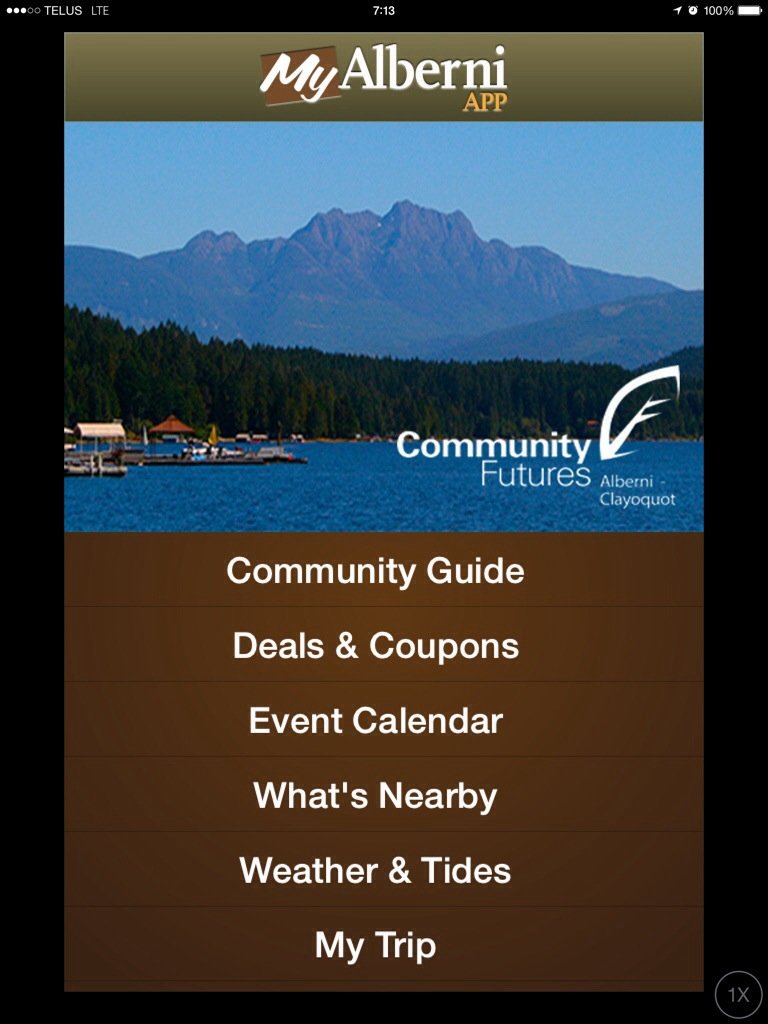 I'm headed to Niagara-On-The-Lake, Ontario for a family reunion, my Grandma Neufeld's 90th birthday, a brother-in-law's wedding, and general fun times with kids and family. So while I'm away I won't be able to post much, if at all. You're on your own until I return July 11th! I'm thinking though that after this week, the weather is going to smarten right up and you will be in for sun. I hope so! 🙂
One last thing: I was recently approached by a group developing an App for Port Alberni called MyAlberni App. Just click the image to go download it!
There is all sorts of information that will be included on it useful for both residents and visitors. They even showed me a new augmented reality way-finding feature that blew me away! I'm very excited and honoured that they are going to be using data from Alberniweather for the weather information in the app.
So Please go download it, this is a local crew of developers from right here in Port Alberni. They have been working on it for over a year and are now launching and will be adding features and updates to it heavily over the summer.
Share it with your friends too!
Have a wonderful couple weeks without me. I will still be checking in to see if anything interesting is happening while I'm gone. And I might post from Ontario if there is interesting weather while I'm there. Hopefully the computer and system and webcams all behave over the time I'm gone. I tried to tell the cats how to restart the system, but they just stared at me and walked away.
Cheers,
Chris