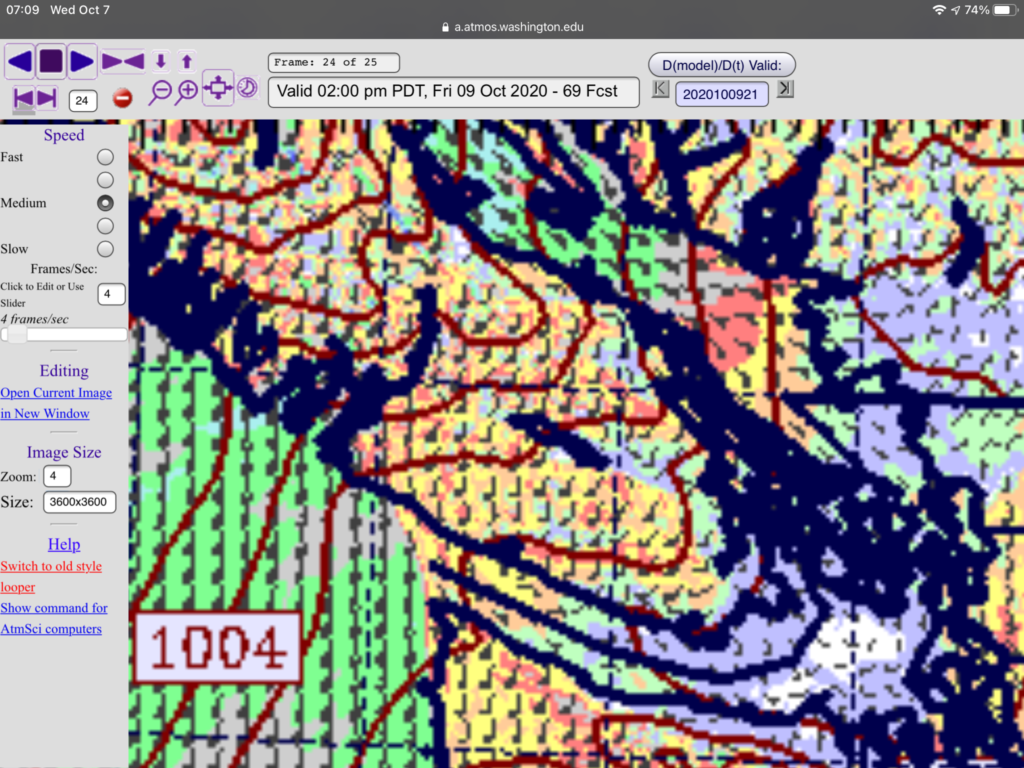 Another foggy but pleasant Wednesday
We wake up to fog again today but it should lift around noon and we should have another nice warm and dry day before the clouds come tonight,
Thursday showers.
The first sweep of rain will come Thursday. Expect the rain to start in the 11AM hour according to the forecast below.
It should last for a few hours as it sweeps south down the Island.
It is out of the Alberni Valley before 2PM according to this image.
Friday morning rain and wind
A more significant rain system engulfs the Island Friday morning.
As you can see from the progression above, we have fairly signficant rain. Also notice the wind barbs in the Salish Sea get intense particularly around mid morning and build to a peak in the 11AM-2PM period with gusts to 35knot (65kph) from the South on the West Coast and SouthEast in northern parts of the Strait of Georgia.
The front should pass by mid afternoon Friday but rain will linger all night Friday uniting early Saturday before we get a break through the day on Saturday.
More rain Sunday and Monday!