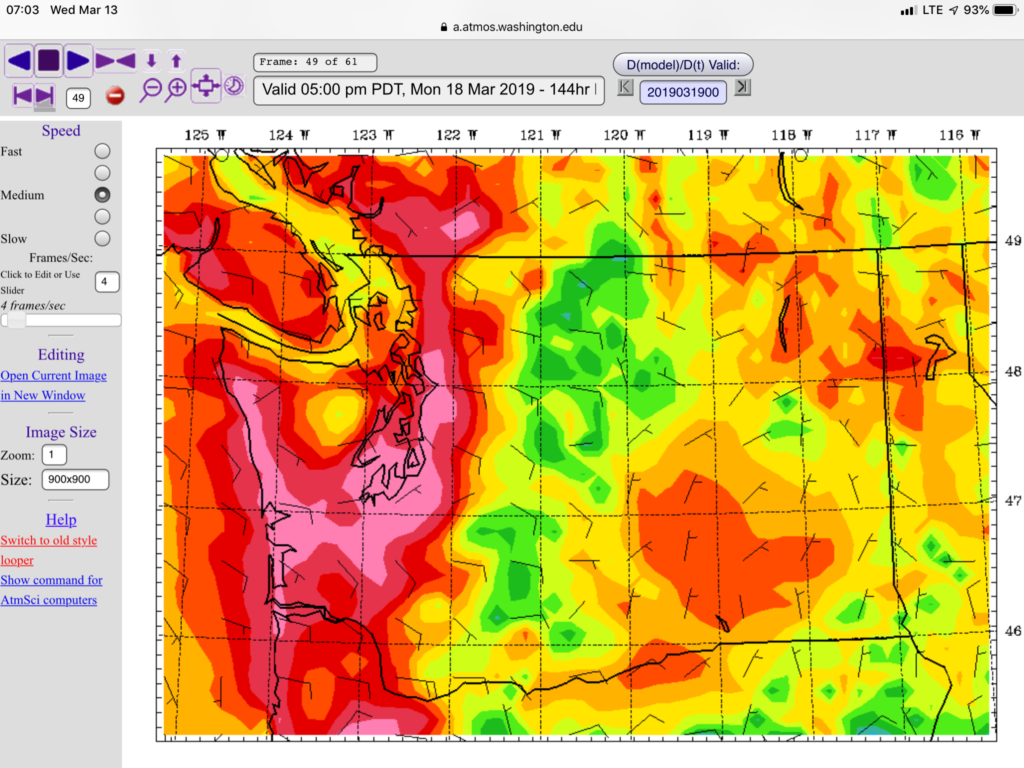 The week after the time change marches on and I don't feel any more rested than I did Monday morning. The dog is still looking at me with half closed eyes when I get up at 4:30 (to her brain) wondering why the heck I am up an hour earlier and is she supposed to get up to.
The good news is it will stay sunny and warm today before clouding over in the afternoon. On Thursday we can expect mostly cloudy skies with a chance of showers in Port Alberni starting between 5-8AM (before then for the West Coast.)
The vast majority of the rain will stick to the West Coast with only the odd shower reaching into Port Alberni, Courtenay and Cowichan through the afternoon. The east side from Parksville down and Victoria remains dry.
The showers taper off and pull back north after Midnight Friday.
We will stay cloudy Friday and Saturday but watch out… we might be in for a big warmup starting Sunday! Check out the temperature maps for the afternoons of Sunday, Monday and Tuesday. Areas in the Fraser Valley could hit 20°C??
There are areas of 68-72°F/19-22°C temperatures all over Puget Sound and reaching into the Fraser Valley. The model has us up to 17°C in Port Alberni and the south Island. We'll see! It will definitely feel like spring but it might not help the drought situation.