Patchy Showers Wednesday noon. Thursday afternoon showers. Friday nice.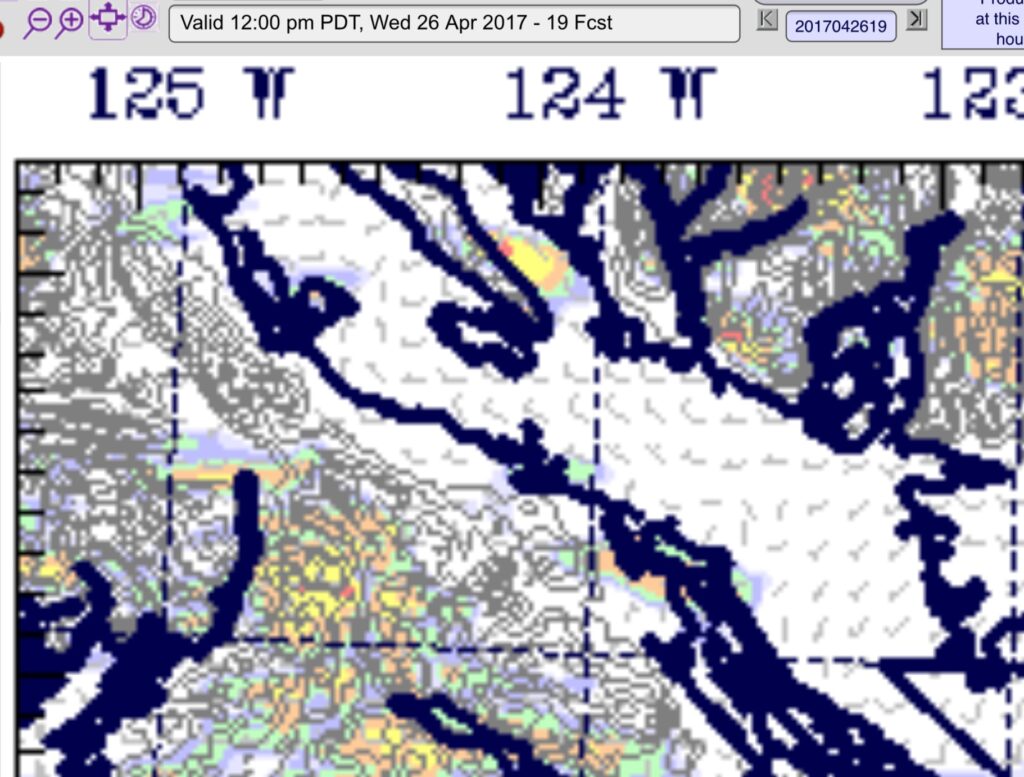 The typical spring weather will continue with threats of showers and rain over the next day or two but that threat does seem to be waning.
The model shows a strong band of showes in the 11AM-Noon hour affecting Port Alberni.
And then anogher shower in the 4-5PM hour.
Other than that there are patchy showers spread across the Island for the next few days but nothing serious. Expect Showers again on Thursday afternoon but Friday looks dry and warm.  Saturday will see a bit more showers.
Just make sure you pack an umbrella or a jacket plus your sunglasses if you are out and about so you are ready for anything.