Overnight snow threat for east coast remains.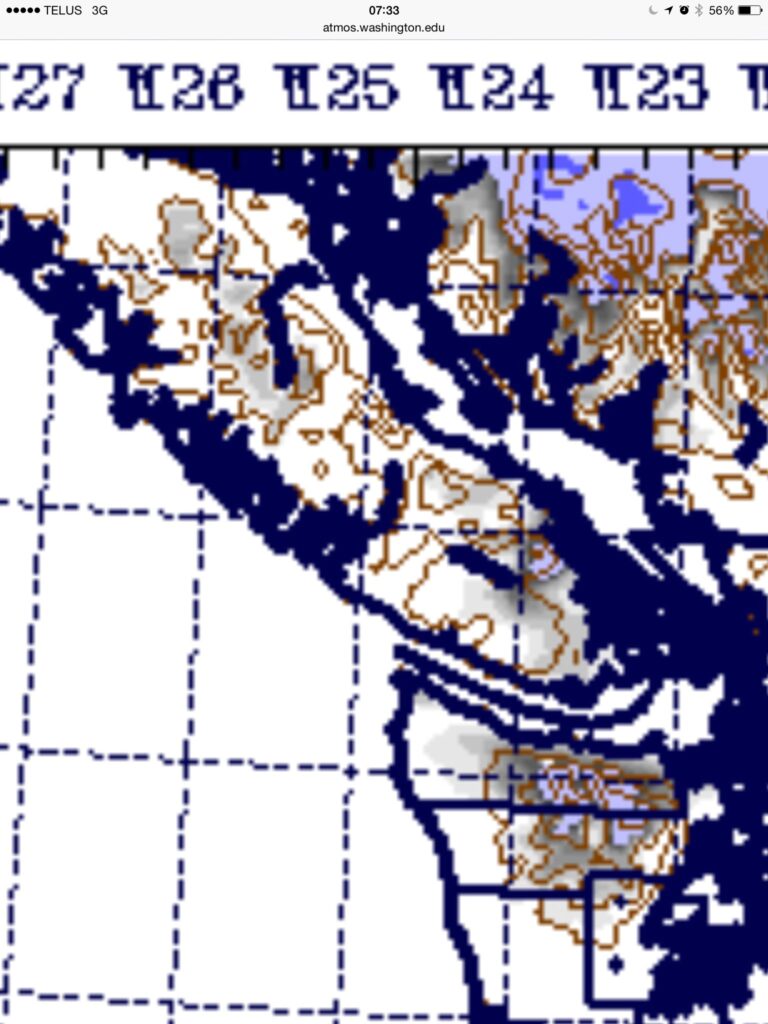 Note: webcam is offline until further notice due to renovations, current conditions only only between 5PM and 8AM.
If you are planning to go anywhere over the hump on Saturday you will want to keep an eye on the highway webcams and weather reports.  The threat of snowfall anywhere on the east side of the Island remains overnight.  The most likely place for snow right now seems to be in the Ladysmith area or just south.
The models from last night are pretty much bang on with this morning's radar.
Temperatures are dropping quickly as the front passes and the northwest winds pick up steam.  As you can see on the islandweather.ca map, it is 6°C in Victoria but 0°C in Campbell River.
The question is whether the pictures below will pan out:
Here is the total accumulation: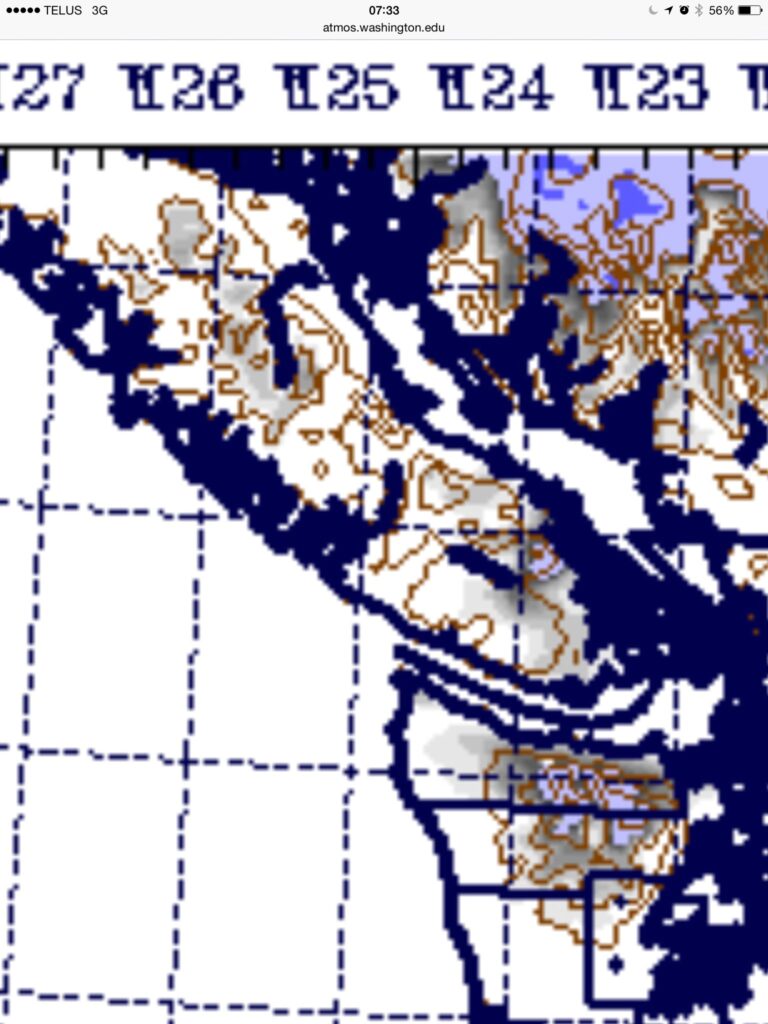 Enjoy the Christmas-y weather everyone.  Please take your time on the roads if you have to go but maybe even consider if you are shopping out of town if maybe you could find something in a local business or craft fair. 🙂 you might even get a gift from the Alberni Chamber!
Happy Final Friday of November!