One more storm to go – and Testing 360° Webcam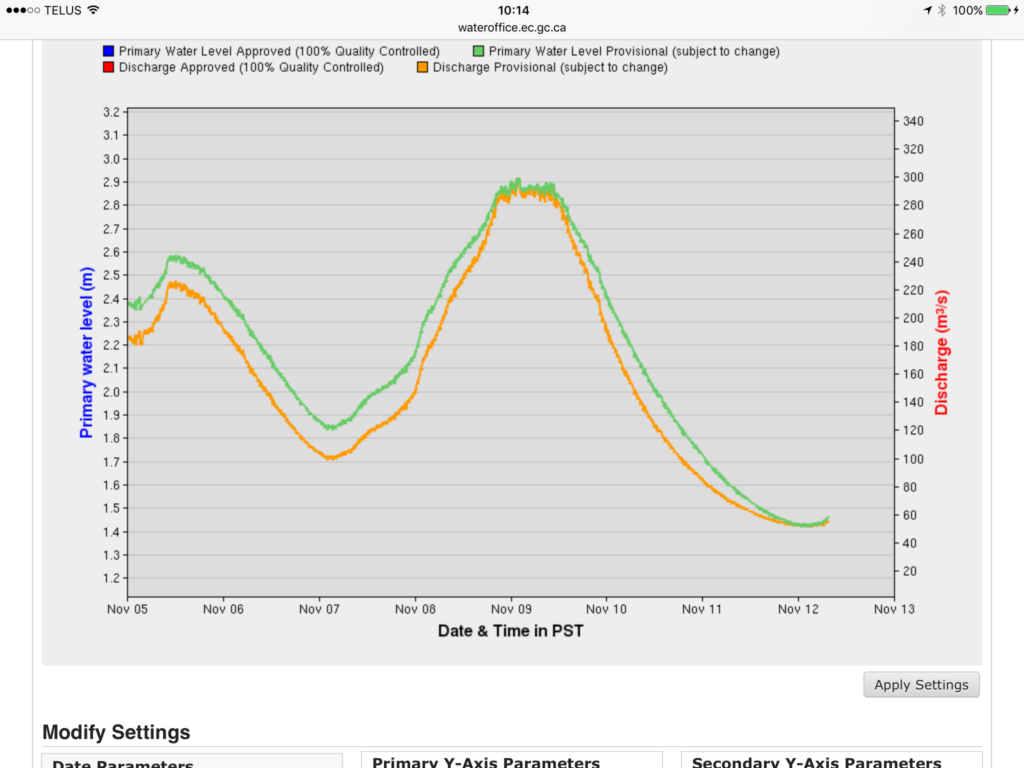 We will dry out a bit Saturday as the rain moves away and the wind picks up behind the front.  We might get gusts up to 50kph.
While we wait for the next system take a look at the new live webcam.
Right now it is living in my upstairs bedroom window but if I can quickly find a suitable mounting bracket I might try to have it outside for the first time today.  So check back on it every once in a while.
Here are the current water flow rates at Sproat and Ash Rivers.  The good news, as you can see is that the flow rates are coming down substantially.  However, the reservoirs are at capacity so all rain will come straight into the rivers that is why there is still a lot of concern.
You can see those graphs yourself in the Reports links on this website under Fire and Water (Rivers).
Thankfully the main force of the rain storm on Sunday will be focused on the North Island starting around midnight tonight.
We will receive up to 8mm by 4AM Sunday morning. Which should not be enough to cause the rivers to rise again.
The rain will intensify through the day Sunday and could dump another 50mm between 4AM and 4PM, with more in the mountains.  That is enough to get the rivers to respond.
The rain will end at about 10PM Sunday as the front passes through probably with some strong winds associated with it.
After that, the pattern shifts and we will just have showers off and on and much cooler temperatures to contend with.