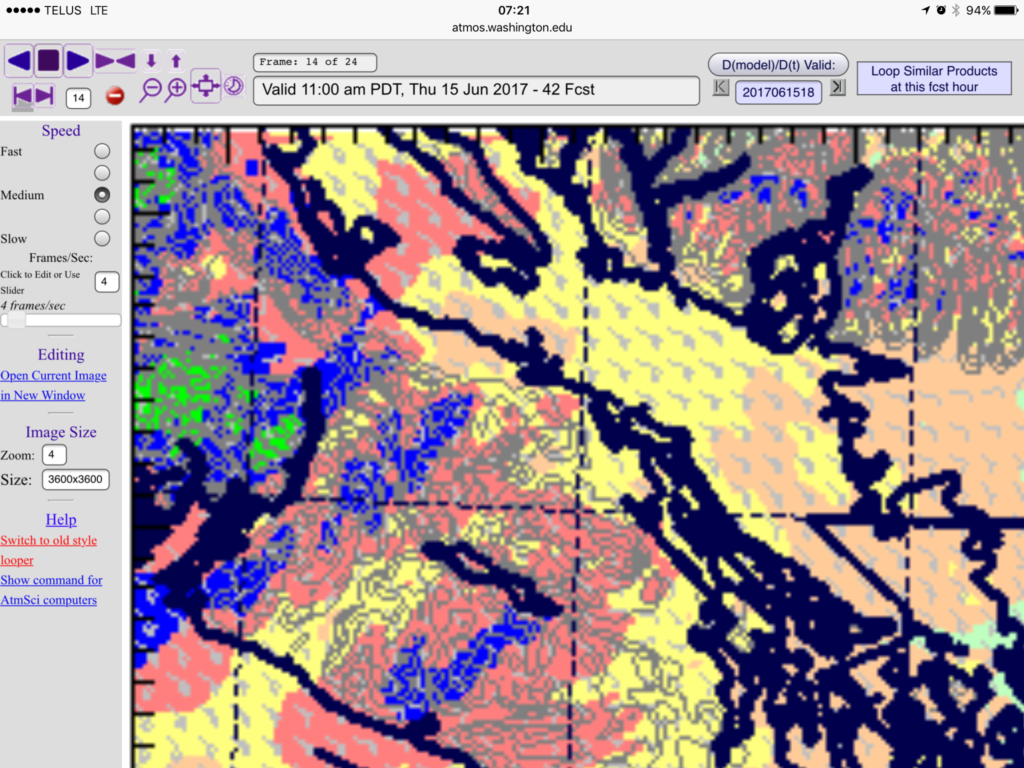 June is sometimes pretty wet. We have done OK so far but we are definitely going to get wet in the next 24-48hrs!
Here are the details:
The UWash model shows an initial band of showers likely to begin before 11AM this morning in Port Alberni.
The chance of showers will continue until 5PM and we will get a break.
The meat of the system, including wind for the west and east side of the Island will then sweep in in the 2-5AM hours of Thursday morning.
The rain will be most intense between 8-11AM with up to 16mm falling in only those 3 hours (In blue below) and more in the mountains and toward the west coast.  This may cause some serious melt and fast flowing rivers so please be careful.  Winds will also be strongest in the late morning and early afternoon.
Expect Environment Canada to issue Special Weather statements or warnings for strong winds and rainfall.
It should all be over by Friday morning and then things should brighten, and warm, right back up for the weekend.
Finally, if you have not already seen the fundraising drive to paint a permanent rainbow crosswalk in Port Alberni, please click the picture and donate below. Spread the ❤️!  This storm will definitely wash away the chalk crosswalk!
https://www.gofundme.com/PermanentRainbowPortAlberni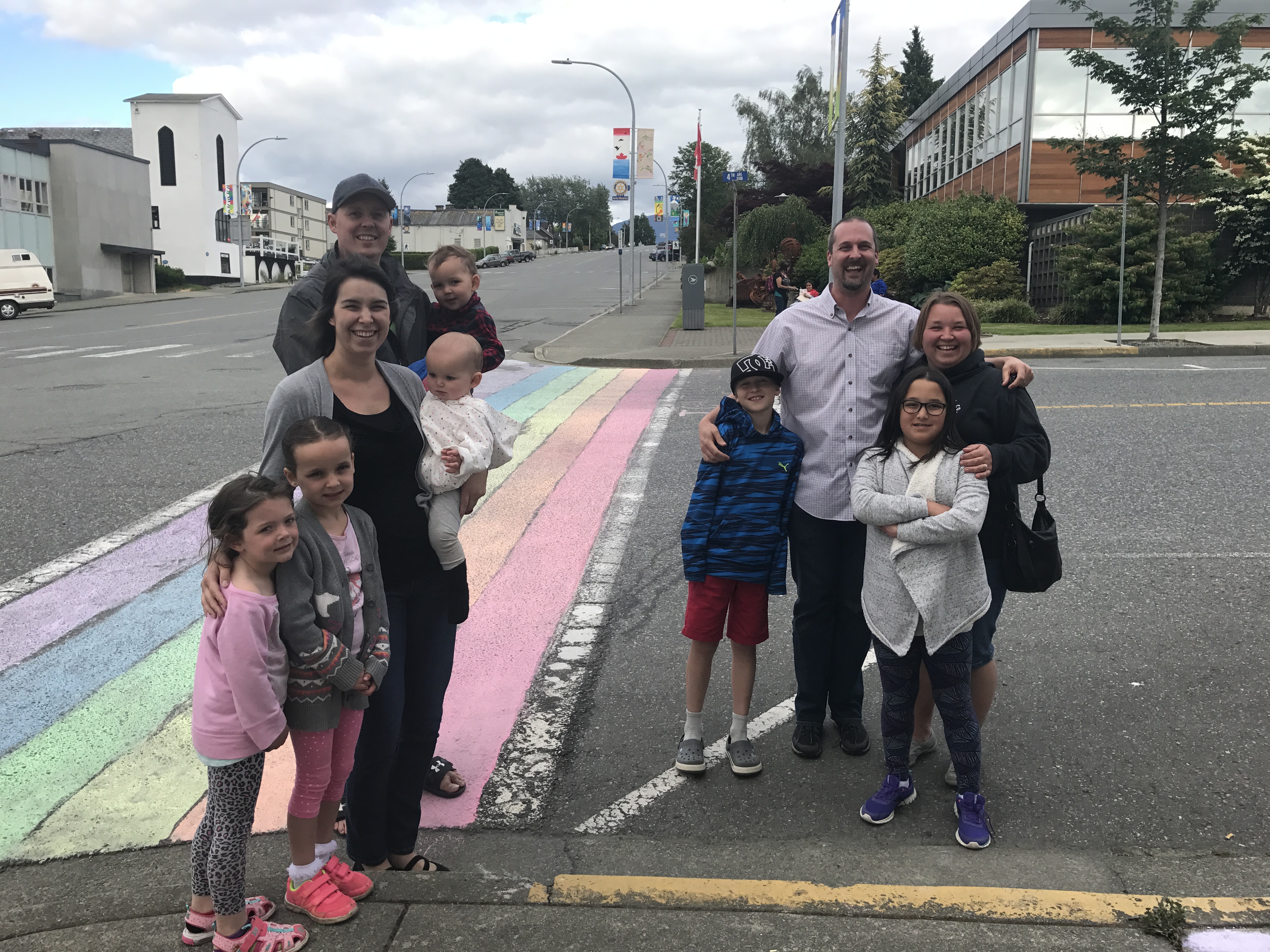 Happy Late Spring Storm!