Not such a bad week afterall. Sunny Weekend coming.
Well, even though we have received a bit of rain, (8.13mm since Monday), it really hasn't been all that bad. Yesterday we had a chance of some thunder showers, and there were downpours in spots, but nothing more threatening that other than some nice billowy clouds to the Southeast.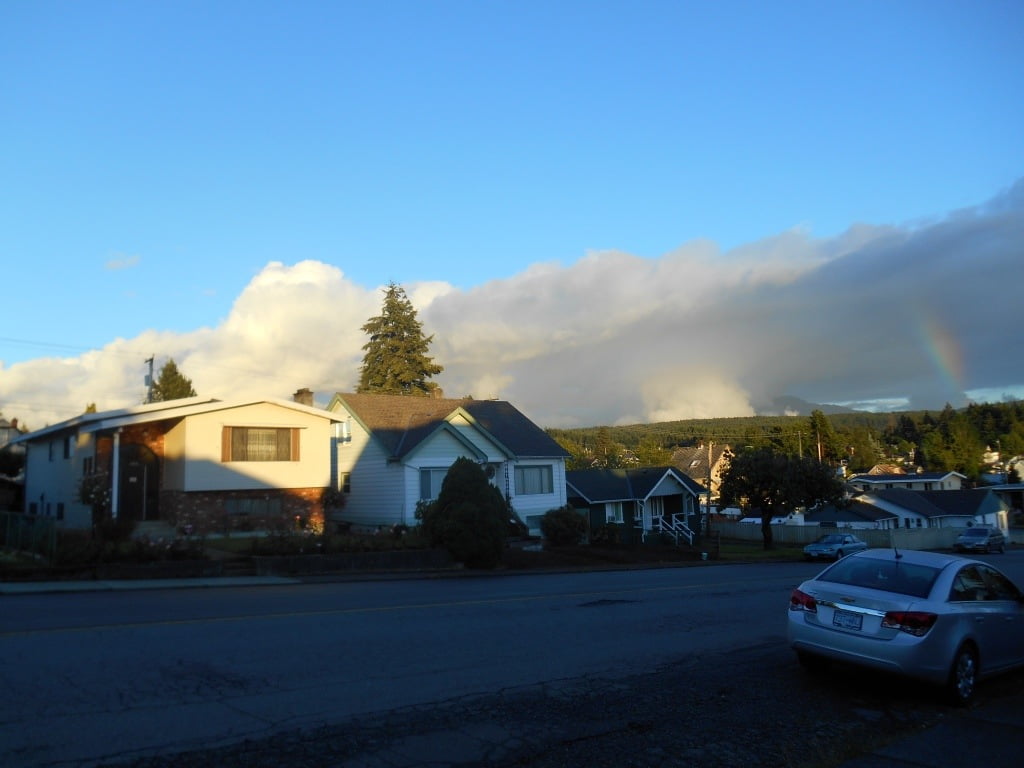 Today will be sort of the same, though it should be more sunny than dark, same with Friday.
The weekend is looking quite nice with highs into the mid and high twenties.
This pattern of variable weather looks set to continue. The long range forecast Animation (which I cannot embed unfortunately but you can see here.) shows lots of activity swirling about in our general area. It is just a matter of whether we happen to be in its path or not. There is no real organized structure to it all, so predicting what will be or not be is more difficult than usual.
A good example of that is this image from the forecast for Saturday.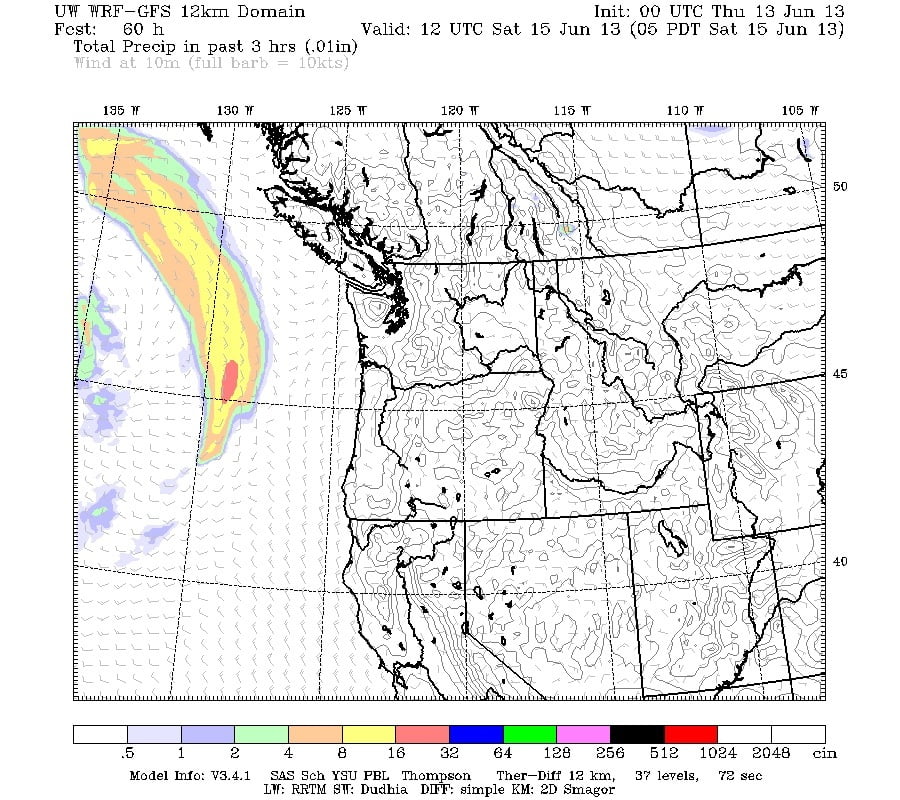 Normally an image like that would be pretty straight forward and I'd be telling you that band of rain would be hitting us a while later. But this time its going to die out there and spin while we are supposed to be basking in the sun and 26C temperatures.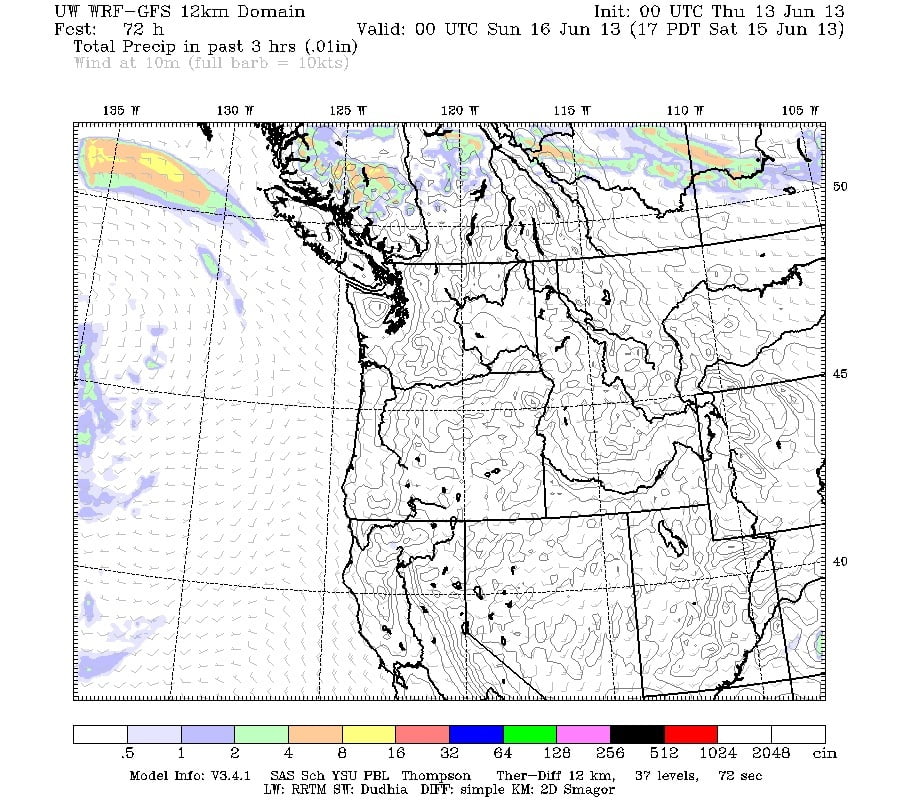 The Jetstream is equally uninspired looking. Like an aging eighties hair band, weak and twisted.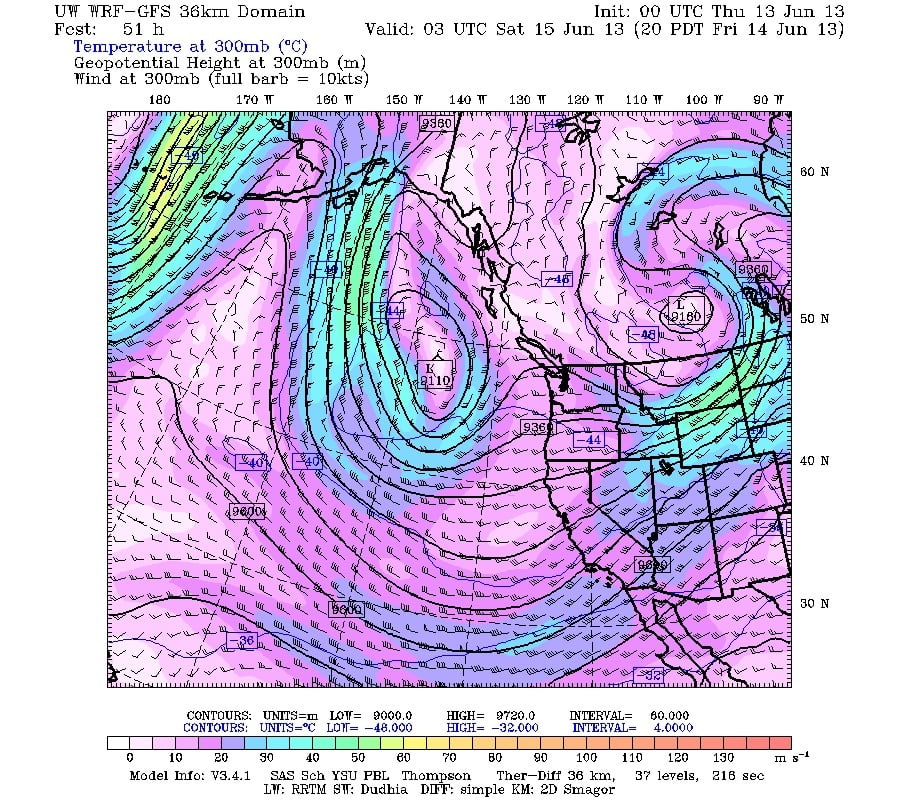 It is worth noting that along with the records floods happening in Europe that I mentioned in m last post, Alberta and Fort Mac in particular is getting drenched by rain and the river in Fort Mc is delivering very bad flooding as well.
It is all due to this weak and meandering Jetstream that allows weather systems to linger for longer than normal.
At least in our case, all it is doing is making more rainbows.